Getting Kids Outside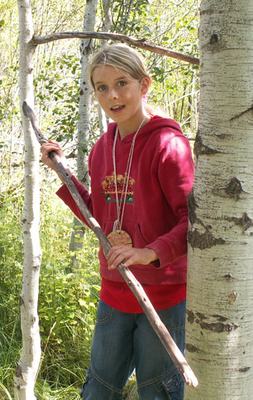 Oregon is a land rich in natural beauty. Unfortunately, national and state studies are revealing that our families and children are spending less and less time outdoors. Youth are becoming less connected to our natural world and are spending more time with electronic media. That disconnection has direct consequences on their health and personal development.
To help, Bend Park & Recreation District has played an active role in creating the Outdoor Seekers program. This is a statewide program for kids that gives information about where to go and what to do outside. Please visit www.outdoorseekers.com today and see all the great ways your kids can get outside. Activities include:
Follow a trail
Go boating
Camp out under the stars
Learn to swim
Walk barefoot on the beach
Climb a tree
Observe animals in their habitat
Catch a fish
Play in a nearby park
Celebrate Oregon's Culture and History
Kids can download a passport, complete the activities and mail it in for a prize. Parents can access a wealth of outdoor information.