Information is at your fingertips!
Wave Update: August 6th, 2017 @ 5:15 pm

1. Jason's: Double Dragon. Dual directional waves with surfable center face.
2. Kricket's: Mid to high energy, intermediate wave hole; full width pile, low angle. Medium retention.
3. Green Wave: River Right green shoulder transitioning into a beefy pile.
4. Eddy's: Expert only, angled, typewriter crumble wave with adjacent wave hole, fast underflow.
-- Approximate flow at BWP: 1307 cfs, 68 degrees F
---
Know before you go! Before you head down to the Bend Whitewater Park, check the updates here or on Facebook. These reports help you understand river flows and what activity/level each wave is set up for.
Please note that while the pneumatic bladders in the center channel of the Bend Whitewater Park allow us to manipulate the river to create waves and rapids, we do not control the flow of the river. This means a wave feature may be different than what is expected or intended without notice. We try our best to let you know when flows fluctuate and effect waves however, the Deschutes River is a natural body of water and can change.
---
Kayak Roll Session
at Juniper Swim & Fitness Center
Bring your clean boat to the warm, indoor pool to practice and refine your roll skills. Please tape the ends of your paddles. Fees: $12 in-district / $14 out-of-district.
Dates: 1/8 – 6/4
Sundays: 4:15 – 6:00 pm
Tuesdays: 7:15 – 9:00 pm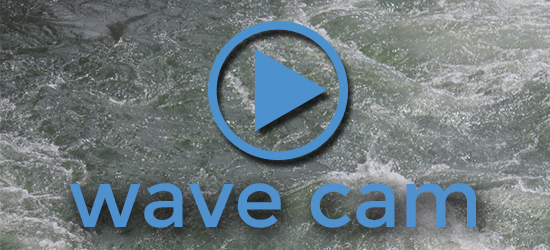 Check out what's going on in real time.