Are you a whitewater kayaker, surfer or paddleboarder?
The Whitewater Channel of the Bend Whitewater Park is your destination! This center channel of the park has four wave features for emerging to expert whitewater enthusiasts. The features are created by twenty-six, underwater pneumatic bladders, natural and man-made riverbed conditions and dynamic river flows.
Jason's Wave. Jason's wave is the most down-river feature.  It is best suited for people learning whitewater sports or refining their skills. (Beginner)
Kricket's Wave. Just up river from Jason's wave, this feature is best suited for people with some experience in whitewater conditions. (Difficult to more difficult)
The Green Wave. The next upriver feature is the Green Wave. This wave is best suited for experienced river users and will most often be ideal for surfing and kayaking. (Difficult)
Eddy's Wave. Nearest the bridge is Eddy's wave which is the largest in the series and best suited for the most experienced river users. (Most difficult)
Know Before You Go
Access to The Whitewater Channel is from downriver of the park at either McKay Park beach or Miller's Landing Park. Do not access the channel from upriver.
The river-left (west) island is for line-up. There is no public access to the river-right island.
Life jackets and whistles are required for all boaters and paddleboarders.
Helmets are recommended. Board leashes, however, should never be used as they can get caught on underwater elements.
Always scout the conditions as river flows and wave features change frequently. Consider the waves above and below and plan your exit routes for each wave.
Check the Bend Whitewater Park Facebook page for updates and conditions at Facebook.com/BendWhitewaterPark
Recommended Safety Equipment:
Cold water protective clothing and footwear
Throw rope
Life jacket
Helmet
Whistle
Prohibited:
Tethering to the bridge or island and the use of bungee cords, ropes or other like devices. Ropes tied to fixed objects present a significant entanglement and drowning risk.
Jumping off the bridge.
Access to the park from the emergency ladder on the footbridge.
Alcohol, tobacco and marijuana.
Motorized craft.
Swimming, diving or jumping within the Bend Whitewater Park; swimming is allowed off McKay Park beach.
Any activity that obstructs the safe flow of river users.
Entering the protected natural area, riparian area or the river-right (east) island.
Wave Update: April 18, 2018 @ 6 pm

1. Jason's: Mellow beginner surf wave with pile and green shoulder.
2. Kricket's: Pinched, high angle pile river left, green wave river right.
3. Green Wave: Green roller, dynamic crumble.
4. Eddy's: Powerful wave hole, high angle.
-- Approximate flow and water temperature at BWP: 754.2 cfs, 45.1 degrees F
For the most up-to-date information, like us on Facebook!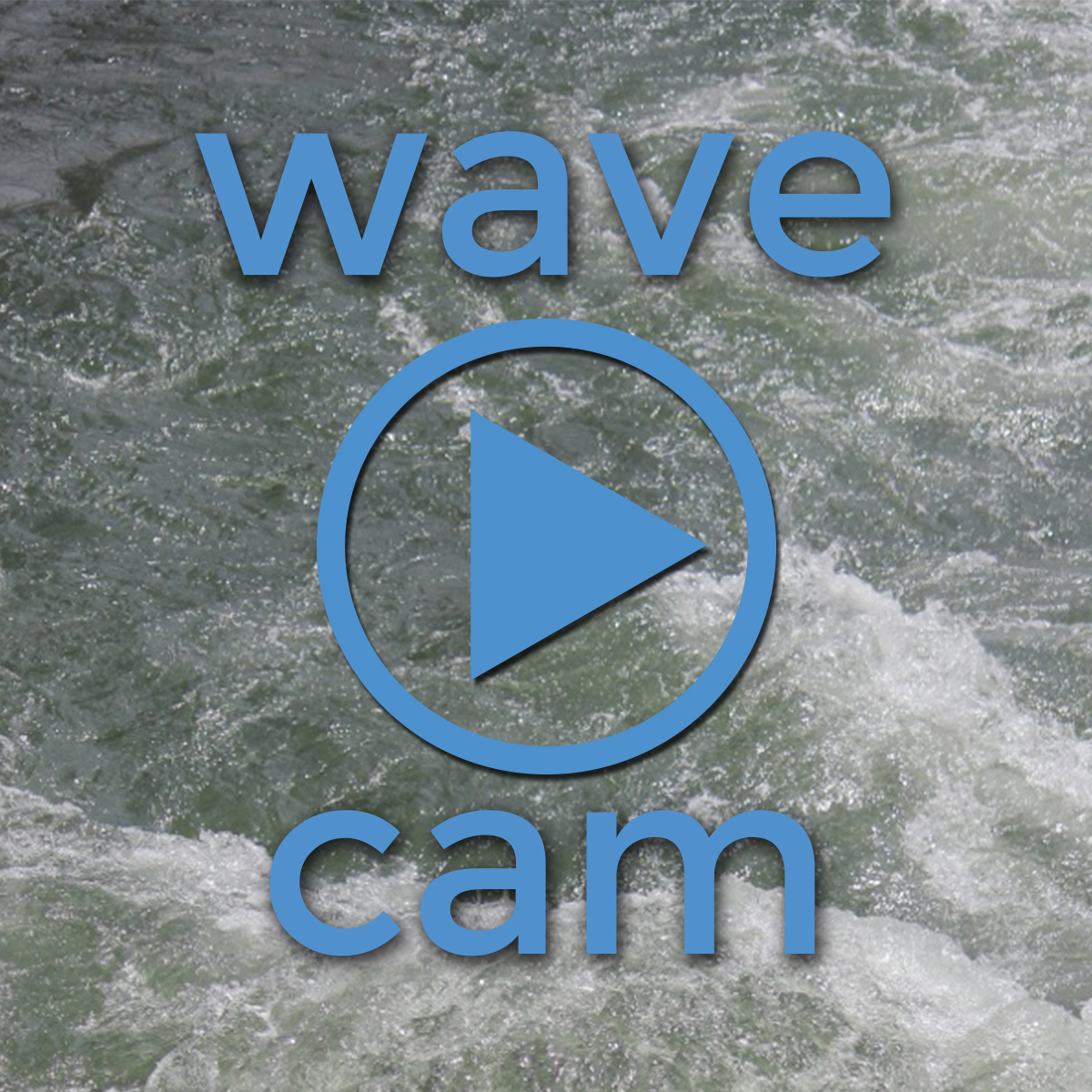 look before
you launch.
The Deschutes River is dynamic and changing so always scout the waves above and below and plan your exit strategy.
Unsafe or illegal behavior may result in exclusion and/or citation.
Emergency: Call 911  To Report Maintenance: 541-388-5435
WARNING:  The Deschutes River is wild.  All rivers may present hazards not easily recognized. Always exercise caution when recreating in the river. Recreate at your own risk.