Drake Park Bank and Trail Improvements Project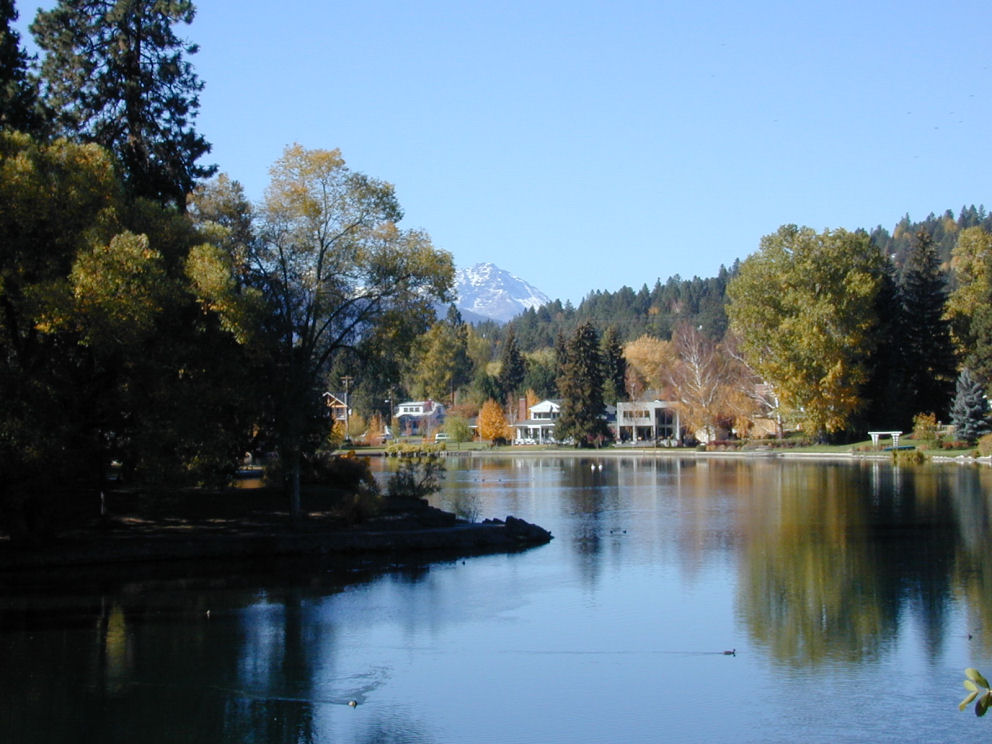 Overview:
A bank repair, Deschutes River Trail and riparian habitat improvement project addressing safety, accessibility, environmental and maintenance issues on the right-hand side of the Deschutes River along Mirror Pond from Drake Park to Pacific Park.
Current Update:
The District has identified a number of safety, environmental and maintenance issues along the edges of the river bank associated with the deteriorating rock (sea) walls and failing or missing trail surface from Drake Park to Pacific Park.
Drake Park Bank and Trail Improvements Project FAQs
Visit the Drake Park Project FAQs page.

Background:
For several years, the District, the City of Bend and others worked together to find a common community vision to address sediment accumulation, water quality and environmental issues in Mirror Pond.  This process led the District Board of Directors and the Bend City Council to adopt a Mirror Pond community vision March 2015. Background documents related to the past Mirror Pond Visioning Project are available by request.
Currently, the District is working towards implementing portions of the vision affecting Drake Park, Pacific Park and the Deschutes River Trail only.  The District will focus efforts on realigning the banks of Mirror Pond, reestablishing riparian habitat, repairing failing trail surfaces, building new sections of the Deschutes River Trail and integrating this work into the existing features of these two parks.
The District is also collaborating with Mirror Pond Solutions, LLC that owns the land underneath Mirror Pond.
Goals of the project:
Advance the community vision of Mirror Pond approved by the District's Board of Directors and the Bend City Council in March 2015
Improve river-right bank from Galveston Avenue Bridge to Portland Avenue Bridge
Repair Deschutes River Trail surface through Drake Park and extend the trail through Pacific Park
Address ADA access to the Deschutes River Trail throughout the project area
Address environmental issues
Consider impacts on river-right bank with or without the PacifiCorp dam
What this project will not do:
Does not consider downtown redevelopment of parking lots
Does not consider redevelopment of the PacifiCorp Dam site
Does not address sediment removal in the pond
Does not address sediment loads or the sources of those materials
Does not consider improvements along river-left features, including Harmon and Brooks parks, or private properties 
Timeline:
Phase One: Identify Priorities                                   February to April 2017
Phase Two: Schematic Design                                   May to September 2017
Phase Three: Design Development                           September to December 2017
Project Attachments:
Latest documents as of November 2017:
Drake Park Bank and Trail Improvements Plan (PDF)
Drake Park Project Proposed Sections (PDF)
Historical context for current project:
Mirror Pond Community Vision March 2015 (PDF)
Mirror Pond Project Full-Sized Context Map (PDF)
Mirror Pond Project Concept – Trail Only (PDF)
Additional Information:
For additional information or to provide feedback about on Mirror Pond, please contact Don Horton, don@bendparksandrec.org or 541-706-6101.