PINTS N' PLAY:
Enjoy summer evenings with friends and family playing Bend's favorite past times.
Local brewery on site for Pints N' Play.
Adult Cornhole League
All Adults
It has been called many things – Corn Toss, Bean Bag, Bean Toss, Soft Horseshoes and Indiana Horseshoes – but to many of us the game is passionately known as Cornhole. If you can toss a corn bag 30 feet, then come play!  Each team plays five weeks with a tournament the week of 8/1 – 4.
Fee:  $100 / team
Activity: 210200
Registration deadline:  6/12 or until full
Tu:  6:30 – 9:00 pm
Season: 6/20 – 8/1 (No league 7/4)
Playoffs: Tu – F: 8/1 – 4
Adult Team Pickleball
All Adults
Bring your team and play some pickleball at the Pavilion! Teams play one singles and two doubles matches, with teams playing up to three matches each evening. Five-player minimum for teams. Space is limited.
Fee: $125 / team
Activity: 210190
W: 6:30 – 9:00 pm
Season: 6/21 – 8/2
Adult Volleyball Leagues
All Adults
Play women's 6 vs 6 and/or coed reverse quads. Bonus! Local brewery on site for Pints N' Play. These are self-officiated leagues designed to get your team outside! Team standings will be kept and playoffs held to finish the season. Looking to join a team? Contact Becky at (541) 706-6120.
Fee: $315 / team
Activity: 210185
Registration deadline: 6/4 or until full
COED REVERSE QUADS:
Tu: 6:30 – 10:00 pm
Season: 6/20 – 8/8
WOMEN'S SIXES
Th: 6:30 – 10:00 pm
Season:  6/22 – 8/10
Wheelchair Sports
Ages: 16 & up
If you have limited mobility or use a wheelchair for mobility and are looking for another recreation outlet, come play wheelchair sports such as basketball, rugby and more. Learn rules, basic playing skills, wheelchair mobility and have plenty of time for practice. Sports wheelchairs provided.
Fee: $3 drop-in fee per night
Activity: 204500
M & Th: 6:15 – 8:15 pm
Session: 6/19 – 9/7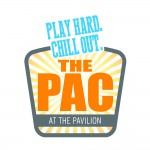 The PAC Summer Camp
For all things awesome this summer, The Pavilion is the place to be!
Kids grades 3 – 5 and grades 6 – 8
June 26 – Sept. 1 (no program 7/4)
Available Monday through Friday, 7:00 – 6:00 pm
Half-day, full-day, multi-day and season passes available. Discounts available if purchased on or before May 24.
Drop-ins welcome
Combine with half-day outdoor or art programs for full-day fun!
Huge variety of on-site activities combined with daily field trips.
Learn about this summer's coolest summer camp on The PAC webpage.
Open Play
Offered during special times, Open Play offers a variety of court sport opportunities and open space for you to choose how you play and enjoy recreating with family and friends.
Play your way on our covered multi-sport courts, bring your wheels and ride the covered skatepark features, enjoy a friendly game of ping pong, cornhole and other yard games.
Climbing Wall
Scootering & Skateboarding
Basketball
Pickleball
Badminton
Futsal
Cornhole
Foosball
Ping Pong
Ladder Toss
Bocce Ball