Public Health Advisory
COVID-19 Operations for High/Orange Risk Level:
Parks and trails remain open.
Juniper Swim & Fitness Center: Open – swim reservations needed. Dry fitness activities temporarily closed.
Larkspur Community Center: Open – reservation only. Senior social activities closed.
The Pavilion: Closed for ice season. Roller begins April 12.
The Art Station: Open – registration needed.
Other facilities/offices: Closed.
Recreation programs offered.
Childcare and virtual classes continue.
Work for Play!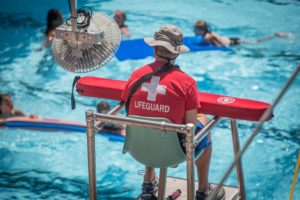 Now hiring for
full- and part-time positions
Learn more about working at BPRD!
View positions and apply today.
Technical Note: With some browsers (such as Internet Explorer, Firefox and Google Chrome) you may need to enable cookies to use this page's features. If you receive an error message, please follow the message's instructions to enable cookies.
Questions? Fore more information, contact:
Our District Office hours are 8:00 am to 5:00 pm, Monday through Friday, and we are located at 799 SW Columbia Street. Closed holidays.