Bend Park and Recreation District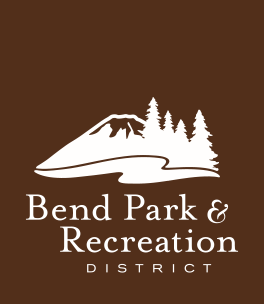 Playbook

Calendar

News

Jobs

Volunteer

April 20 Board of Directors meeting summary

April 21, 2021

At the April 20 meeting, the Board of Directors authorized use of a new credit card processor, the needs-based assistance plan for the coming year, and proceeding with an agreement for a pedestrian crossing adjacent to the future Alpenglow Park. The video recording is available here.

Chair Nathan Hovekamp opened the meeting with comments about social justice and his hopes for a stronger nation and community.

Credit card processing

BPRD issued a request for proposals and recommended to the board to enter into a contract with a new credit card processor. The transition to a new provider will allow the district to implement several benefits, including installment billing, chip-enabled card readers, and point-to-point encryption for enhanced security for patrons.

Railroad overpass agreement

To build a pedestrian bridge to the future Alpenglow Park in SE Bend and obtain the necessary easements over the railway line, the district must execute an Overpass Agreement and associated documents with Burlington Northern Santa Fe (BNSF). BPRD has been working with BNSF to clearly identify the roles and responsibilities outlined in the Overpass Agreement, which covers the design, permits, easements, construction and ongoing maintenance once the bridge is complete. The board agreed to continue negotiations for the bridge that will enable pedestrian access to the future park.

Needs-based assistance

In work session, staff presented information about the needs-based assistance plan that was later adopted in the business session. The needs-based assistance program includes scholarships, targeted outreach and partnerships, and free and low-fee programs and events.

After several years of incremental growth, the pandemic suspended many aspects of the program, and a new program took priority. In the current year, $1 million in financial assistance was provided for an all-day Team Up program during the first 8 months of the school year's distance learning, in part with CARES funding and other grants, in additional to general fund tax support.

Plan for the upcoming fiscal year 2021-22 includes the following:

Finally, Don Horton, executive director, provided a legislative update. He serves as the legislative chair for the Oregon Recreation and Parks Association. Board member and state representative Jason Kropf contributed to the discussion.

The next board meeting will occur on May 4 with an executive session only.