Basketball registration deadlines approaching; volunteer coaches needed
October 4, 2017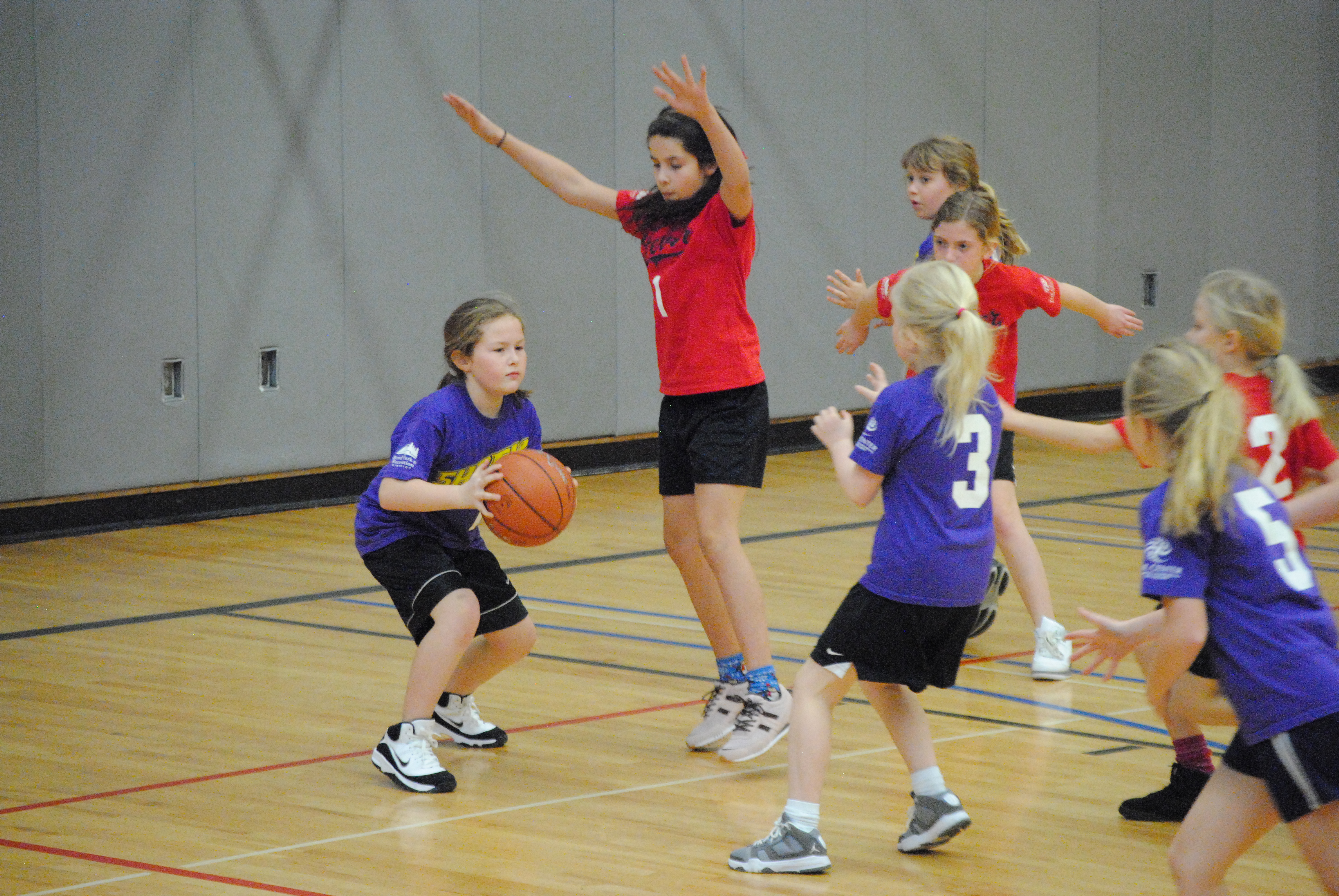 Bend Park and Recreation District is currently registering for its youth and adult basketball leagues. Registration deadlines and season dates are:
Middle School Boys' League             Deadline: Oct. 8          Season: Nov. 1 – Dec. 20
Adult Men's & Women's Leagues     Deadline: Oct. 16        Season: Nov. 5 – Mar. 11
Youth Grades 3 -5 League                 Deadline: Nov. 6         Season: Jan. 8 – Mar. 10
High School League                           Deadline: Nov. 26       Season: Dec. 3 – Feb. 25
Middle School Girls' League              Deadline: Dec. 15       Season: Jan. 16 – Mar. 9
At all levels, District basketball programs emphasize individual and team skill development, maximum participation, good sportsmanship and fun. Last year, the various leagues included more than 80 teams.
Game and practice days and times vary for each league. Youth grades 3 – 5 practice on weekday evenings and play on Saturdays. Middle school teams practice during the week with games on weeknights. The high school league plays on Sunday afternoons and early evenings. Adult league games are on Sunday afternoons.
Participant registration is available online at www.bendparksandrec.org or at District facilities. Youth register as individuals; adults register as a team. Registration fees vary for each league and space is limited.
For basketball training and skills development, the District has three youth programs available this fall including Advanced Basketball Training and Pre-season Clinics for grades 5 – 8 and Basketball Skills Days on no-school days for grades 3 – 8. Offered as early as Oct. 8, programs are offered several times this season and registration is available now.
The District is also seeking volunteer coaches for youth and middle school programs. All volunteer coaches must complete a volunteer application and criminal background check, as well as online concussion awareness training.
Online volunteer application and background check available at www.bendparksandrec.org.
For more information, contact Greg Brady or Rich Ekman, BPRD Sports Program Coordinators at (541) 389-7275 or greg@bendparksandrec.org or rich@bendparksandrec.org.