Bend Park and Recreation Foundation to host Curlapalooza fundraising event
January 13, 2020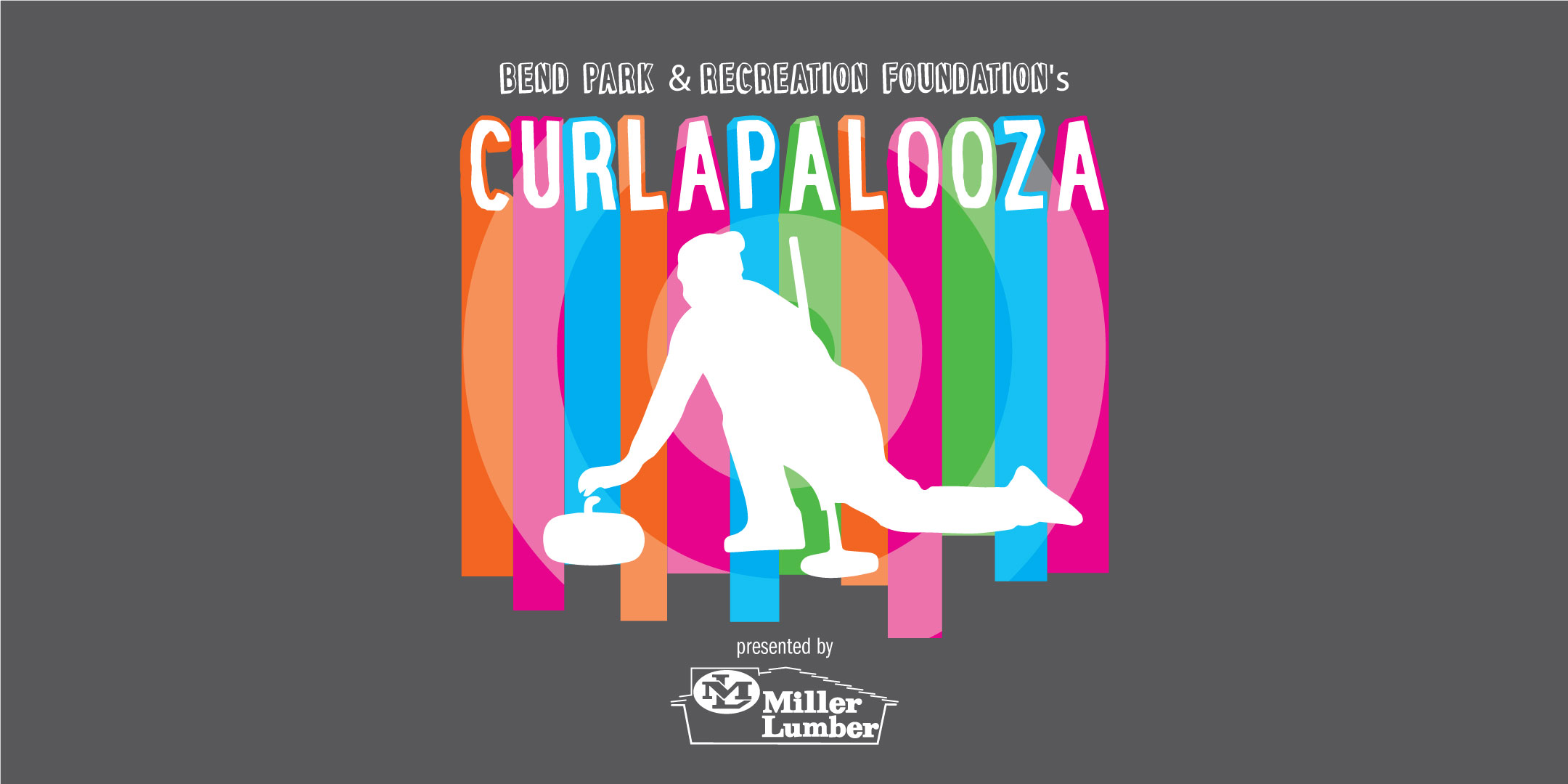 UPDATE: This event is canceled.
The Bend Park and Recreation Foundation announces registration is now open for a Curlapalooza fundraising event from 4 p.m. to 8 p.m. on Sunday, April 5, the last day of ice season at The Pavilion.
For anyone who has dreamed about trying the Olympic sport that combines balance, strength, teamwork, strategy and unfamiliar terminology, this is a chance to give it a try while supporting access to recreational opportunities in our community.
Team and spectator registration is online at https://www.eventbrite.com/e/curlapalooza-tickets-86413108935. Participants can register as a team of four to play in the tournament, or as a spectator to come enjoy the show. Registration is also available by phone at (541) 706-6127.
Presented by Miller Lumber, Curlapalooza will support the Bend Park & Recreation Foundation Recreation Scholarship Fund. The fund provides financial resources to help reduce barriers, so that low income children, families and adults have access to Bend Park & Recreation District programs and activities that enrich lives. Approximately $250,000 each year is provided as recreation scholarships to more than 700 youth and adults in the community.
Curlapalooza is a come-try curling "bonspiel" event with just-for-fun competition, great food, beverage, live music and other off-ice activities including costume contest, corn hole, fire pits, photo booth and silent auction. A "bonspiel" is a competition and social event centered around the sport of curling.To help keep it all fun, each team of four curlers is limited to one person with a year or more of curling experience. Registered teams will begin with a short training including an explanation for the flow of the event and an introduction on how to curl. Players will have the opportunity to "rent a ringer" once during the competition, and have an experienced curler step in to play a stone for them.
Spectators are invited to register to watch the competition, participate in contest judging, enjoy the party and even "sub" in on a team to try curling too. Additional sponsor opportunities are also available.
For questions or more information, contact Kim Johnson, community engagement supervisor, kim@bendparksandrec.org or (541) 706-6127.
The Bend Park & Recreation Foundation is recognized by the Internal Revenue Service as a 501-c-3 tax-exempt organization, tax number 93-0697553.