Bend Park and Recreation District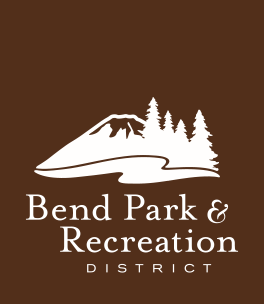 Playbook

Calendar

News

Jobs

Volunteer

Bend Park & Recreation District Offers Spring Break Camps & Activities

March 16, 2016

When Bend-LaPine School District children are out of school for spring break, Bend Park and Recreation District features opportunities for families to be active and engaged through a variety of recreational programs. Offered at several locations, days and times throughout March 19 – 27, spring break activities include creative arts, science, sports and play.

Spring break features expanded recreation schedules at two District facilities:

Open Skate at The Pavilion: two – three times daily;
Open Recreation Swim at Juniper Swim & Fitness Center: two times daily
Parent/Child Swim at Juniper Swim & Fitness Center: two times daily
Free Family Night at Juniper Swim & Fitness Center: Saturday, March 19

No registration is needed for drop-in skate and swim sessions. Schedules, fees and additional information are available at www.bendparksandrec.org.

For children who want to express their creativity, there are several programs to choose from including:

No School Days Art Play
KPOV Kids' Radio Camp
Pop Star Camp and Spring Break Music Camp
Art classes

For kids with an interest in science, there are activities such as:

Science classes including Secret Agent Science, It's Shocking,
Fantastic Flight and Alternative Energy
Cascade Wilds – Spring Break
Nature Break
Bot Labs

The District also offers kids opportunities to get out and move whether in an organized sports or open play environment including:

Operation Recreation day camp
Skateboard camps
Fit Kids classes
All Sport Camps
Kids Agility Camp
Spring Break Track Camp

As always, children's safety and care a priority in all District programs. All staff and volunteers receive specialized training and must pass thorough criminal background checks. For registration and additional program information, visit the district's website at www.bendparksandrec.org or call (541) 389-7275.