Heavy Website Traffic: Dec. 5 – 7
During peak times, a Virtual Waiting Room will be in place on the registration website.
Please be patient and wait for your turn.
For program registration, please read:
"Tips for Registering on Opening Days"
Bend Senior Center closing early due to storm
December 15, 2016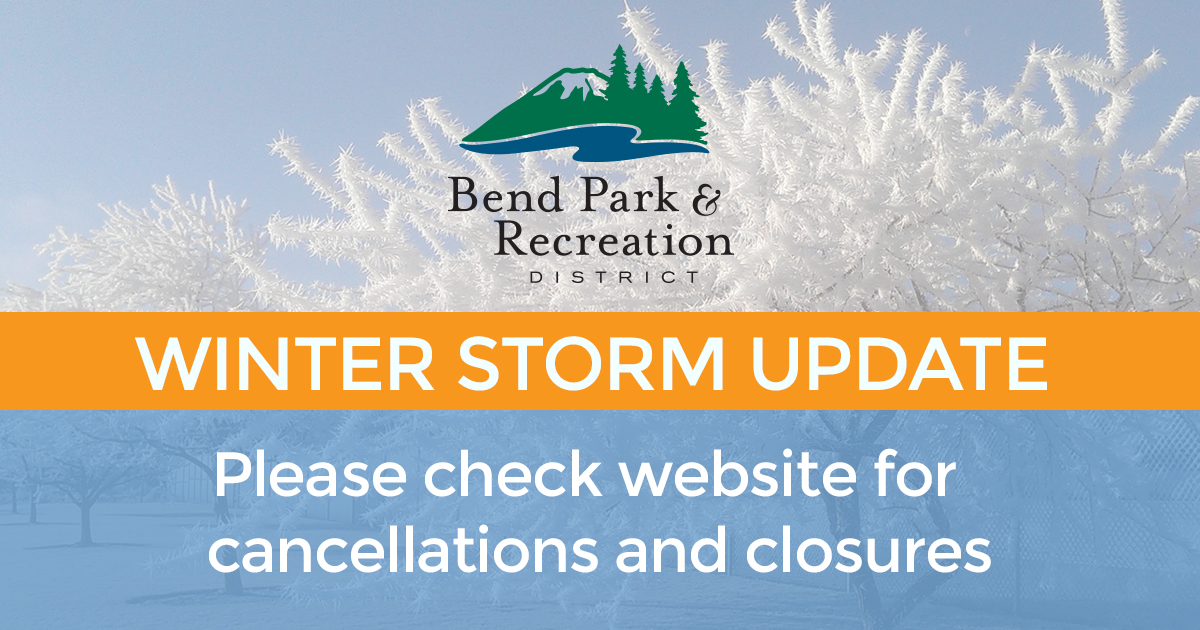 Bend, Ore. – (Dec. 15, 2016) – Due to the winter storm, Bend Park and Recreation District is closing the Bend Senior Center early at 4:00 p.m. and has cancelled all afternoon programs for  today, December 15.
Other District facilities including Juniper Swim & Fitness Center and The Pavilion remain open regular hours although swim lessons and skate lessons have been cancelled for the day. Registrants have been contacted directly.
For further updates and cancellations, patrons are advised to check the District's website at www.bendparksandrec.org.
# # #