Board approves plan for Northpointe Park, swears in Deb Schoen
January 22, 2020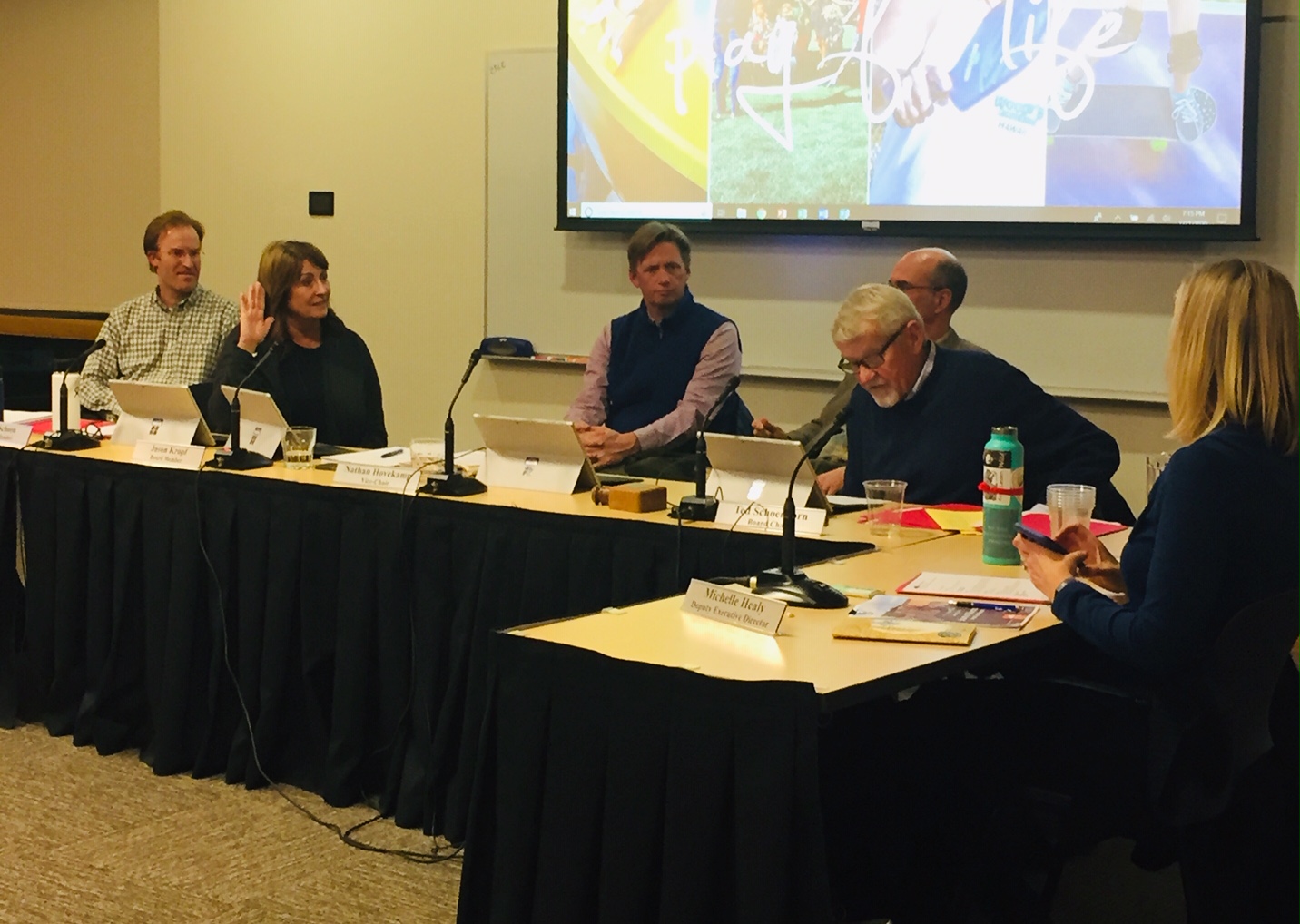 At the Jan. 21 meeting, the BPRD board of directors approved the master plan for NE Bend neighborhood park, received the annual financial audit report, and officially seated Deb Schoen as a director.
Lauren Sprang resigned from the board of directors in November 2019 and the board selected Deb Schoen to fill the vacancy from a pool of 24 applicants. Schoen will complete the term to conclude June 30, 2021.
The upcoming Northpointe Park is located north of Cooley Road, east of the railroad and west of Juniper Ridge. The 2.7-acre neighborhood park is located in a growing neighborhood identified in the Comprehensive Plan as a priority area for a park. The master plan was informed by public input and is slated to include open lawn, picnic area, play area, sport court and trails. It is expected to be completed in 2021.
The district's annual report is required to be independently audited to enlist professionals to review fiscal affairs, assuring that local taxpayers are provided a reliable and complete financial report. The Comprehensive Annual Financial Report (CAFR) was complete and without concerns from SGA Certified Public Accountants and Consultants, LLP.
In addition, a new development was annexed into the district boundary at the request of Pahlisch Homes, the developer of the 22-acre property adjacent to the BPRD boundary near Pine Nursery Park. It is an urban reserve area likely to be considered in future urban growth boundary plans.
In the work session, Scott Bolton, vice president for PacifiCorp, provided information about the dam located at Mirror Pond and answered questions from the board.
Finally, BPRD Planner Henry Stroud presented a trail planning update. In a recent community needs survey, Bend residents ranked trails (soft surface and hard surface) as the #1 and #4 most needed facilities, respectively. To meet high demand, the 2018 Comprehensive Plan proposes new and extended trails and working closely with partner agencies, including the City of Bend, to realize connections and other improvements. The priorities in the district's approach to trails are to increase:
Safety and Accessibility
Usability
Connectivity
Experience
The board of directors will meet next for a full-day workshop on Feb. 4.