Board learns about city's bike network, stats on summer and fall recreation programs
September 19, 2019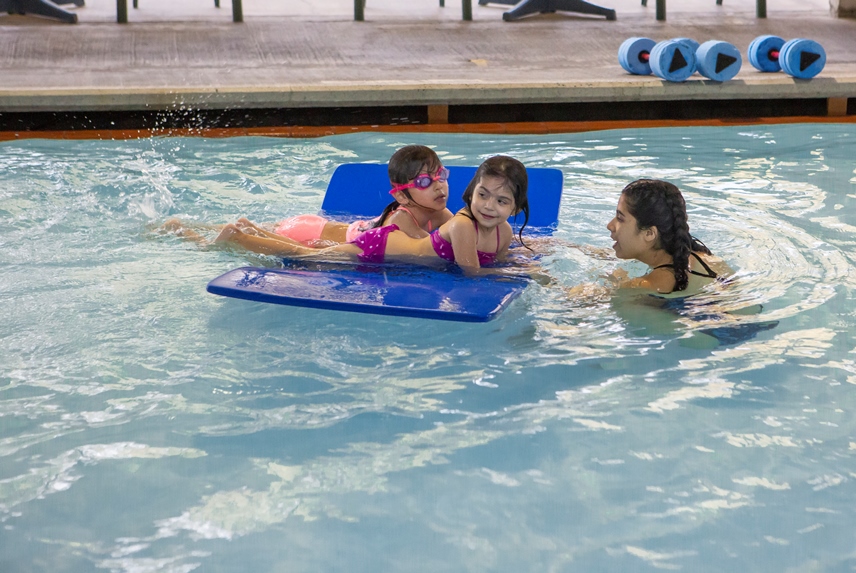 The district's board of directors learned more about the city's bicycle network assessment and plans, and reviewed a successful summer of recreation programs at the Sept. 17 meeting.  
Robin Lewis, a transportation engineer from the City of Bend, shared information about the Bicycle Low Stress Network. The goal is to create comfortable routes for non-vehicle users. The low-stress network may be adopted as part of the city's transportation system plan (TSP) that will guide transportation projects over the next 20 years.  
More than 60% of Bend residents between 6 and 10 years old participated in a registered recreation program. There were almost 12,000 visits to all-day camps to Operation Recreation and the PAC. There were more than 10,000 visits to enrichment camps and 1,300 visits to Therapeutic Recreation programs. There were 47,000 visits to Juniper Swim & Fitness Center recreation swim over the summer, which is consistent over the past four years. There were also 1,000 drop-in visits to The Pavilion for roller skating. 
This fall, youth soccer registration reached yet another all-time high: 2,549 youth players, which is a 13% increase from last year. There's also an increase in the number of volunteer coaches and officials needed. Kids INC after-school care programs increased enrollment by 66% when comparing this fall to last school year. Twelve of 14 locations are at capacity and 280 people have been enrolled from the waitlist. 
Don Horton, executive director, provided a summary of the 2019 legislative action in his role as the legislative chair for the Oregon Recreation and Parks Association.  
In addition, the board was introduced to Alaine Nozawa and Natalie Broadus-Beard from the Human Resources department.  
The next board meeting is Oct. 1.