Board meeting summary for April 6
April 7, 2021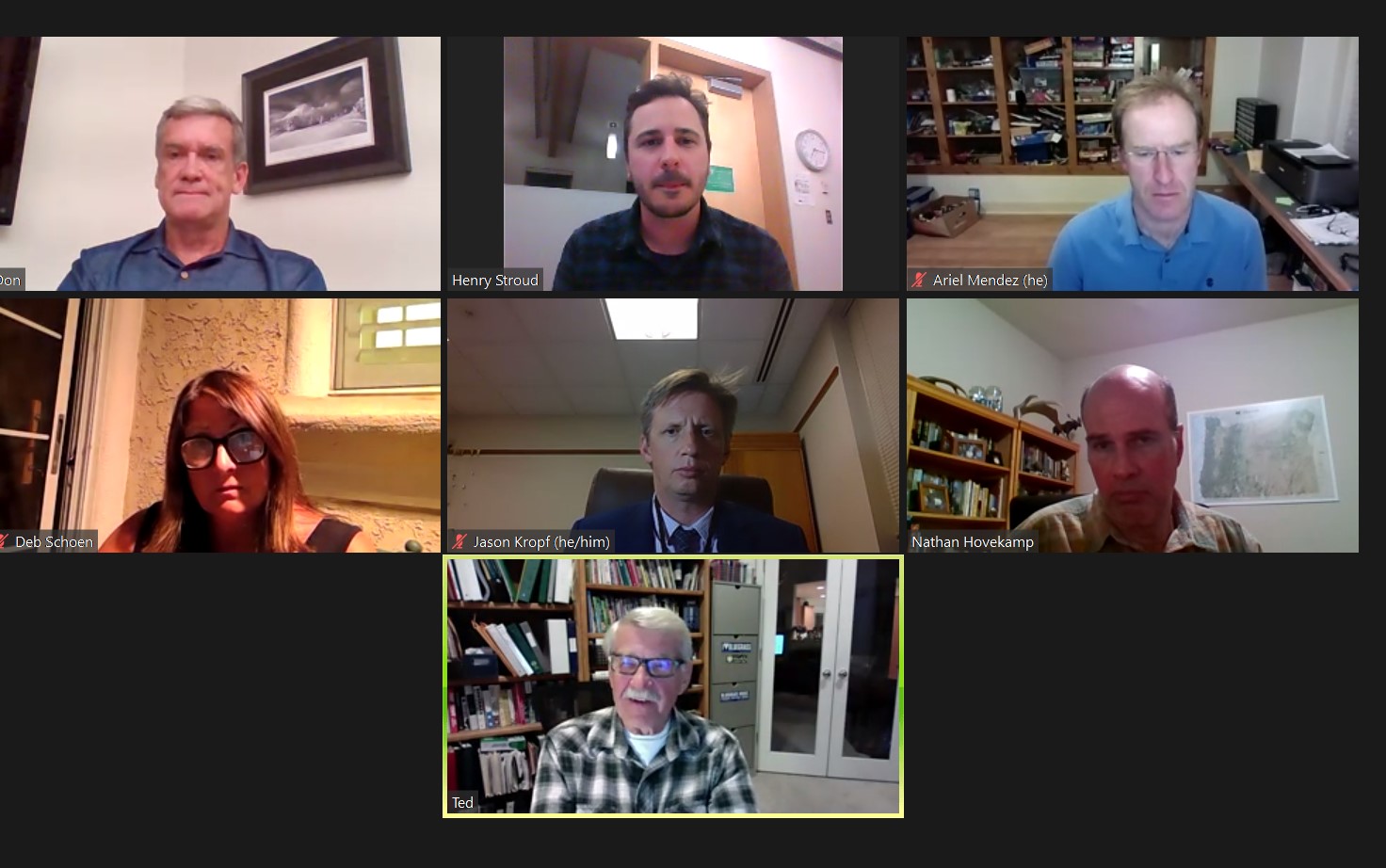 The BPRD Board of Directors met virtually on April 6 to hear project updates from staff in work session. A video of the meeting is available here.
Staff presented an update on the River Habitat Restoration and Access Plan project. BPRD is planning for recreational access and riparian habitat restoration at parks along the Deschutes River, and asked for public input for a preliminary list of possible projects.
Survey results are in and nearly 1,000 residents shared input that is being considered by BPRD staff and its board of directors. Survey respondents represented all 14 Bend neighborhoods, and when asked about satisfaction with river access, 75% indicated they were satisfied, 13% indicated they were dissatisfied and 12% had no opinion.
With the river plan, the district is taking a proactive approach to identify and recommend river access and habitat restoration projects, likely over the next 10 years, with a combination of district general funds partnerships and grants. Summary survey results are available in English and Spanish languages. Staff recommended and the board of directors agreed to the following changes to proposed project recommendations: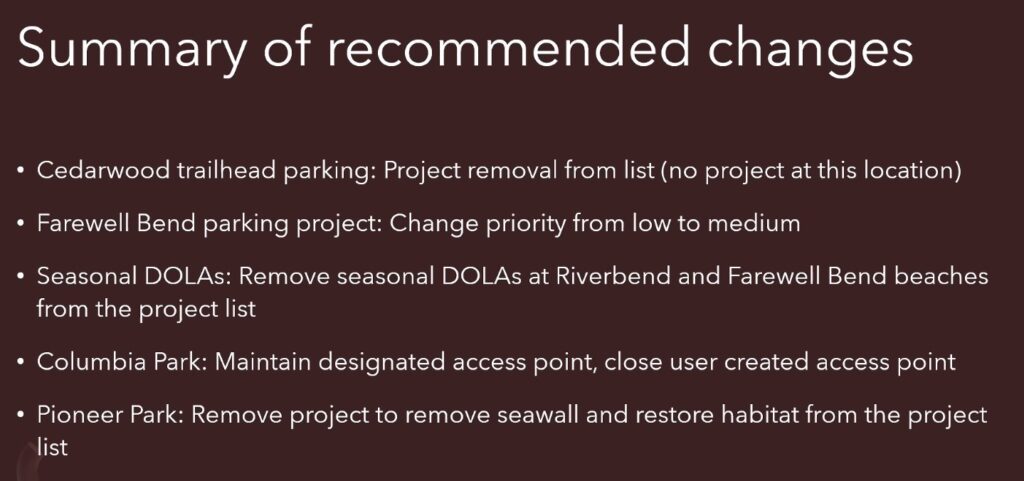 Note: DOLA stands for dogs off-leash area.
The draft plan will be shared with the public and board this summer for further feedback before a request to finalize and adopt the document this fall.
Next, in work session, staff provided an overview of trail projects including planning and
trail development. In the most recent community needs survey, Bend residents ranked soft surface trails and hard surface trails as the #1 and #4 most needed facilities, respectively, and placed a high priority on trails that provide close to home recreation opportunities.
To meet the high demand for trails, BPRD's 2018 Comprehensive Plan proposes a network of soft and hard surface trails that will connect neighborhoods to parks, the river and other amenities. The proposed alignments are the result of collaborative planning with the City of Bend and other agencies. The presentation provided a look at both current and future trail projects across town.
Finally, staff provided a report about operational impacts of the public health situation resulting in a move for Deschutes County back to high risk in the state framework. Reduced capacities will begin Friday in alignment with requirements from the state. Also discussed was the challenges recruiting and hiring for front-line positions.
The board will meet next for a project tour on April 14.