Bend Park and Recreation District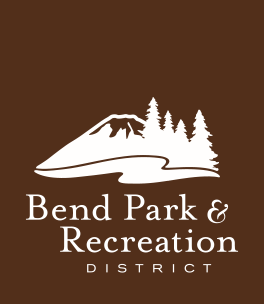 Playbook

Calendar

News

Jobs

Volunteer

Board selects finalists for vacancy, receives budget committee applications

December 18, 2019

At the Dec. 17 board meeting, six applicants were selected as finalists for the open board position. The finalists were selected from a pool of 24 applicants who submitted cover letters and responses to six questions. Finalists are:

Amy Fraley
Deb Schoen
Judith Stiegler
Karen Berky
Linda Crouse
Zavier Borja

Finalists will be invited to make 5-minute presentations with brief questions and answers at the Jan. 7 board meeting. A selection is expected at the Jan. 7 meeting, and the new board member will be sworn in at the Jan. 21 meeting.

"We had some outstanding applications," said Nathan Hovekamp. "I want to thank the applicants for their time. It's heartening to see that level of interest from community members."

In other business, staff presented three applications from community members seeking a position on the district's budget committee. The board will review and rate applications and appointments are expected at the Jan. 7 meeting.

In the work session, Rob Shatting and Jason Monaghan presented information about the Mechanical, Electrical and Plumbing program. The team is responsible for 300,000 sq. ft. of indoor spaces across the district to optimize conditions for patron, visitors and staff. The team leads the district's energy savings efforts in coordination with the Energy Trust of Oregon's Strategic Energy Management. Moving forward, a new EnergyCAP monitoring system will improve real-time information in hopes to continue to reduce energy consumption.

Also, staff provided status updates on the district's levels of service goals established in 2018 for the 10-year Comprehensive Plan. The targets for parks, including neighborhood, community and regional parks, is above targets and trails continue to strive toward targets. A preliminary analysis indicates that approximately 66% of residents live within a ½ mile walk of a park. In the past few months, trail data has been improved and as such the total number of miles of trail has increased from 70 miles to 78 miles. Based on calculations, approximately 55% of the population lives within ¼ mile or a 5-minute walk of a trail.

Finally, staff presented the project plan and timeline for a River Access and Habitat Restoration Plan. The district was awarded a grant from the National Parks Services to assist with the project that aims to balance access needs with habitat preservation and improvement in several areas along the 10 miles of Deschutes River managed by the district.

The next meeting is Jan. 7.