Bend Park and Recreation District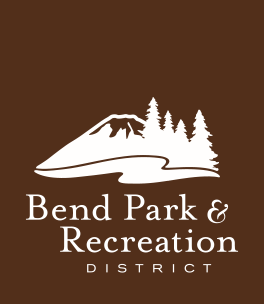 Playbook

Calendar

News

Jobs

Volunteer

BPRD Board of Directors Appoint New Board & New Budget Committee Members

February 4, 2015

The Bend Park & Recreation District Board of Directors appointed new board and budget committee members at their Tuesday, February 3rd meeting.

Nathan Hovekamp was selected as the newest board member to fill a vacancy created by Scott Asla's resignation in December. Hovekamp will serve until June 30, 2015. The seat is open for election in May to complete the remaining two years of the term through June 30, 2017.

Hovekamp and his wife have lived in Bend for 18 years and have two sons. He has a PhD in Education and is a naturalist and educator. Hovekamp has served on the Bend Planning Commission and Bend LaPine School Board and now serves on the Central Oregon LandWatch board. Most recently, Hovekamp served on the Bend Park and Recreation District's Citizen Advisory Committee for Riley Ranch Nature Reserve during which he "got a glimpse of the inclusive spirit of BPRD public processes and the positive culture of the organization." In his application, Hovekamp stated that he would like to "contribute to the award-winning excellence that is the hallmark of Bend Park and Recreation."

Hovekamp was selected from a field of ten applicants. Board members praised the candidates for their high levels of experience and personal connections to the community.

The other appointment during the meeting was that of Thomas Fisher to the District's Budget Committee. Per his application, Fisher has more than thirty years in public and private education and was Director of Athletics at Embry-Riddle Aeronautical University and a member of the City of Port Orange, Florida Parks & Recreation Board. His previous experience includes budget oversight and approval. Fisher will serve a three-year term on the committee.

For additional information on the Board of Directors and/or Budget Committee, visit www.bendparksandrec.org or contact Vanessa De Moe, Assistant to the Executive Director at (541) 706-6151 or vanessa@bendparksandrec.org.