BPRD PSA: Juniper Swim & Fitness Center to Host Kids' Triathlon on August 23rd
July 30, 2015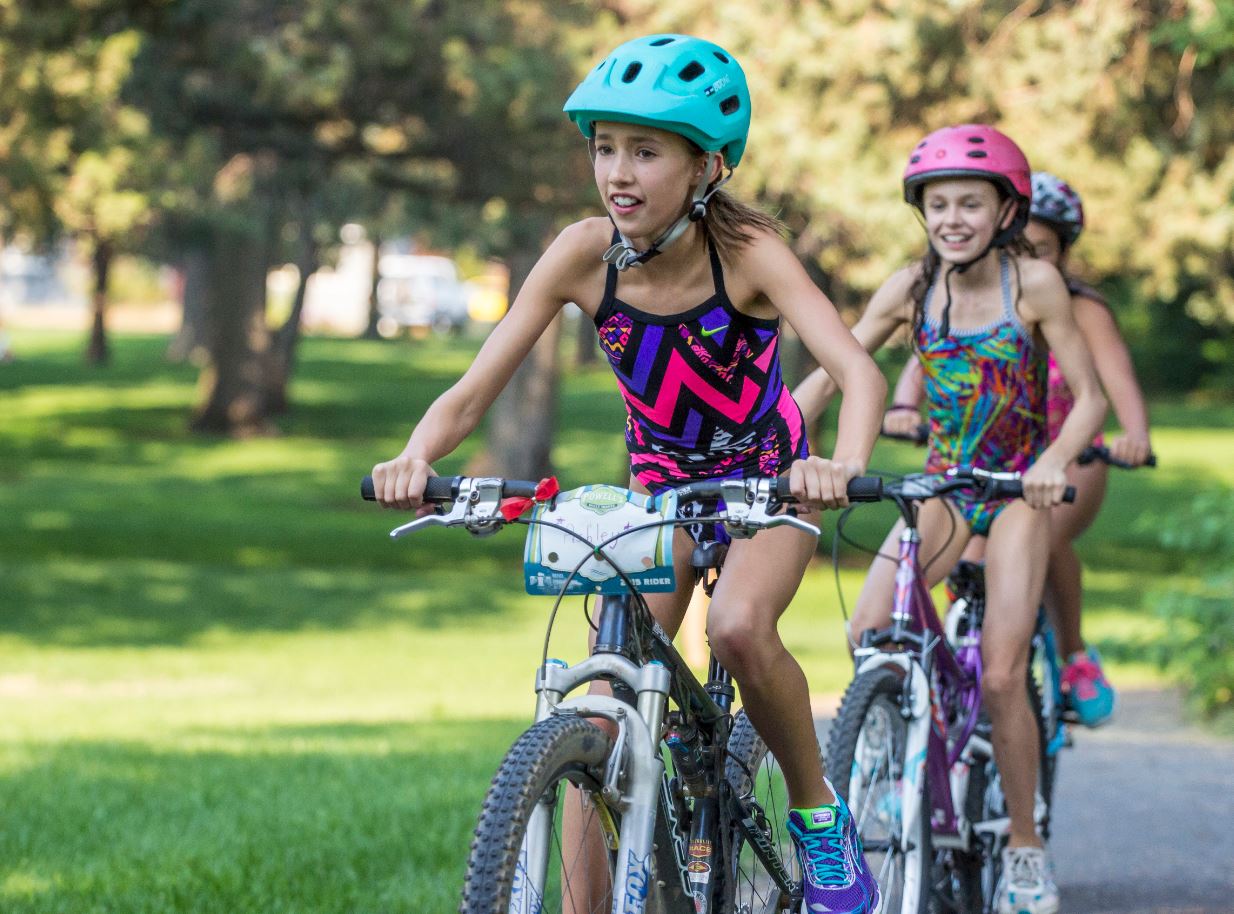 Released: July 30, 2015
Youth ages 4 through 15 years old are invited to swim, bike and run at the Juniper Swim & Fitness Center Kids' Triathlon, Sunday, August 23rd at Juniper Swim & Fitness Center and Juniper Park in northeast Bend. Consisting of all three traditional triathlon activities of swimming, biking and running, the event will offer varying race lengths for different age groups:
•    4  – 6 years old:  25 yard swim, 1/3 mile bike and 400 yard run
•    7 – 9 years old:  50 yard swim, 1 mile bike and 800 yard run
•    10 – 12 years old:  100 yard swim, 1.5 mile bike and 1 mile run
•    13 – 15 years old:  200 yard swim, 2 mile bike and 1.5 mile run
Non-timed, the triathlon focuses on kids having fun in a safe and encouraging environment. Swimming will be held in the center's supervised pool and biking and running courses will be in Juniper Park.
Participants are encouraged to pre-register online at register.bendparksandrec.org, now through Saturday, August 22nd at 12:00 pm, noon. Registrations are limited to 100 participants. If available, day-of-event registration will be open on-site from 7:30 am to 8:15 am. Participant fee is $25 for in-district residents and $30 for out-of-district residents. Event t-shirts are included with registration.
The event kicks off with a mandatory all-athlete meeting at 9:00 am followed by the different age categories racing in stages beginning at 9:30 am. The event continues until 1:00 pm and includes vendor booths on site. The triathlon is offered by Bend Park & Recreation District and Laughing Dog Triathlon and sponsored by Compass Physical Therapy.
For additional information and to register, visit register.bendparksandrec.org or call (541) 389-7665.