Registration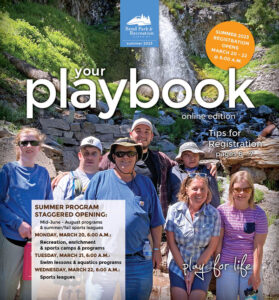 Summer registration
now open.
View the Playbook.
Discovery Park to grow by 17 acres; Board discusses SDCs
February 20, 2019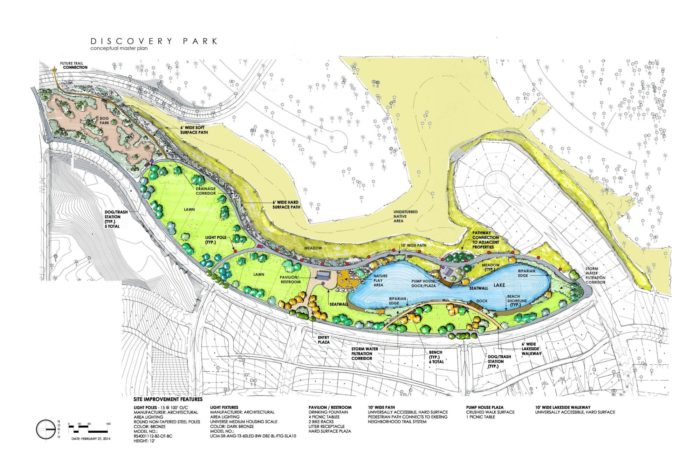 The Board of Directors voted to accept a nearly 17-acre donation to Discovery Park at its meeting on Feb. 19. When the park opened to the community in 2015, the possibility of the adjacent natural area was discussed and a five-year waiting period began to assure that the pumice mine did not settle post construction of the park. Brooks Resources has asked for the donation timeline to move up nearly a year and the Board agreed. The area will officially become part of Discovery Park and future plans include a soft surface trail.
The Board also discussed how best to keep up with Bend's changing and expanding community. System Development Charges (SDCs) make it possible to build new parks or trails as populations grow.
At a late January workshop, Board members reviewed information about the updated SDC approach and discussed a proposed project list. The Feb. 19 meeting continued the conversation, focusing on administrative options such as exemptions for affordable housing and other development types, deferrals and financing. As a significant part of the discussion, the Board gave the direction to exempt affordable housing from SDCs. A draft report is expected to be made available in March for a 60-day public review period.
Next, the Board adopted a resolution related to trail development and a step back from a contentious connection possibility. Prior to the holidays, the Board received an assessment and recommendations from Oregon Consensus regarding viewpoints related to a possible Deschutes River Trail connection at the southern boundary of Bend.
The Board directed staff to work to strengthen relationships with partners, and to focus on a broader view of the trail network and connections. At the meeting, Board members adopted a resolution to formalize the direction to staff. The District has several significant trail projects in the process or planned in the next five years, including on the eastside and west side of town.
In other business, the Board approved a revised User Fees and Charges Policy.
The next Board meeting is March 5.