Winter Registration
Winter 2023 Registration
Registration opens for January-March programs and winter/spring sports leagues:
Monday, Dec. 5 at 6:00 a.m.
Recreation/enrichment programs
Tuesday, Dec. 6 at 6:00 a.m.
Swim lessons/programs
Wednesday, Dec. 7 at 6:00 a.m.
Sports, ice sports and winter/spring sports leagues including adult curling, adult/youth hockey, youth indoor soccer, youth lacrosse and youth softball leagues
Registration

Winter 2023 registration opens Dec. 5 - 7
View the online Playbook
Community Day in the Park
Thursday, August 19 5:30PM - 9:30PM
venue: Al Moody Park (2225 NE Daggett Ln)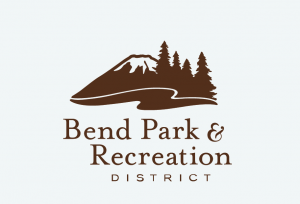 Join us to celebrate our community! There will be fun activities including games, crafts, the rock wall, raffle prizes, and a movie in the park. Events begin at 5:30 and the movie starts at 8:00 pm.  Please bring your water bottles and a blanket or chairs for the movie!
In the past year, BPRD has implemented a Diversity, Equity, and Inclusion (DEI) initiative and are striving to be a more welcoming, inclusive, and equitable organization. We are inviting all community members to share with us how the district is doing and how we can improve in providing a more welcoming environment and services. The district opened a DEI community survey as part of a year-long initiative to assess strengths, opportunity for growth and to develop actions to build trust with members of the community who have been historically underrepresented and underserved.  For more information, please contact Sarah Bodo at 541-706-6118, or sarahb@bendparksandrec.org
BPRD los invita a celebrar con sus vecinos, familiares y amigos, el 19 de agosto de 5:30 a 7:45 pm, en el Parque Al Moody, 2225 Dagget Ln. Invitamos explícitamente a la Comunidad Indígena, Negra y Personas de Color (BIPOC) de todas las edades para conectar con el distrito y organizaciones. Se ofrecerán actividades, juegos, manualidades, rifas y mucho más. El evento es gratuito y todos son bienvenido. Bend Film y Lay It Out ofrecerán una película familiar a las 8 pm.
Durante el evento, puede completar nuestra encuesta de Diversidad, Equidad e Inclusión o puede entrar al siguiente enlace
bit.ly/BPRDSurvey21
. Además, tendrá la oportunidad de ganar premios. Todas sus opiniones ayudan a BPRD a seguir creciendo y servir mejor a nuestra comunidad. ¡Gracias!