Registration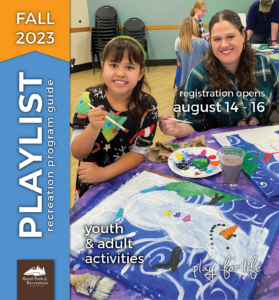 Fall 2023 registration
now open.
View the
Fall 2023 Playlist
Registration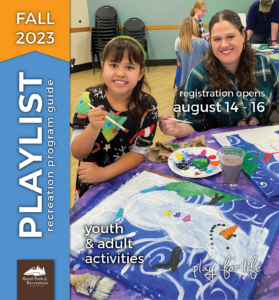 Fall 2023 registration
now open.
View the
Fall 2023 Playlist
Drive-thru Holiday Food Drive at The Pavilion
Saturday, December 18 10:00AM - 2:00PM
venue: The Pavilion 1001 SW Bradbury Way Bend, OR 97702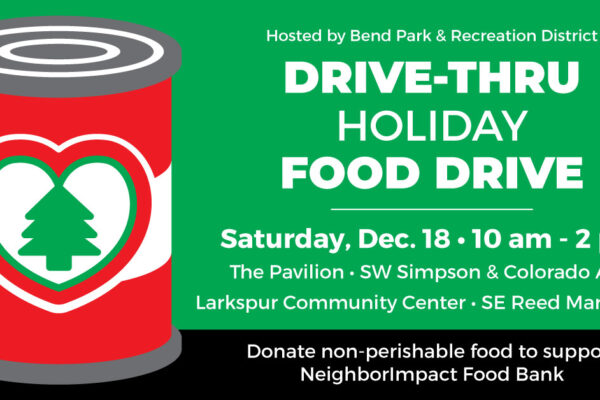 Donate non-perishable food items to support the NeighborImpact Food Bank with an easy drive-thru event at Larkspur Community Center and The Pavilion.
Open your cupboards and help fill the shelves for the Food Bank. Support is much needed! NeighborImpact reports the community's need for food is high this season.
Date and time:
— Saturday, December 18
— 10:00 am – 2:00 pm
Drive-thru donation locations:
— Larkspur Community Center/Bend Senior Center (1600 SE Reed Market Rd.)
— At Pavilion's overflow parking lot across the street (1001 SW Bradbury Dr.)
Non-perishable items needed most:
— Canned proteins (chicken, tuna, etc.)
— Soups and stews
— Canned vegetables and fruit
— Dried beans (black beans, pinto beans, lentils)
— No glass packaging, please.
It's safe and easy! It's outdoors and contact-free.
A NeighborImpact donation bin will also be available at Larkspur Community Center, Juniper Swim & Fitness Center and The Pavilion through January 3, and facility visitors are encouraged to bring food items to donate when they visit.