Winter Registration
Winter Program Registration
Save the Dates!
Registration is fast approaching for January-March programs and winter/spring sports leagues.
Monday, Dec. 5 at 6:00 a.m.
Recreation/enrichment programs
Tuesday, Dec. 6 at 6:00 a.m.
Swim lessons/programs
Wednesday, Dec. 7 at 6:00 a.m.
Sports, ice sports and winter/spring sports leagues including adult curling, adult/youth hockey, youth indoor soccer, youth lacrosse and youth softball leagues
The new Playbook is coming soon!
Registration

Community Celebration in the Park | Este Otoño Celebremos en Comunidad
Friday, October 22 4:00PM - 6:00PM
venue: Ponderosa Park, 225 SE 15th St. Bend, OR 97702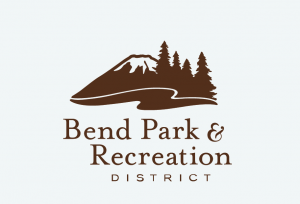 Celebrate our community by joining us for an evening filled with activities, connections, music, and more in Ponderosa Park!
Featuring a performance by singer, songwriter, guitarist Yanin Saavedra!
Where:
Ponderosa Park, 225 SE 15th St. Bend, OR 97702
Enter at Wilson Ave, west of 15th St.
When:
Friday, Oct. 22
4-6 pm: Booths, Activities and Music
What to Bring:
It's fall so be prepared with layers and ready to bundle up! Weather's looking to be 60 degrees and partly cloudy.
What to Expect:
Bingo! | Build-a-Park | Paint a Pumpkin | Launch into Fall! Build a Catapult | Wildlife Tracking| Harvest Sunflower Seeds | Día de Los Muertos Celebration | Healthy Foods Handout | Recycling Activities | Learn about southeast Bend's future Alpenglow Park | BPRD Fun Facts & Prizes with BPRD Stewards | Hot cocoa | and much more fun!
Music by: Yanin Saavedra offers a contemporary twist on traditional Mexican music and fuses together jazz, folk and world music.
Brought to you by:
Bend Park & Recreation District
with
Children's Forest of Central Oregon
Deschutes County Health
Deschutes Public Library
Environmental Center
High Desert Museum
Juntos Aprendemos
Latino Community Association
OUT Central Oregon
Seed-To-Table
The Father's Group
Vámonos Outside
¡Una tarde especial para que nuestra comunidad disfrute de actividades en familia, escuchar música y noche de película en el Parque Ponderosa!
Invitada Especial: Cantautora mexicana y guitarrista Yanin Saavedra!
Lugar:
Ponderosa Park 225 SE 15th St. Bend, OR 97702
Fecha:
Viernes 22 de octubre
4-6 pm: Actividades interactivas y música
Oportunidades de diversión:
¡Bingo! | Construir un parque | Pintar calabazas | Rastrear la vida silvestre | Chocolate caliente | Cosechar semillas de girasol | Celebración del Día de Los Muertos | Vegetales frescos | Actividades de reciclaje | Construir una catapulta casera | Noticias sobre el Parque Comunitario Alpenglow | Conocer el personal de BPRD que cuidan los parques y mucho más!
Agradecemos la colaboración de:
Seed-To-Table
Children's Forest
Vámonos Outside
The Father's Group
OUT Central Oregon
Juntos Aprendemos
High Desert Museum
Environmental Center
Deschutes Public Library
Deschutes County Health
Latino Community Association
*Yanin Saavedra es una cantautora mexicana que fusiona la tradición y lo
contemporáneo, su música nace del folk latino, el jazz y música del mundo.