Bend Park and Recreation District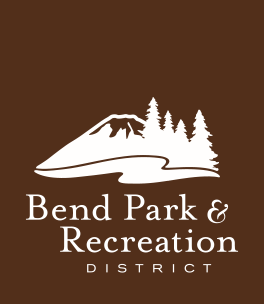 Playbook

Calendar

News

Jobs

Volunteer

Registration

Join us for fitness classes
at Riverbend Park
View the schedule.

Registration

Summer 2023 registration
now open.

View the
Summer 2023 Playbook

Hydro Power: Therapeutic Fitness at Bend Park and Recreation District

January 2, 2019

After a recent visit with her physician, Andrea Kern learned that her A1C levels were back to normal and that she had beat her type-2 diabetes diagnosis after a year-long effort of vigorous exercise and dieting. She lost 74 pounds and was starting to feel a whole lot better.

"The pounds melted off. I felt energized, and I slept better. My hair got shinier, my skin cleared up and people started noticing that I had that vibe about me like – she's back – this is Andrea, and she's enjoying life again," she explained.

One year earlier, she started swimming and going to water exercises classes five to seven times a week at Juniper Swim and Fitness Center. After swimming in college, water was the easiest and most familiar way for her to get back into exercise.

"I knew that water exercise was really safe, and that I enjoyed it, and I wouldn't get bored doing it for a full hour. Exercising at Juniper was really the thing that opened the door for me to start moving my body again."

Water exercise provides low-impact and light-intensity cardio workout that gives some the opportunity to maintain fitness at a level one might not be able to achieve in a land-based program. Not only is it a great workout option for those getting started, it also has many therapeutic benefits.

"Water reduces the compression on joints and provides a low-impact fitness routine for those getting started," explained Carolyn Creedican, lead water fitness instructor for the District. "It also has therapeutic benefits for those with mobility issues and chronic conditions, such as arthritis, fibromyalgia, Parkinson's and many others."

According to the Center for Disease Control, "Water-based exercise can help people with chronic diseases. People with rheumatoid arthritis have more health improvements after participating in hydrotherapy than with other activities. They can also exercise longer in water than on land without increased effort or joint or muscle pain."

Long-time Juniper patron Nancy Angoli takes water exercise classes and works with a personal trainer several times a week. Her physical therapist recommended it after a bad fall four years ago.

"Being in the water has greatly helped keep my fibro under control," Nancy explained. "I have had nine surgeries since we moved here. After each one I have returned to Juniper as soon as I could to continue my post physical therapy rehabilitation. Movement is key to both my conditions."

According to the Arthritis Foundation, the water's buoyancy supports the body's weight – reducing stress on the joints and minimizing pain – and provides 12 times the resistance of air. This means walking in water requires more effort and ultimately burns more calories than walking on land.

Edda Shields started attending Water Mobility classes at the request of her orthopedic physician while recovering from surgery and a hip replacement. "The water fitness classes allow me to walk in the water without assistance and have greatly improved my overall fitness and confidence," she explained.

She credits water fitness as a key component in her recovery. "I no longer use a cane, and I can put my socks on and tie my shoes by myself. It is the little things that you really learn to appreciate."

"We have a number of older adults here to work through arthritis, multiple sclerosis and other health conditions. We also have a number of young adults who approach water exercise as their weekly fitness class, just like yoga or cycling," explained Carolyn.

"I love the buoyancy of the water, and how it lifts me up, in every way. I have made many friends here at Juniper, and the camaraderie is a real draw," explained Nancy. "I enjoy the music, the laughter, and how I feel while moving to the beat and rhythm of the selected tunes."

"It's just a fun place to work out with friends, and an easy place to get started. We have free facility tours and therapeutic fitness assessments. to help anyone get started," explained Carolyn.

Get Started: See class descriptions and learn more about therapeutic fitness offerings. To schedule your therapeutic fitness assessment or free facility tour, call (541) 389-7665.