Ice season begins Nov. 2 at The Pavilion; program registration opens Oct. 5
September 22, 2020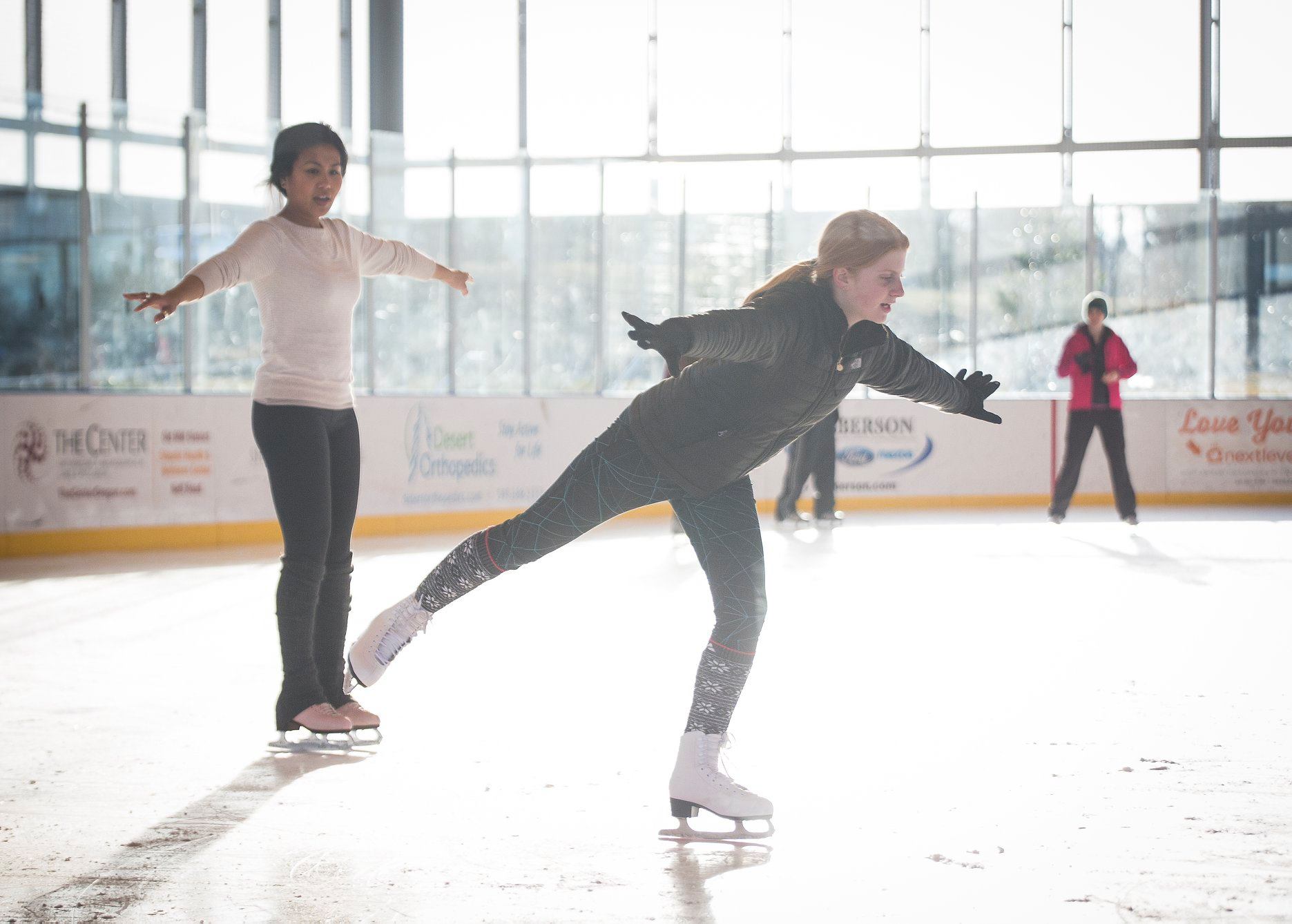 The season is changing and Bend Park and Recreation District is preparing to begin the upcoming ice season on Monday, Nov. 2.
Programs will include Learn to skate, Freestyle skate, Learn to play hockey, skills and drills including new individual competitions, stick practice sessions, curling leagues, and public open skate sessions. Registration for ice programs will open on Monday, Oct. 5. Schedules and program descriptions will be available to preview beginning on Friday, Oct. 2 at The Pavilion registration webpage.
"We are excited to welcome ice back and while there will be changes due to the pandemic, there will be plenty of offerings for youth and adults with a variety of interests and skill levels," said Sue Glenn, recreation services manager.
Hockey activities
Hockey leagues will not occur for youth or adults as the upcoming season begins. Hockey is classified as a contact sport by the Oregon Health Authority; therefore, scrimmages, games, leagues and activities that involve direct contact will not occur at this time.
The Pavilion will offer skills and drills opportunities for further development, including a new opportunity with all-star skills and a progressive leader board competition. For up and coming hockey players and those just starting out, The Pavilion offers Learn-to-Play youth hockey sessions.
"We know not starting the season with hockey leagues is a disappointment and we look forward to offering hockey again when public officials determine it is safe to do so," added Glenn.
Operational adjustments
There will be changes to processes for check-in and movement through The Pavilion to help ensure distancing and to minimize contact with others.
Patrons and spectators will use exterior doors and one-way flow to the ice sheet. Food and beverage concessions will not be offered, and patrons will be asked to depart promptly following on-ice activities.
"We are excited to welcome the community to enjoy ice activities and will focus on meeting the on-ice needs of patrons and ask for prompt departure following activities," said Glenn.
Check The Pavilion webpages and follow The Pavilion on Facebook for updates.