Ice season begins; reserved public skate sessions offered daily
November 2, 2020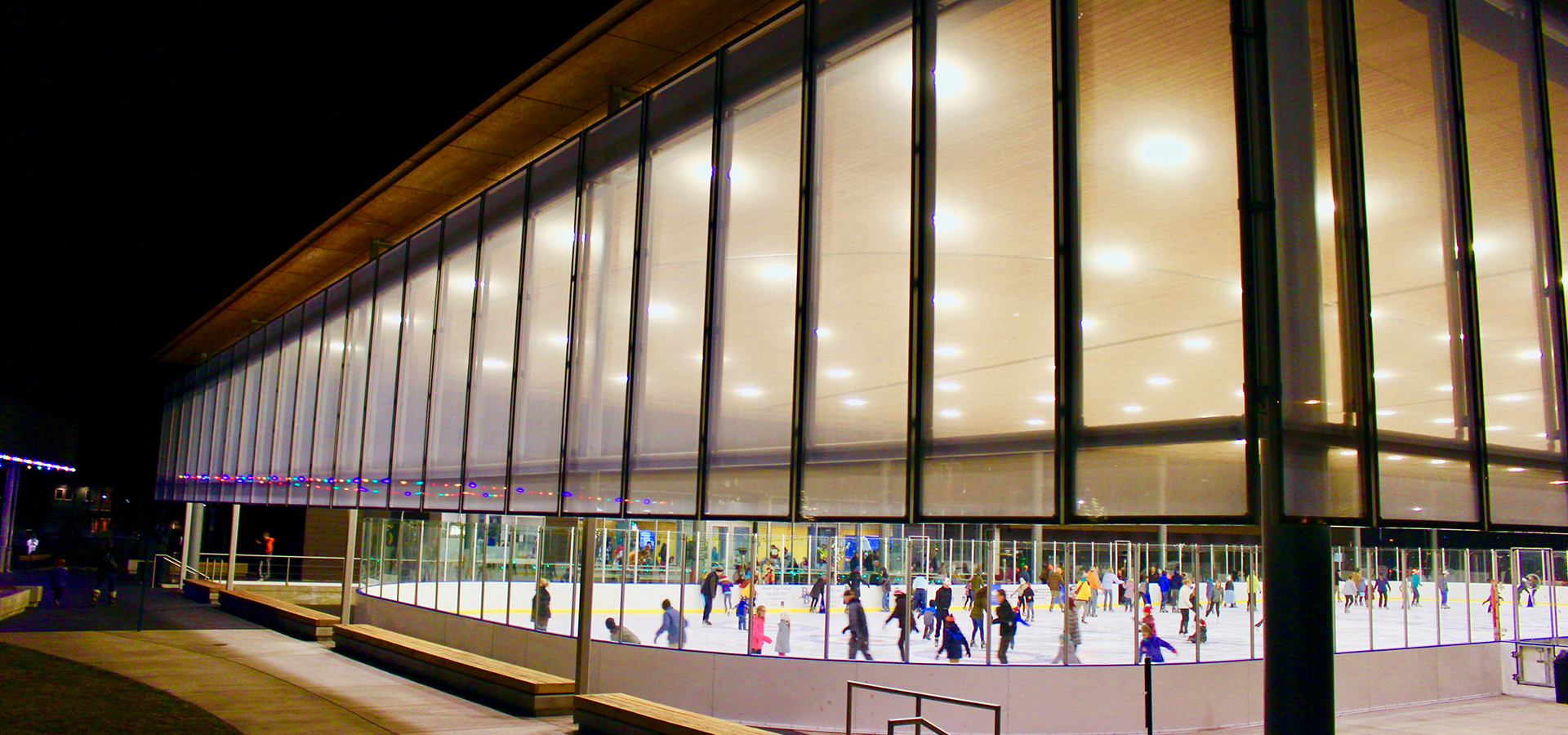 Ice season at The Pavilion begins Nov. 2, for ice sports programs and public skate sessions.
Programs include Learn to skate, freestyle skate, learn to play hockey, hockey skills and drills including new individual competitions, stick-time practice sessions, curling clinics, curling leagues, and public skate sessions.
Public skating is offered daily. For everyone's health and safety, capacity is limited and face coverings are required. Reservations are strongly encouraged for all public skating sessions. Skaters are encouraged to reserve sessions online or by phone up to seven days in advance. Reservations remain open until 15 minutes before the scheduled session for any available openings.
"Drop-ins for public skate sessions are accommodated if space permits; however, we strongly encourage you to make a reservation in advance so you know you can come skate and also get through check-in quickly," said Kevin Collier, Pavilion Center Supervisor. "If you choose to drop-in, please allow additional time for staff-assisted payment upon entry."
Public skate sessions include Open Skate and special discounted Family Skate, Cheap Skate and Parent-Tot Skate sessions. Both single visit and season passes are available.
Operational changes at The Pavilion include:
Face coverings are required at all times – indoors, outdoors and while on the ice.
Spectators are limited to one adult per participant. Spectating is outdoors so dress for the weather.
Attendees enter through the lobby and exit via exterior gates for one-way flow.
Skaters should arrive no more than 10 minutes before a session and depart promptly after.
Skaters and participants need to come dressed in gear, ready for the ice and should bring their own helmet. Helmets and skate assists are not be provided.
The lobby, viewing room, locker rooms and storage lockers are not be available.
Bring a full water bottle. Please no other food or beverages.
Hockey leagues will not occur for youth or adults as the upcoming season begins. Hockey is classified as a contact sport by the Oregon Health Authority; therefore, scrimmages, pickup hockey, games, leagues and activities that involve direct contact will not occur at this time.
The Pavilion offers adult hockey skills and drills opportunities for further development, including a new opportunity with all-star skills, a progressive leader board competition. For up and coming hockey players and those just starting out, The Pavilion offers Learn-to-Play youth hockey sessions and Learn to Skate lessons for hockey.
Reservations can be made online or by phone at (541) 389-7588. Visit the Pavilion schedule webpage for details.