Ice season opens at The Pavilion on Halloween
October 27, 2017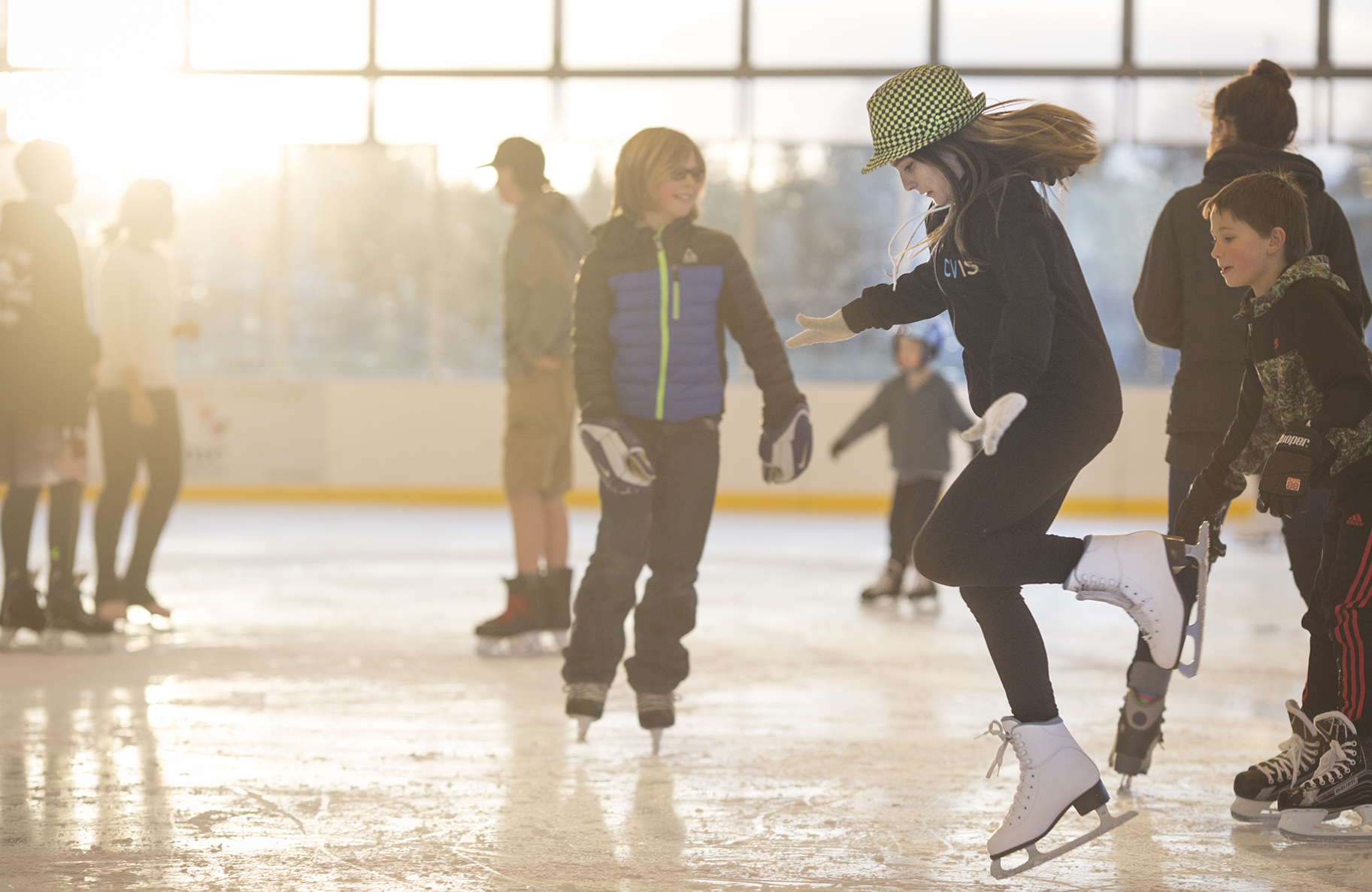 Bend Park and Recreation District will kick off The Pavilion's ice season on Oct. 31. On Halloween, The Pavilion will be open from 4 p.m. to 8 p.m. for open skate, giving community members their first chance of the season to get on the ice.
A special opening day fee of $6 per person including skate rental will be offered. Skaters are encouraged to wear Halloween costumes if they choose.
The 2017-18 ice season is expected to run through mid-April, weather permitting. The Pavilion will be open from dawn to late night, seven days a week, and include public open skate opportunities and expanded programs.
Weekly schedules are available at https://www.bendparksandrec.org/the-pavilion/schedules. Public skate sessions include open skate, family skate, parent-tot skate, youth and adult stick time, pick-up hockey and curling time.
The Pavilion is offering season passes for unlimited public skate session use along with options for 10-visit passes and single-visit entrance. Season passes purchased before Nov. 1 receive 10% off or $16-$25 in savings.
As a new service this year, helmets will be available to borrow at The Pavilion. The U.S. Consumer Product Safety Commission recommends that ice skaters use hockey, bicycle, ski or skateboard helmets.
At the Pavilion, all hockey participants are required to wear a helmet on the ice. The new helmets available to borrow at the Pavilion are multisport helmets that meet national standards.
"We encourage all skaters to wear a helmet while on the ice," said Kevin Collier, supervisor for the facility. "It's a great idea at the mountain and we'd like it to become routine on our ice too."
Youth and adult hockey programs, curling and skate lessons begin in November. Many programs for November and December are nearly full with limited availability for registration now at https://register.bendparksandrec.org. In addition, there are pre-season hockey clinics and scheduled specialized ice times for hockey and curling practice available beginning Nov. 1.
A second session of ice skating and sports programs, offered from January to April, will open for registration beginning on Dec. 11.