June 15 Board of Directors meeting summary
June 18, 2021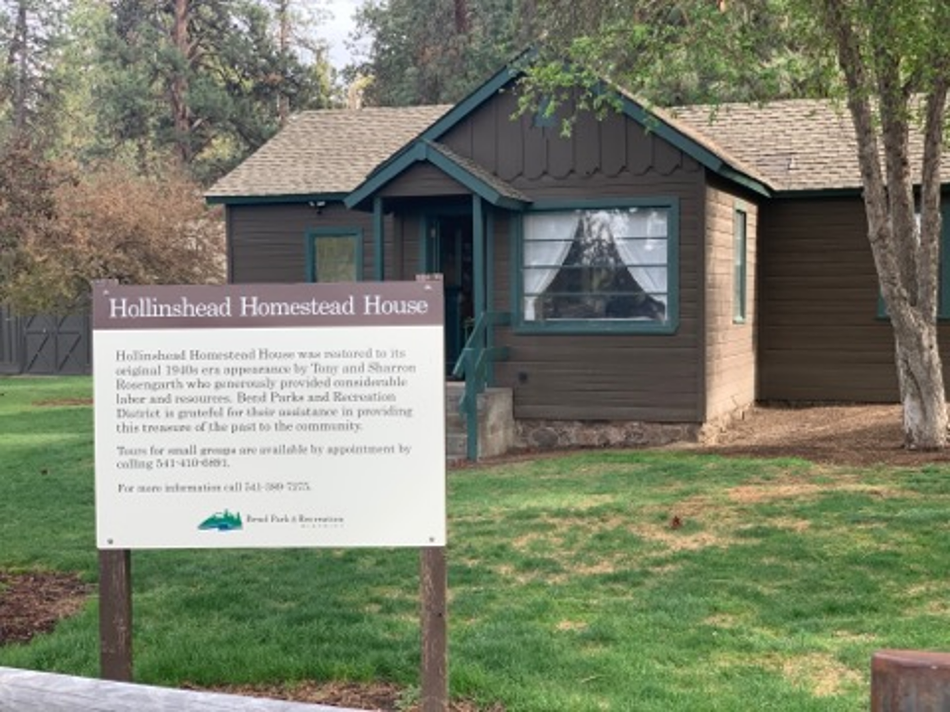 At the June 15 Board of Directors meeting a work session-only discussion focused on a recently completed grant funded project, a staff update about recreation programs and facilities, and when to return to in-person public meetings. A video recording of the meeting is here.
First, Community Relations department staff and Kelly Cannon-Miller, executive director, Deschutes County Historical Society shared the results of a recently completed Oregon Heritage Commission Grant-funded project to enhance the historical preservation and public access to the Hollinshead Historic Home. See details here. The project involved curation and archiving approximately 800 items in the home, improving display areas and developing new interpretive signage for display in the Hollinshead-Matson House. This included interpretive text writing, coordination of exhibit design, production of interpretive signage, and installation on site. The team aims to hold an open house this fall or winter and have regular public hours and tours by next summer.
Next, Matt Mercer, recreation services director, shared operational updates about programs and facilities. BPRD received a $150,000 grant from the Oregon Community Foundation to expand access to summer programs to lower income and underserved youth.  The goal with these funds is to provide more assistance to more kids in more programs this summer. Also, June 21 will welcome the return of drop-in use and new fee options at Juniper Swim & Fitness Center, Larkspur Community Center and Bend Senior Center. See details here. Kids Inc applications for next fall will result in a lottery this week and notifications to applicant families next week.
Finally, the board discussed returning to in-person meetings with the option continuing for zoom participation by members of the community who may choose the option over in-person attendance. The board aims to begin the new hybrid meetings in August.
The next board meeting is July 6.