Learn to Fish event scheduled for June 3
May 18, 2017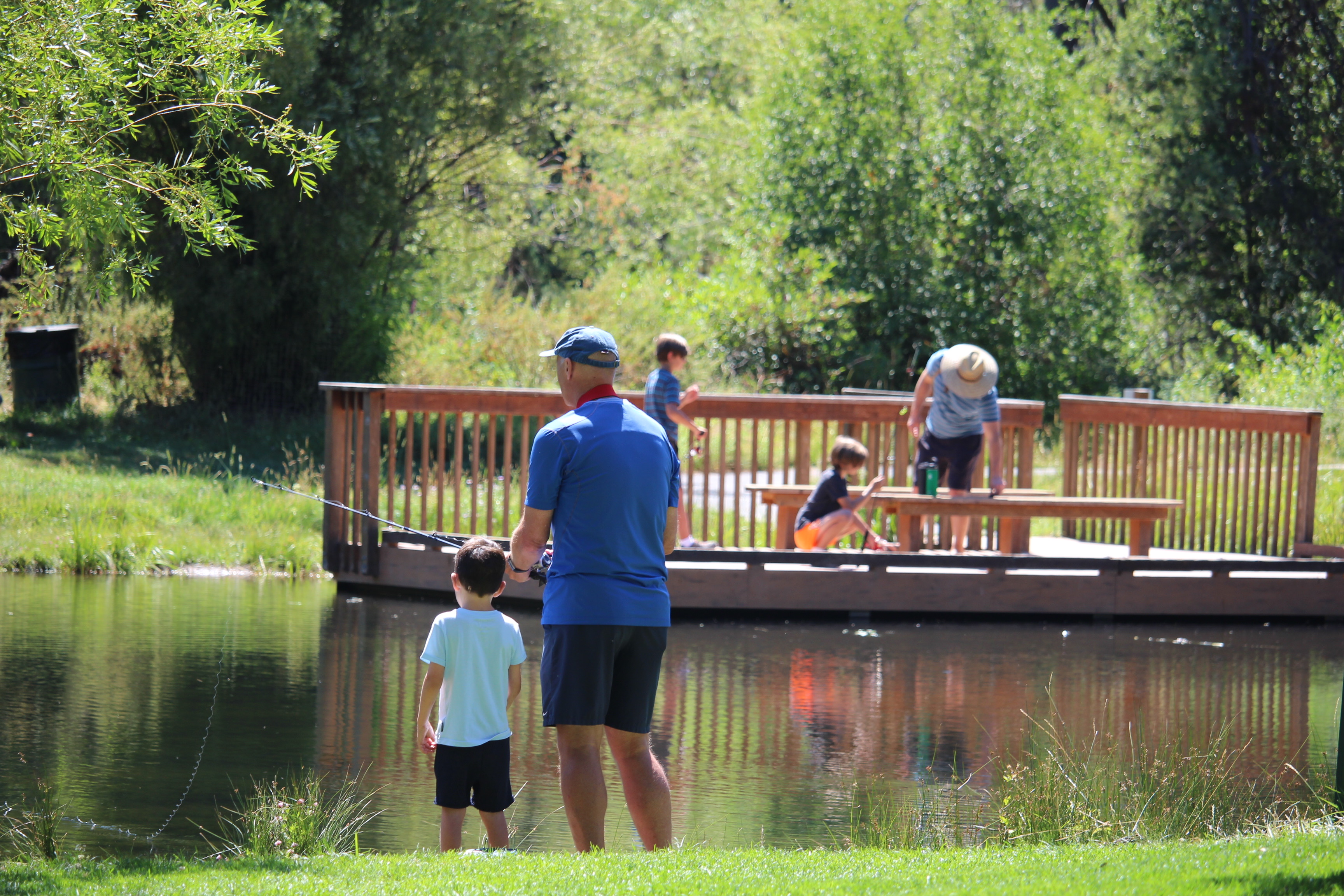 Bend Park and Recreation District invites young anglers to learn how to fish with a free event on Saturday, June 3, at Pine Nursery Park.
From 9 a.m. to 1 p.m. Oregon Department of Fish and Wildlife staff and volunteers will be on hand to provide instruction to kids 17 and under. The event is part of ODFW's state-wide Free Fishing Weekend.
Loner rods, reels and tackle will be available. The pond will be stocked with rainbow trout before the event. All state angling regulations apply.
Park and Recreation District fishing programs are designed to get both youth and adults into the swing of baiting, casting and angling for this season's perfect catch.
In addition to scheduled activities and programs, the District features fishing ponds at Pine Nursery and Shevlin parks that are stocked by Oregon Department of Fish & Wildlife. Current regulations at both ponds allow for a limit of two fish per day, eight inch minimum length.
Shevlin Park pond features rainbow trout and is open to youth, 17 years and under.
At Pine Nursery Park, the pond is open to all ages and stocked with rainbow trout, blue gills and bass.
For Deschutes River fishing, access is available at several parks including Drake, Farewell Bend, First Street Rapids, Miller's Landing, Pacific, Pioneer, Riverbend and Sawyer parks.
All state angling licenses and regulations apply at all locations. Information on fishing and stocking in the region is available at ODFW's website.
For additional information on BPRD fishing programs, contact Greg Brady, sports coordinator at (541) 706-6124.