May Arnold and Bend's First Park
March 8, 2021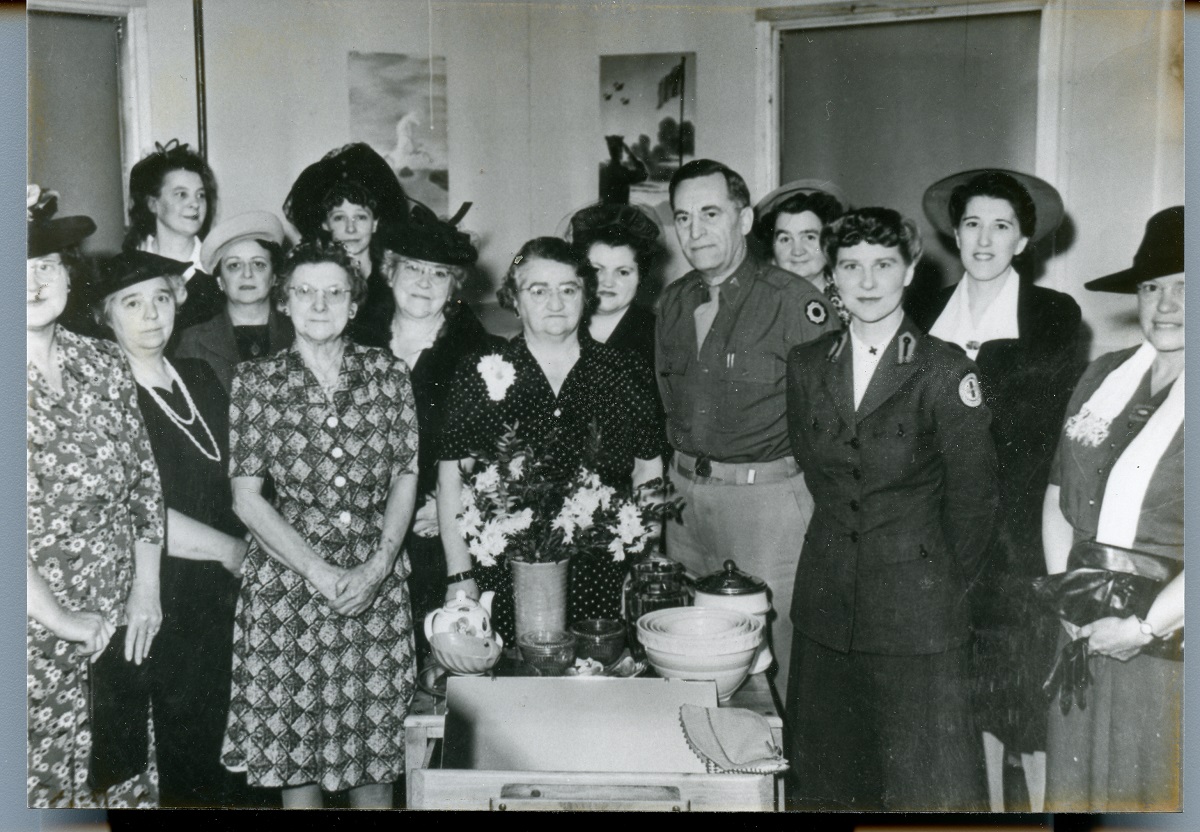 Excerpts from an article originally published in Deschutes County Historical Society's March 2019 Homesteader Newsletter
By: Vanessa Ivey, Deschutes Historical Museum
Bend's First Park
May E. Arnold came to Bend in 1909 with her husband John, and before her death in 1965 she left her mark in this community as a leader in civic activity. May was active in many organizations, including the PEO, Deschutes Pioneer Association, and the Deschutes County Democratic Central Committee. As a founding member of the Women's Civic Improvement League (WCIL), May was a driving force behind Bend's first park development.
In 1920, Bend had two of the largest mills in the world, a population of 7500, and was the seat of the newly formed Deschutes County. However, the city had no designated parks. Stretched along the east shore of the Deschutes River, extending north from Tumalo Ave. to what is now the Brooks Alley parking lot, sat 10 acres of property originally owned by William Staats and then by Alexander Drake. Giant ponderosa pines shaded undergrowth of juniper, sagebrush, and bunch grass. Local developers and city council planned to sub divide the river property and offer it for sale as home sites, thus generating more tax revenue. However, the WCIL, with May as its leader, had other plans: create a park centrally located to the downtown area, something the whole community could benefit from.
Determination and Leadership
The WCIL met with resistance from city leaders. Through the determined and fiery efforts of the WCIL the council was confronted with a petition bearing 1,500 signatures that put the issue on the city ballot. The measure passed and in 1921 the city council purchased the 10.5 acres of riverfront property for $21,000 for the purposes of forming a park. It was named Drake Park in 1928.
View the full article in the March 2019 Homesteader (pdf)