Mirror Pond discussed, budget approved at June 4 board meeting
June 5, 2019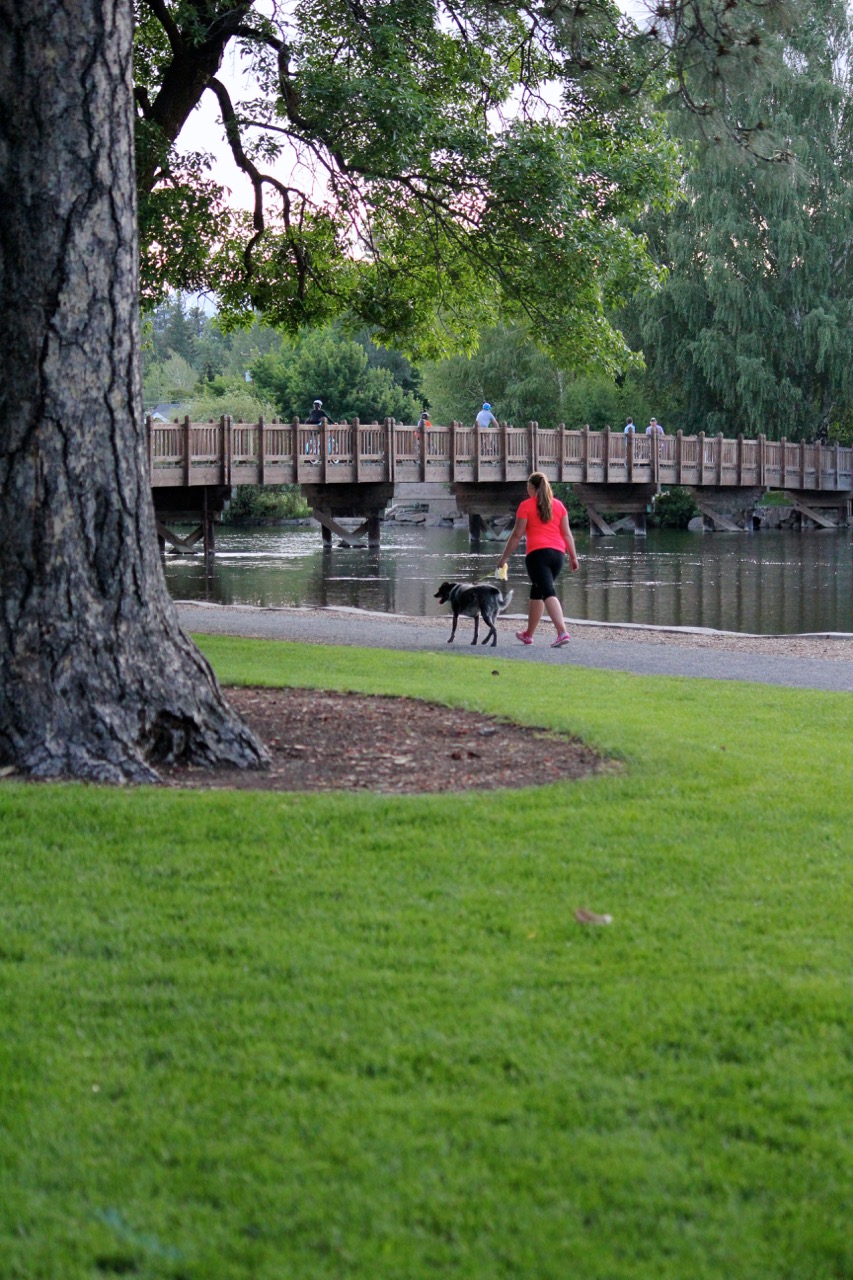 The Board of Directors discussed the future of Mirror Pond and approved the fiscal budget, capital projects and system development charges at its June 4 meeting.
Board Chair Brady Fuller led a discussion about Mirror Pond and a possible resolution that the District board and the city council may consider in partnership following recent community listening sessions and city council work sessions to honor the commitments both elected boards made in 2015 when they adopted a vision for Mirror Pond.
Following the discussion and public comments, the intent is to bring a resolution draft for board consideration on June 18. The draft resolution may also be considered by Bend City Council on June 19.
In business session, the Board approved a construction contract for Shevlin Park ADA improvements. The project will occur this summer and fall. It includes the removal of the Hixon Bridge and abutments, restoration of the Tumalo Creek riverbank area, and accessibility improvements to the Larch Bridge 500 feet upstream and the parking lot.
The board held its second and final reading of the system development charges ordinance and voted for adoption. No members of the public commented during the first or second public hearing, nor were any public comments submitted during the 60-day review period. Five resolutions were adopted, including a waiver for deed-restricted affordable housing, and the ordinance will be implemented beginning July 1, 2019.
Next, the board opened a public hearing to discuss the budget for upcoming fiscal year 2019-20. No public comments were made and the hearing was closed. The board approved the budget and adopted a resolution to impose taxes for the same year.
The Board provided feedback on the draft Strategic Plan, which will guide internal operations for the next three years. More than 100 staff members provided input resulting in the draft plan, which is scheduled for possible adoption at the Board's next meeting.
The next meeting is June 18.