Bend Park and Recreation District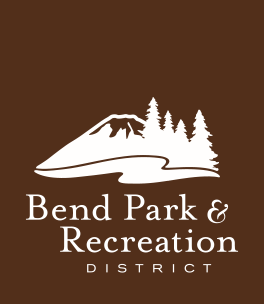 Playbook

Calendar

News

Jobs

Volunteer

Parking pilot program aims to make it easier to access Drake Park this summer

May 7, 2018

Bend Park and Recreation District and the City of Bend are partnering to facilitate easier access to Drake Park this summer.

With a new, limited-duration parking program, the City and the park district are initiating four-hour parking limits along Riverside Boulevard to allow more park users the opportunity to visit Drake Park between Memorial Day weekend and Labor Day.

Drake Park is a very popular river exit location for thousands of river floaters each day in the summer and it also hosts numerous events and festivals.

"Residents and visitors are encouraged to continue enjoying activities in the park with alternative modes of transportation or within the four-hour parking limits as we aim to make it easier to come and go to the park more frequently," said Michelle Healy, planning and park services director, Bend Park and Recreation District.

Cascade East Transit's seasonal shuttles  and Bend fixed route services provide easy and affordable transportation options. Cascades East Transit's Ride the River shuttle transports river users from Bend Park & Float, located at Simpson Avenue and Bradbury Drive next to The Pavilion. This location will serve as the new start and end of the river floating activities with abundant parking available beginning June 16. The $3 fare includes transportation of river tubes to and from the float launch and exit.

For other park activities, including festivals, picnics or walks along Mirror Pond, the free Ride Bend shuttle stops within a five-minute walk of Drake Park, making it easy to leave the vehicle parked at home, work or other parking areas.

The City of Bend and Bend Park and Recreation District will gather input from neighbors and others through the pilot program to determine if parking limits achieve the goals. The agencies will also evaluate the cost effectiveness of time-restricted parking beyond the Downtown Parking District.

"Our hope is that this parking pilot program will provide greater access to Drake Park and give Downtown businesses much-needed parking stall turnover during our busy summer season, " said City of Bend Parking Demand Manager Drew Dietrich.

Vehicles cited for exceeding the four-hour parking limit will receive a $50 parking ticket as part of the 24-hour enforcement activity. Diamond Parking, the City's parking enforcement contractor, will enforce the restriction along with Bend Police Department.

To report a vehicle that has exceeded the four-hour parking limit on Riverside Boulevard during the day (8 am to 6 pm) call Diamond Parking Services at 541.317.2805. To report a vehicle overnight (6 pm to 8am) contact the Police non-emergency number 541.693.6911.

Neighbors who would like to provide feedback are asked to call 541.317.3000, option 3. Calls to this number will be logged and the feedback recorded.  Calls to this number will not be forwarded to enforcement.

Please visit www.bendoregon.gov/riversideparking for maps and frequently asked questions.