Parks and Recreation projects underway on the Eastside
January 17, 2017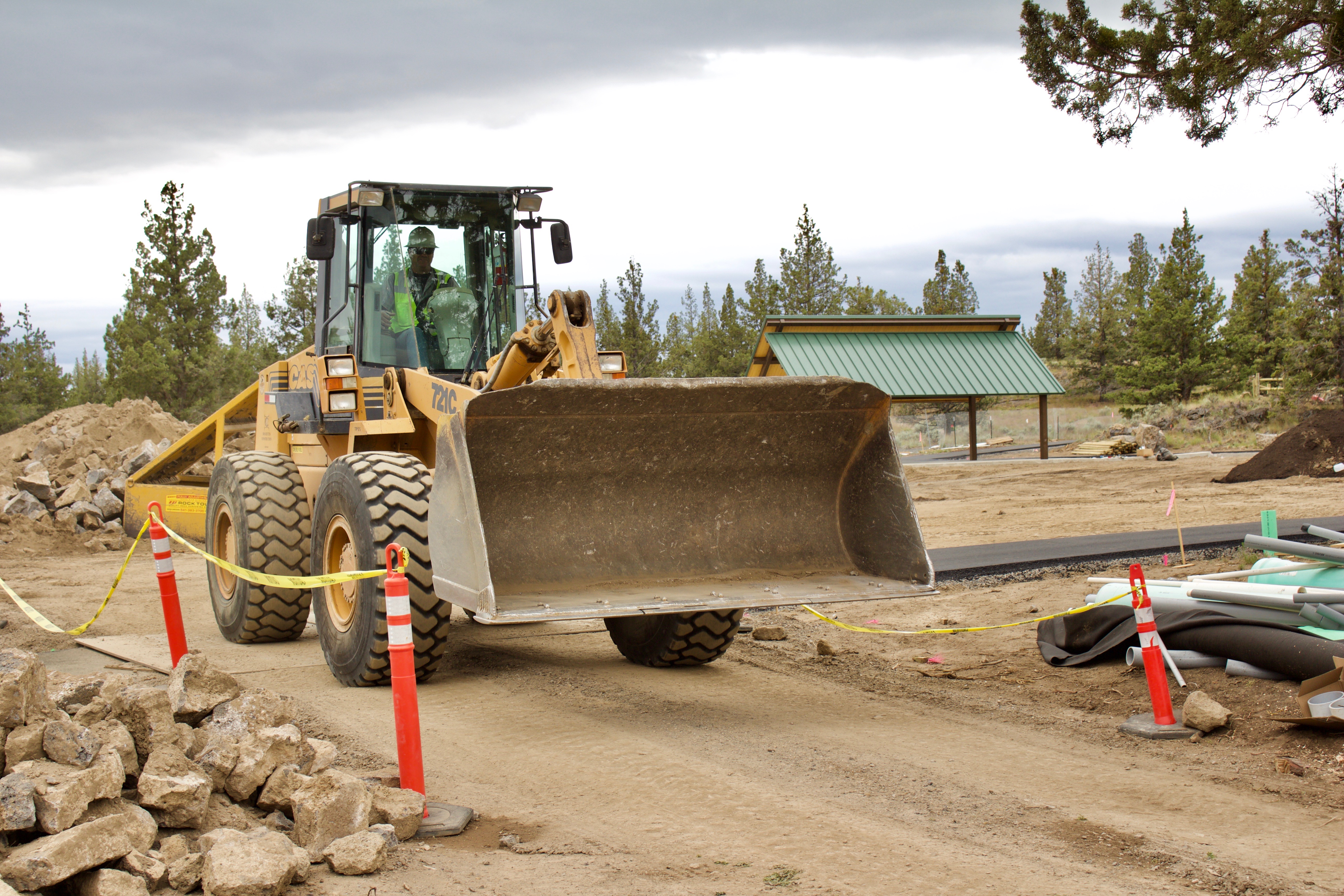 As the community continues to grow rapidly, Bend's Eastside is getting a new community park and updates to popular and well-used neighborhood parks and facilities.
Bend Park and Recreation District is holding open house public meetings in January and February to share information about the projects and to get input.
"Eastside residents are going to see big changes in the parks, open spaces and recreation facilities near their homes in the coming years and we welcome all input as we move forward on several important projects," said Michelle Healy, Planning and Park Services director. "Hearing directly from members of the community is the most important phase of the planning process."
SE Community Park
As part of the 2012 District bond measure, land was purchased for a future community park in the Southeast area. According to Healy, the District's goal is to ensure all residents receive equitable service and the southeast Bend area needs additional community parks spaces.
The 37-acre parcel purchased by the District will be a community park on the west side of 15th Street and south of Golden Gate Place/future Murphy Road alignment. As planning and design begins, public input is requested via an electronic questionnaire. The questionnaire is open now and input will be accepted through mid-February. Access the questionnaire here.
"This is an exciting opportunity to consider broad possibilities for this important park, so we ask residents to please spare a few minutes to answer a handful of questions for us," said Healy.
Residents can also learn more about the project at a public open house from 5:30 p.m. to 7 p.m. on Wednesday, Feb. 15 at the District Office, community room, 799 SW Columbia St.
Larkspur Center
Larkspur Center is the working name of the expansion project at the Bend Senior Center. Designed to be a multi-generational recreation facility with a focus on serving older adults, Larkspur Center will provide fitness, aquatics, learning and enrichment activities for the community.
The project that will quadruple the size of the facility is currently in design and the master plan will be considered by the Board of Directors in February.
The master plan design has been informed by broad public input in the past several years.  In 2011, the District convened a Vision and Planning Committee and followed up in 2013 with a Master Plan based on the recommendations. Limited modifications were made to the Bend Senior Center in 2015 as precursor to this larger-scale project.
District staff will provide information and answer questions about the expansion project at a public meeting from 6:30 p.m. to 8 p.m. on Tuesday, Jan. 31 at Bend Senior Center, 1600 SE Reed Market Rd.
Juniper Park
Juniper Park, a 24-acre park adjacent to the Juniper Swim and Fitness Center, will get an update for improved accessibility within existing parking areas, replacement and upgrades of park features. The project will be reviewed by the Board of Directors at the Feb. 7 meeting with design and construction beginning later this year pending approval.
Others
Other Eastside park projects underway include construction of Rockridge Park, Eagle Park, and Stone Creek Park, and an updated master plan for Big Sky Park. Funding for these new parks and improvements is from system development charges (SDCs).  SDCs are paid when new homes are built to help fund the acquisition and development of new parks or park expansions to keep pace with population growth.
In addition to current park projects, the District purchased 1.5 acres from Dr. and Mrs. Litchfield on Bear Creek Road on Jan 5. The land will provide important park space adjacent to newly developing neighborhoods comprised of a mix of single and multi-family dwelling units.
The Litchfields approached the District last year about the possibility of selling a portion of their property which is within an area of Bend where the District has sought to increase park space for residents. A final timeline for park development has yet to be established, but development is tentatively expected within the next three years.