Parks and trails increase stewardship staffing
April 28, 2020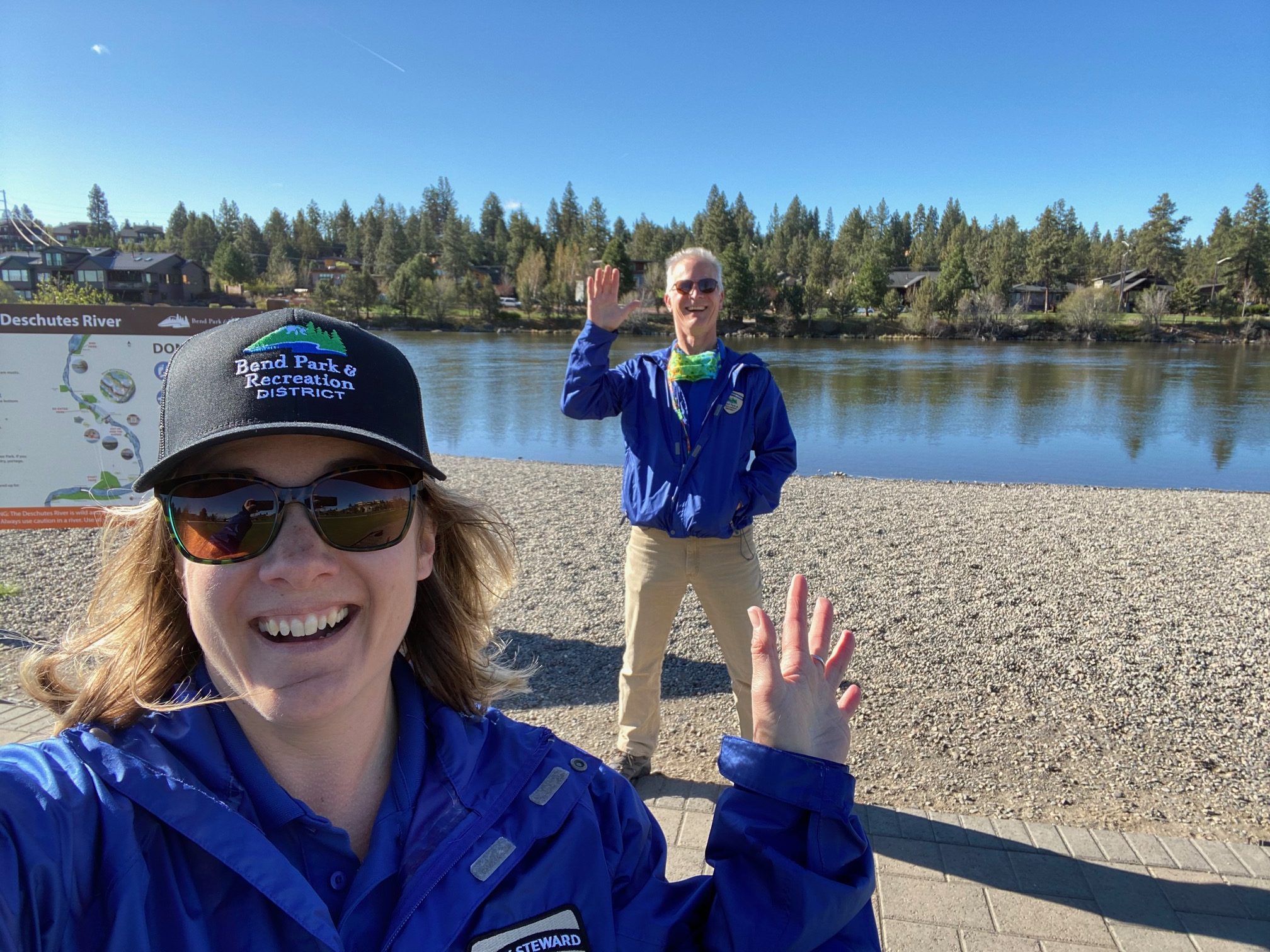 The Bend Park and Recreation District is increasing its park stewardship team to educate and inform park and trail users about distancing requirements and to seek compliance with temporary closures to amenities including skateparks, sport courts and playgrounds.
Park stewards and Bend Patrol staff visit parks and trails to inform users about new rules and encourage community compliance with restrictions. They are coordinating with law enforcement and recently doubled the staffing for park stewardship.
District staff members from recreation that have reduced duties due to recreation facility closures and program cancellations are serving the community in new ways as temporary assistant park stewards. The additional staff means there are park stewards on duty from early morning to early evening seven days per week.
"With 82 parks and more than 80 miles of trail, there is a lot of ground to cover, but we're able to talk to more people and respond to more situations with the additional staff," said Sasha Sulia, superintendent of park operations. "The importance of outdoor recreation opportunities has increased during the coronavirus pandemic and we're doing our best to manage the activity."
Signs and other markings are being used to inform park and trail users of the closures and restrictions. Unfortunately, these physical markings and barriers are being vandalized and removed in some areas.
"There have been a small number of vandalism incidents that create additional challenges in our efforts to maintain open facilities, such as restrooms," added Sulia.
The community is being asked to respect the Governor's order and share in the responsibility for our collective public health.
What is open and closed currently?
Natural areas, open park space and trails use while maintaining at least 6 feet between people is allowed.
Picnic shelters and most restrooms remain open.
Picnic shelter use is limited to individuals or small gatherings of immediate household members only.
Open spaces, ball fields and other open amenities can be used by individuals or small gatherings of immediate household members only. No organized group or team play is permitted.
Disc golf and dog parks are open with a minimum of 6 feet of physical distancing required for all, except for immediate household members.
Playgrounds, sports courts, exercise equipment and skateparks are closed. This includes pickleball, tennis, basketball, horseshoes and bocce ball courts.
Walking, running, biking with at least 6 feet between people is allowable for outdoor activities.
Deschutes River Trail from Riverbend Park and Farewell Bend Park to the South Canyon Bridge is one-way only with bikes prohibited as temporary rules.