Public Health Advisory
Modified operations due to COVID-19:
Parks and trails open with temporary use and distancing rules.
Basketball courts closed | Playgrounds open
Juniper Swim & Fitness Center: Fitness and swimming open
Summer registration open and programs underway
Click for details and information resources.
Playgrounds to reopen; families asked to distance, wash hands
June 9, 2020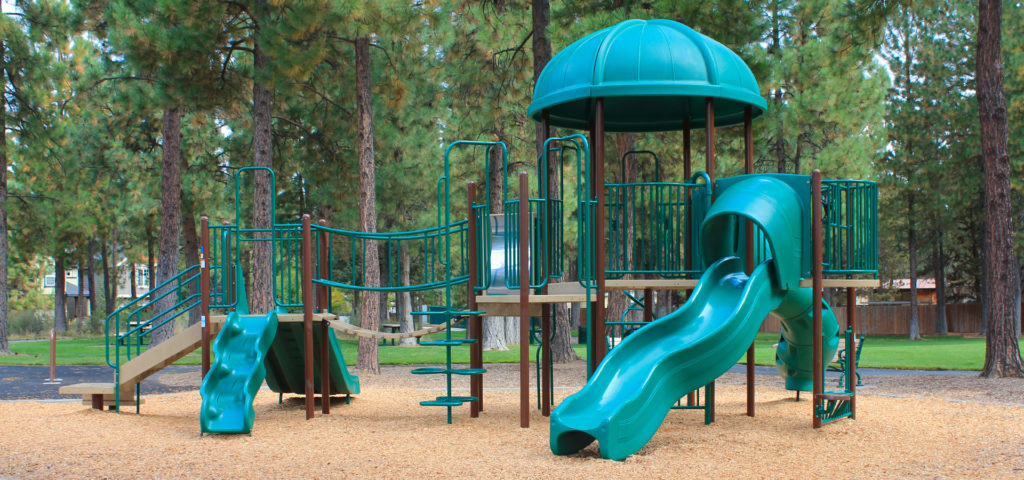 The Bend Park and Recreation District, working with park and recreation agencies across the state, confirmed approval from state authorities to reopen playgrounds. These important park features will reopen in all Bend Park and Recreation District parks beginning today.
Temporary rules for use of the playgrounds are as follows:
Playground visitors are encouraged to wash hands before and after visiting a playground
Maintain physical distancing of at least six feet
Bring hand sanitizer and/or sanitizing wipes for personal use on any surfaces touched.
Any individuals who are sick or may have contacted someone with COVID-19 should stay home.
Playground equipment will be inspected and closure marking will be removed; however, the amenities will not be sanitized by the park district.
"We are so happy to be able to reopen playgrounds," said Michelle Healy, deputy director for Bend Park and Recreation District. "We ask families and children can take responsibility and do their best to help keep the playgrounds open and safe for everyone to enjoy."
Playgrounds are located in more than 40 Bend Park & Recreation District parks and offer a variety of features for children of all ages.