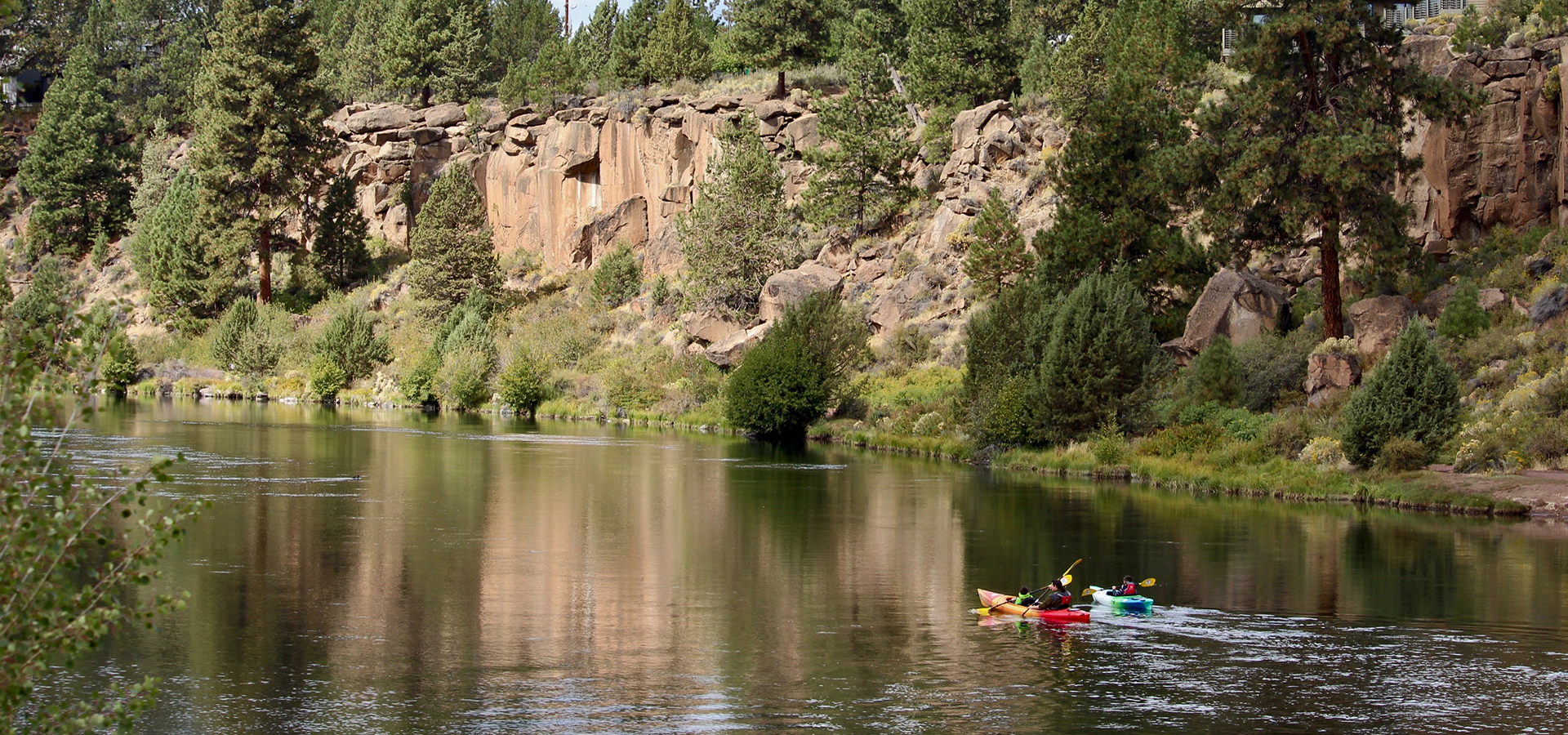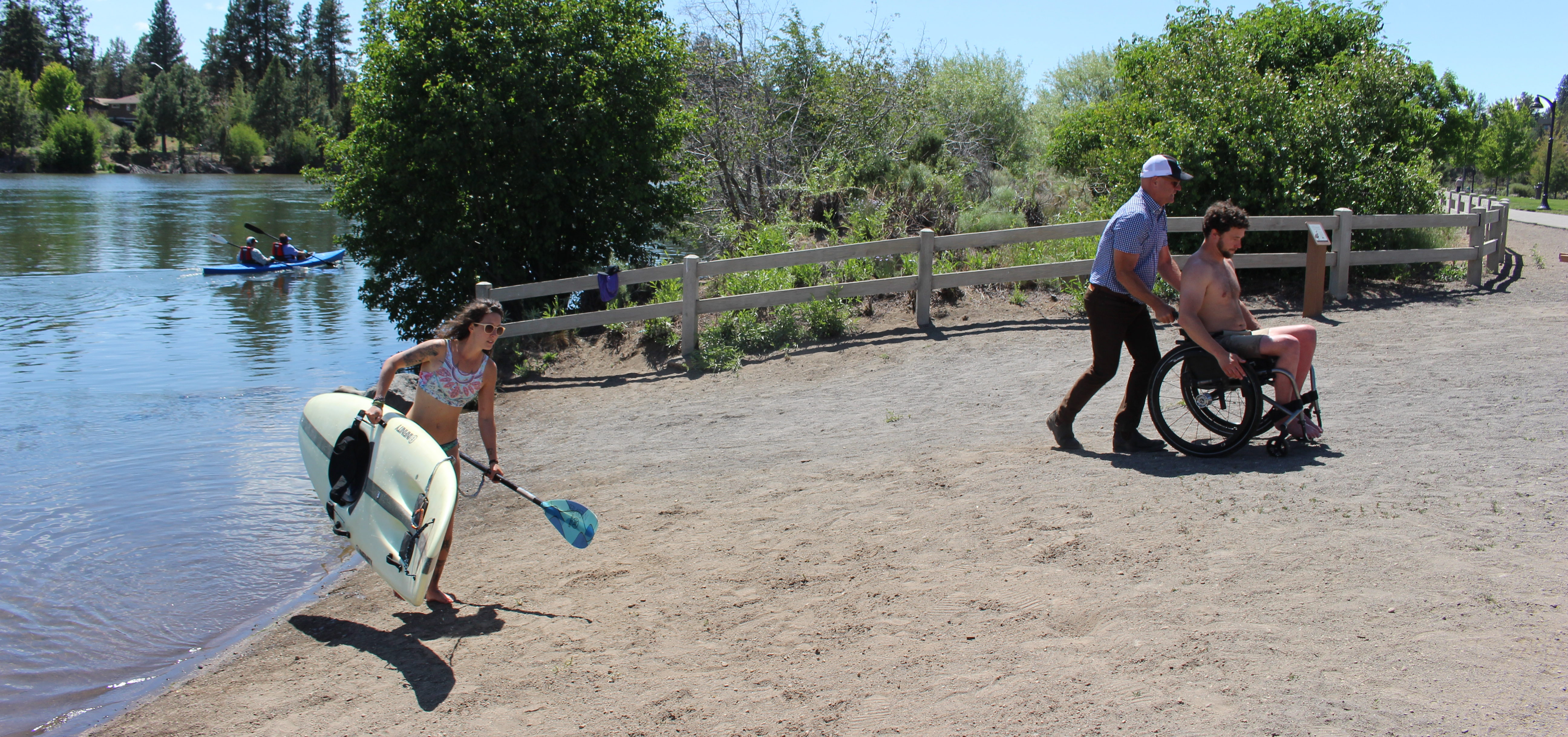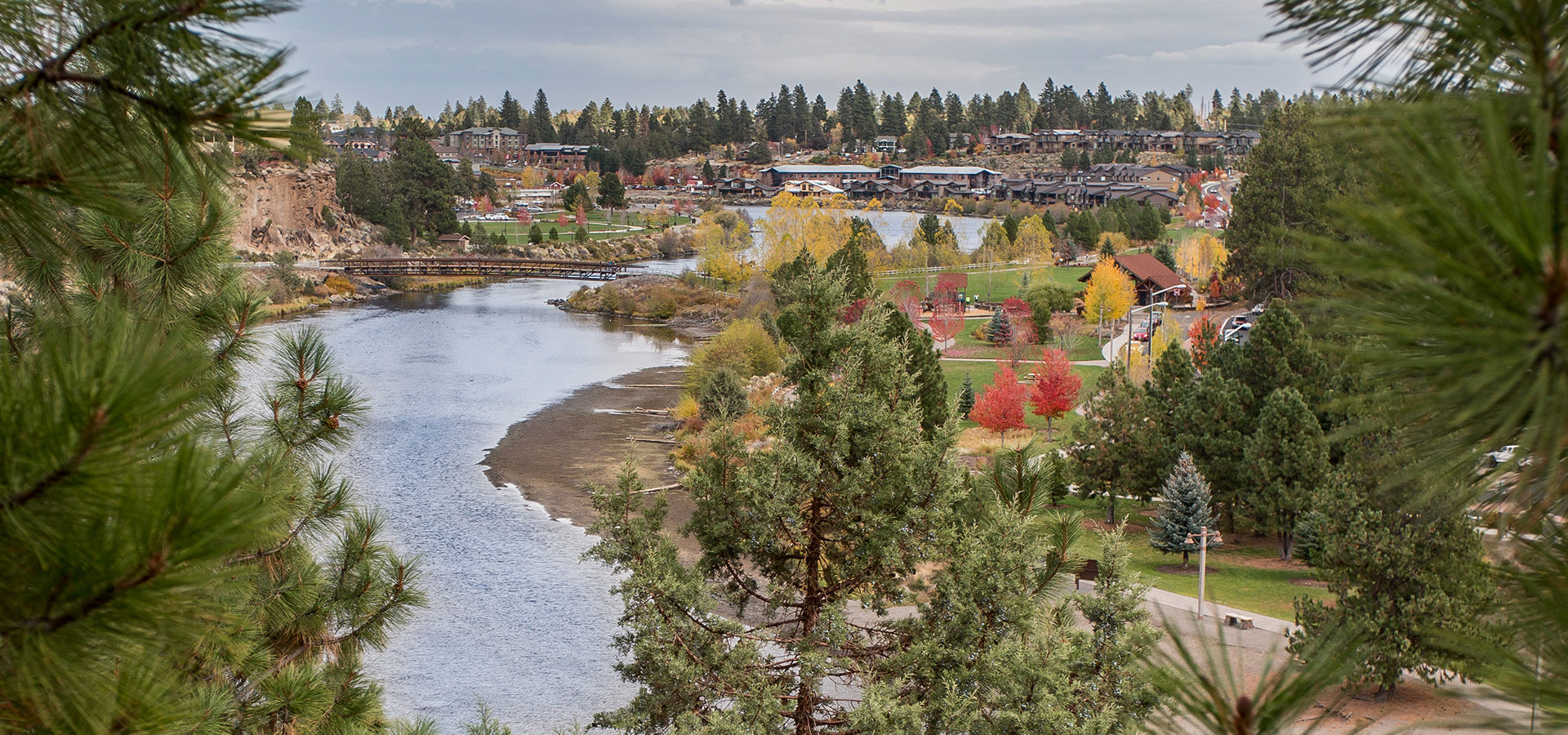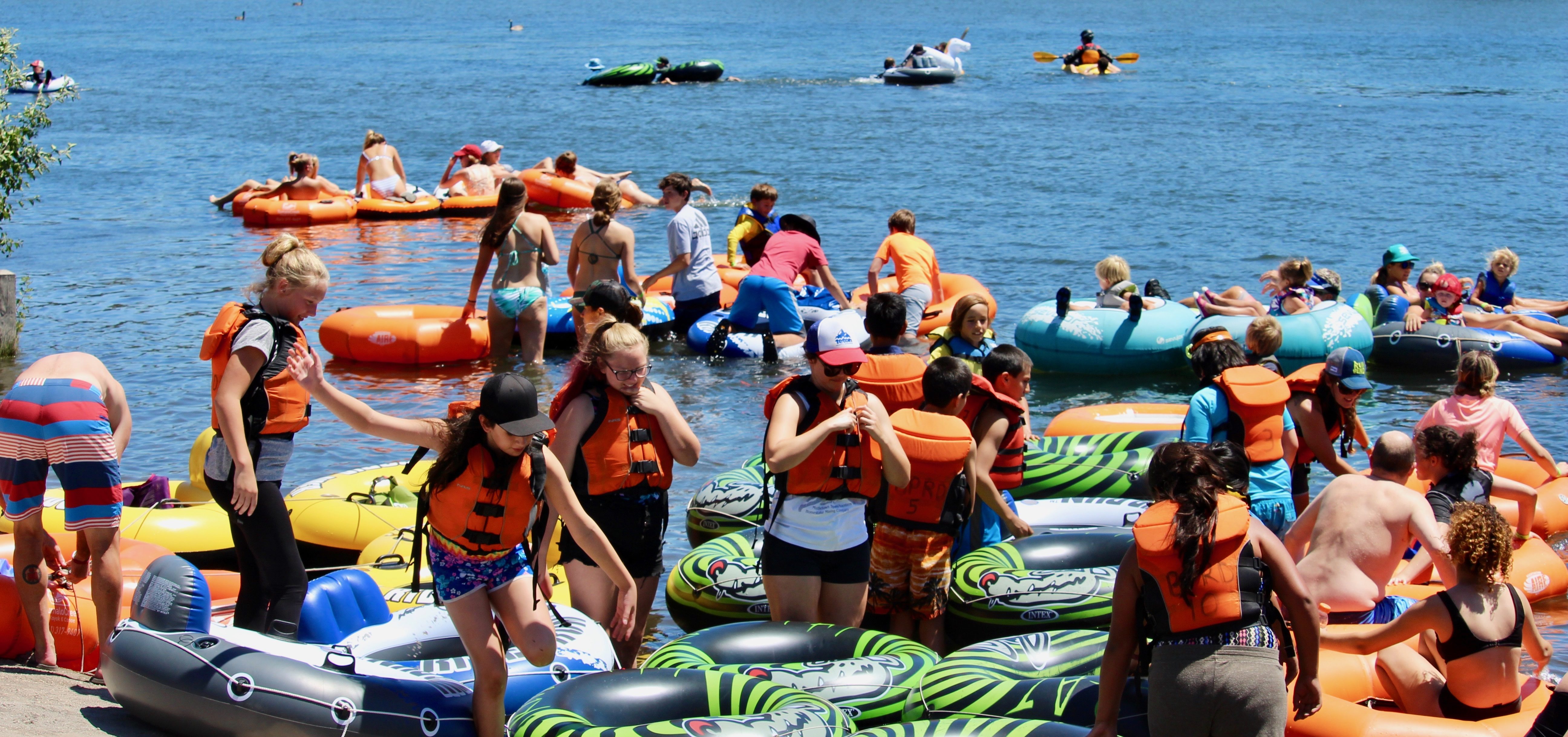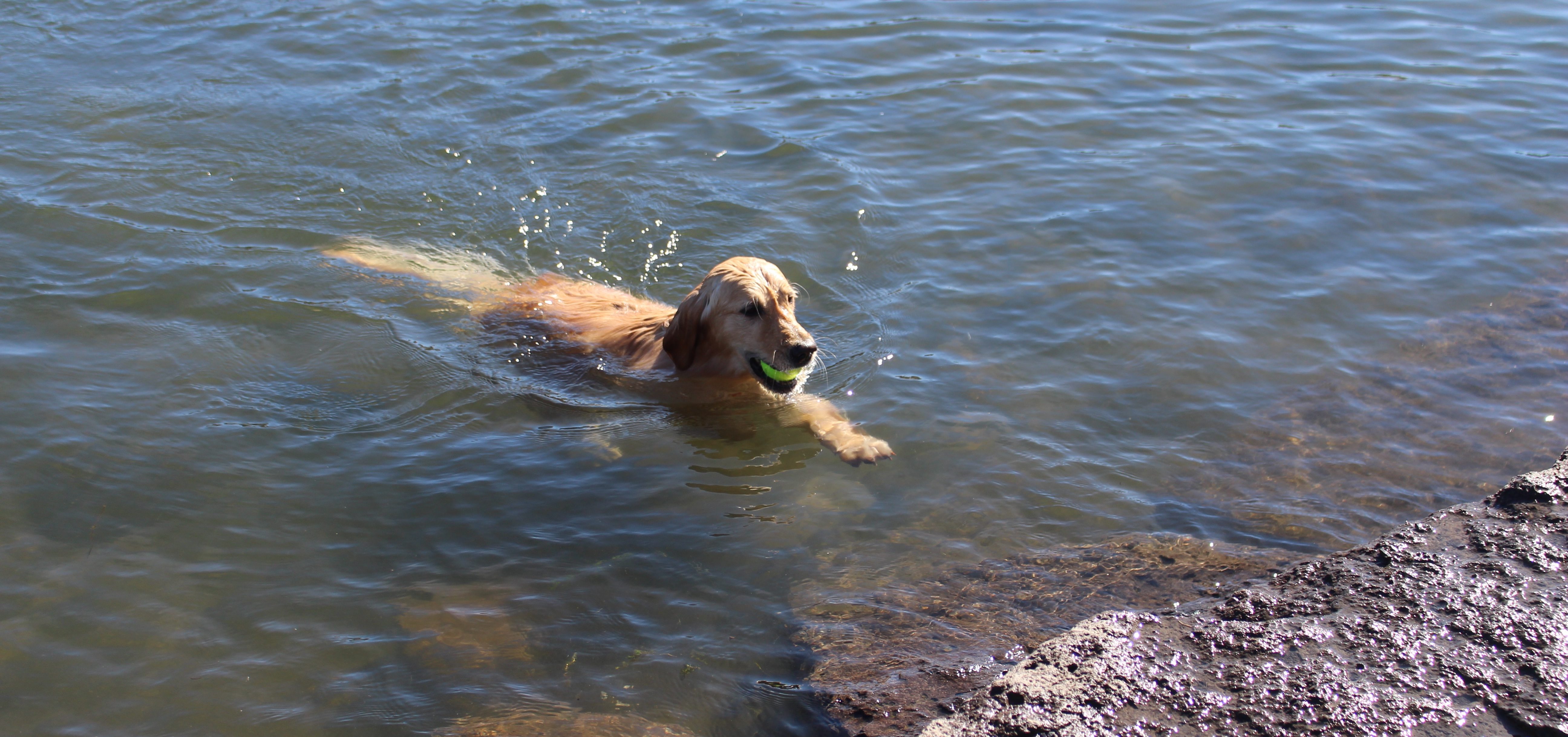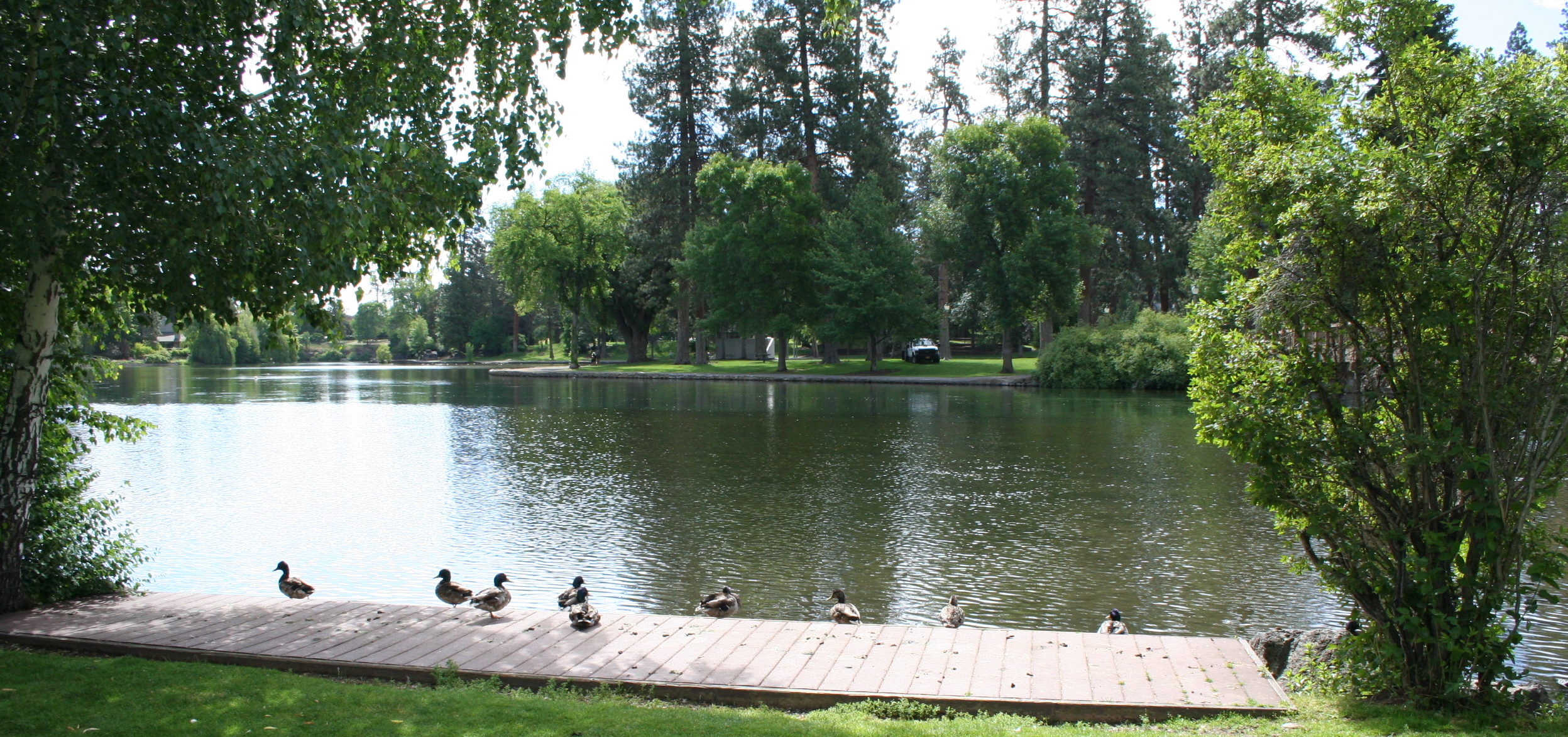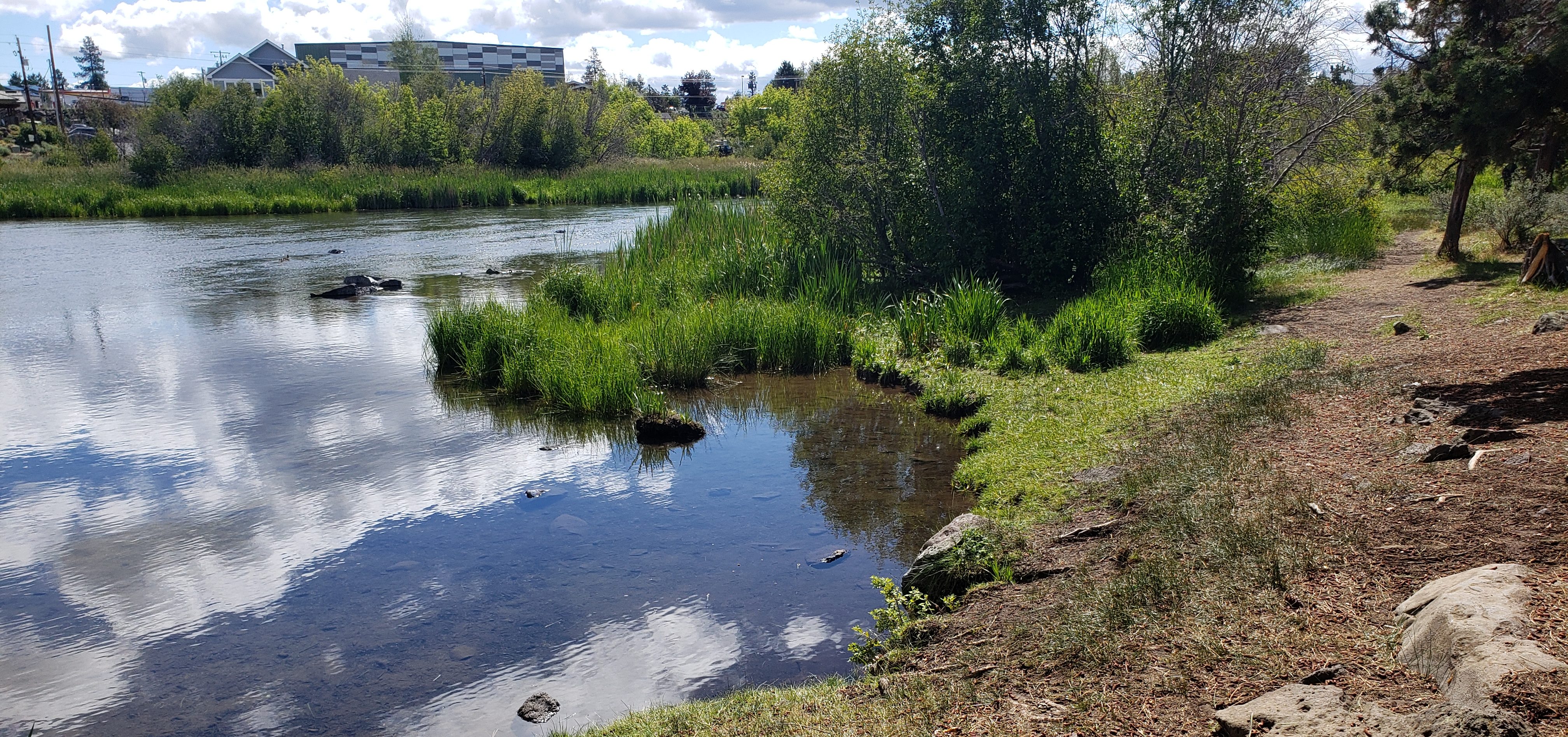 {"autoplay":"true","autoplay_speed":"3000","speed":"300","arrows":"true","dots":"true","rtl":"false"}
Project Phase
PLANNING
DESIGN
PERMITTING
CONSTRUCTION
Project Overview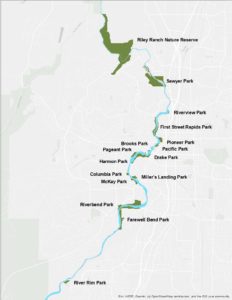 The Bend Park & Recreation District is planning for recreational access and riparian habitat restoration at parks along the Deschutes River.  River use has grown in popularity in recent years. Bend's last sawmill closed 26 years ago. River recreation in Bend city limits became legal only 15 years ago.
Today, park district residents own 16 parks along the Deschutes River, which include numerous access points to facilitate play in the water. Over 250,000 people floated through the Bend Whitewater Park last summer. However, in a recent survey, residents indicated that access to the river is still a top need.
All this use has the potential to cause impacts such as riparian area trampling and bank erosion.  Staff has completed an inventory and assessment of riverbank conditions on BPRD-owned property. This assessment summarized conditions and identified opportunities for restoration and improved river access. Staff also studied recreational use at its 16 river parks. Staff found that in addition to the 25 designated access points, users have created 80 additional access points. In order to reverse the trend of damaged vegetation and erosion, the district will take a look at improving and consolidating access for these areas.
The Deschutes River Access and Habitat Restoration Plan will involve the community to understand what types of access is desired, where recreational access and habitat restoration should occur, and which locations are priorities, given limited funding.
16 parks along the Deschutes River
$25,000
Property Tax
Ongoing
BPRD received a grant for technical assistance from the National Park Service, Rivers and Trails Conservation Assistance program (NPS-RTCA) for the completion of the plan. Together with NPS-RTCA, the district planning team is meeting with representatives from recreational and environmental organizations and agencies to seek their input.
In addition, community members will be invited to provide input through surveys, open houses, community events and district board meetings. Public input opportunities will be posted here on the website as dates are confirmed, as well as communicated through email and social media. The district welcomes and encourages comments from community members throughout the project.
Timeline:
The timeline will be updated as public events are scheduled. The full timeline can be found here: Project Timeline
December 17, 2019 BPRD Board Meeting – project kickoff
February 10-28 Community Survey
Between March and November 2020 – project list development
Between December 2020 and June 2021 – project prioritization, draft and final plan development
Board meetings

Summer 2020 – project update
Fall 2020 – project priorities
Spring 2021 – draft plan
Summer 2021 – final plan

Plan completion – July 2021
Next Steps:
River access and habitat restoration projects will be planned, budgeted and implemented over approximately ten years following plan adoption. Projects related to access and habitat improvements are already underway at Riverbend South Park and Drake Park. These projects are examples of the types of treatments that may occur at other parks along the Deschutes River as a result of the river access and habitat restoration plan. Treatments may include planting and fencing areas to improve habitat, and improving access points to reduce or eliminate erosion.
Why is the plan needed?
The 16 parks along the Deschutes River are some of the most beloved and frequently visited district properties. The popularity of river use has resulted in impacts such as trampled vegetation, user-created access paths and erosion along the riverbank. Population and tourism growth are expected to add more use in the future. In anticipation, the district is taking a proactive approach to identify optimized river access and habitat restoration projects in a plan. The plan will document existing conditions, community desires, and prioritize access and restoration projects.

How can community members learn more/provide feedback/ask questions?
Community input is an integral part of the plan development process. There will be opportunities to participate in shaping the plan including community surveys, events, open houses and board meetings. As dates for these opportunities are scheduled, they will be communicated on this project webpage and via the district's social media as well as emails to community members who have signed up to receive updates.
To sign up for direct email notices or to ask questions please contact:
Sarah Bodo
Park Planner
541-706-6118
sarahb@bendparksandrec.org
Will existing access points be removed as part of this project?
The 16 river parks include 25 designated access points and over 94 user-created access points. Collectively there are more than 100 access points along an eight-mile stretch of Deschutes River frontage owned by BPRD. As part of this project, the district will evaluate the existing access points and identify opportunities to improve and consolidate access points. As such, there is the potential for closure of some existing access points.

How long will it take to develop the plan?
District staff expect the plan will be developed in approximately 18 months, beginning in January 2020, with anticipated BPRD board adoption in June 2021.

Are the Drake Park Project and Riverbend South Restoration Project part of this project?
No, these are separate projects that are not directly associated with the development of the plan. These projects are within the defined geographic area of the plan, so they will be taken into consideration when developing and prioritizing projects for the plan.
Are Mirror Pond and the South UGB Bridge part of this project?
No, Mirror Pond sedimentation removal or fish passage at the Pacific Corp dam site will not be addressed as a part of this plan. The south UGB bridge project is no longer planned for implementation and it is not included in the 5-year Capital Improvement Plan.
What projects will occur as a result of the plan?
The plan will identify and prioritize future projects. The district anticipates these projects will be constructed over a 10-year time horizon. Funding for the projects will likely be a combination of district general funds and grants.
Stay up to date and sign up for project updates: