Public invited to Feb. 22 meeting about Alpenglow Community Park design
February 15, 2018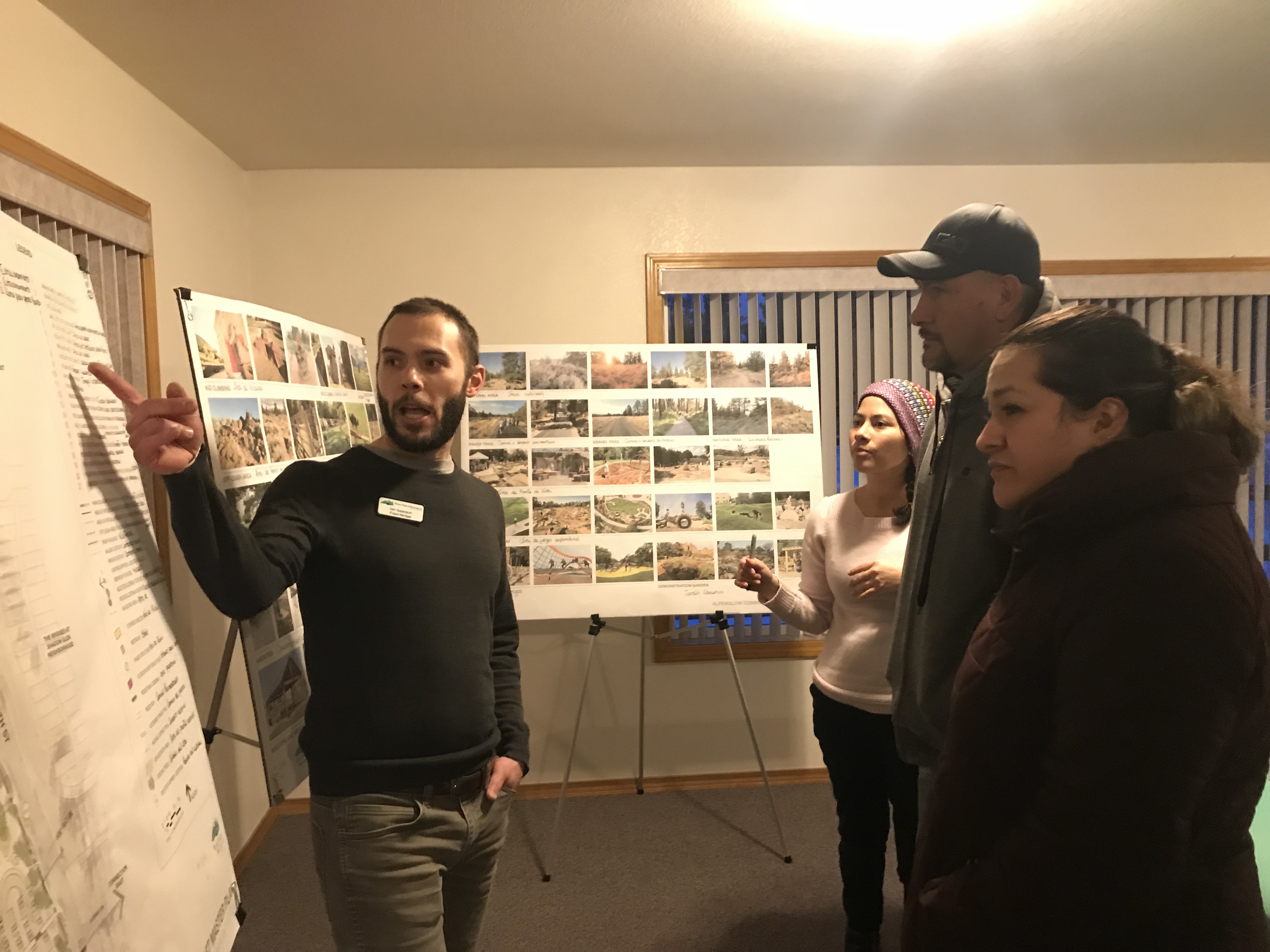 Bend, Ore. – (Feb. 15, 2018) — Bend's newest community park – Alpenglow Park – has a conceptual master plan option  that Bend Park and Recreation District will share on Feb. 22.
Alpenglow Community Park is a 37-acre parcel is on the west side of 15th Street and south of Golden Gate Place/future Murphy Road alignment.
At a public open house on Thursday, Feb. 22, from 5:30 p.m. to 7:30 p.m. at Bend Senior Center, 1600 SW Reed Market Rd., the District will share one design that represents input received in recent weeks via a January meeting and online comments. The event is a drop-in opportunity as time allows to view the design, ask questions and provide input.  There will not be a formal presentation.
Proposed amenities at Alpenglow Park include natural space, viewpoints, trails, an off-leash dog area, climbing and bouldering areas for all ages, and a splashpad among other features.
Alpenglow Community Park will be adjacent to the Bend-La Pine School proposed middle and high school; therefore, there are opportunities to coordinate designs and planning efforts as both organizations plan the respective sites.
For more information about Alpenglow Community Park, visit  bendparksandrec.org/alpenglow.
Construction is scheduled to begin in winter 2019.
###