River access and habitat plan discussed with board of directors
October 21, 2020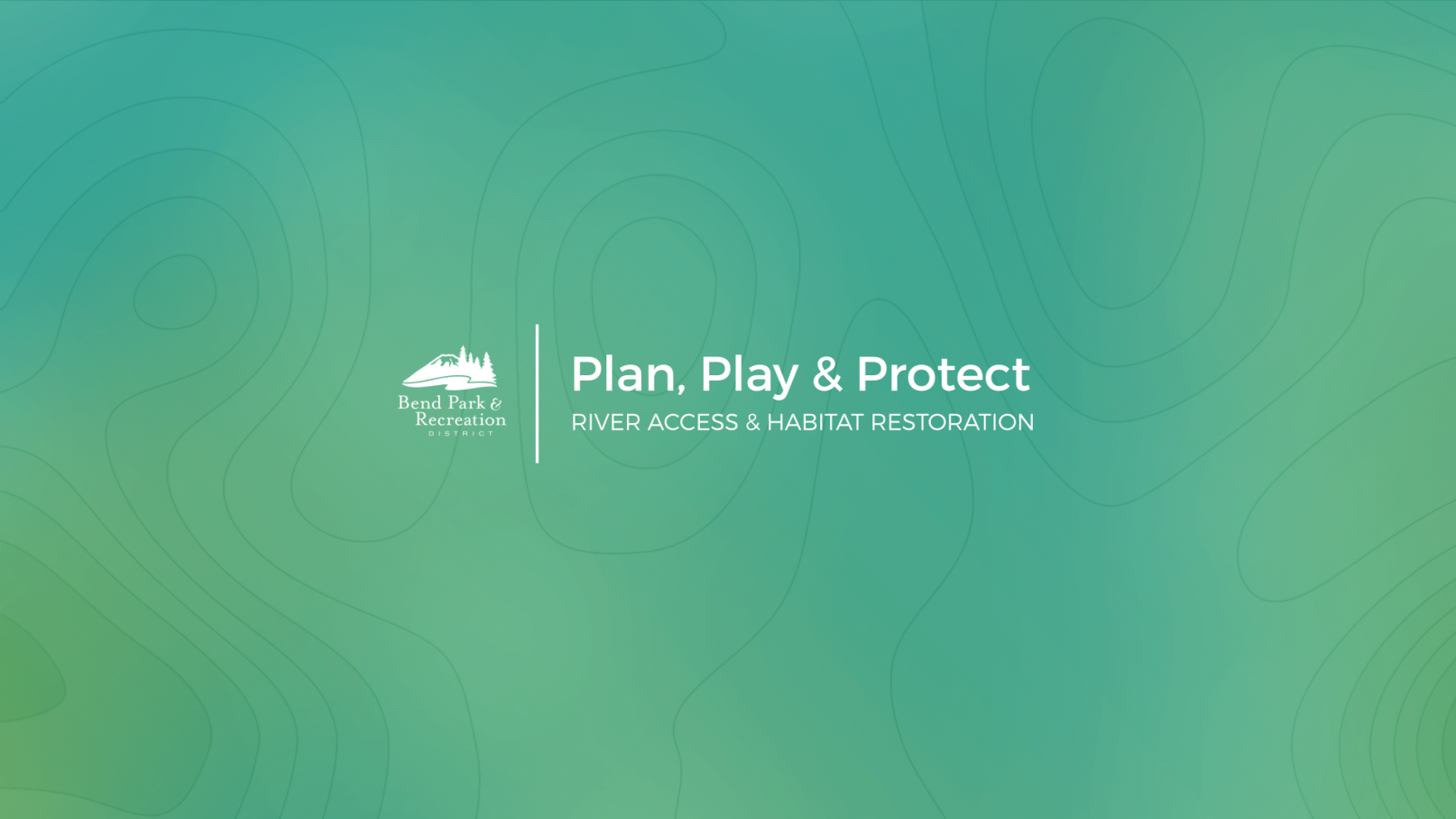 The Bend Park and Recreation District Board of Directors heard an update on a project aimed to restore river habitat and manage access along 11 miles of the Deschutes River. The video is available here.
The River Access and Habitat Restoration plan will document existing conditions, community desires, and prioritize access and restoration projects. The plan will also help address the expressed community desire for additional areas to access the river, as well as ecological impact of increased river recreation popularity.
Since staff last updated the board in December 2019, a focus group was created including representatives of 14 organizations from natural resource agencies, business, higher education, environmental organizations, the City of Bend, universal access organizations and recreational organizations. Staff has hosted six focus group meetings (out of an anticipated total of eight) to gather input on potential projects at 14 river parks.
A community survey was completed in February with a total of 712 responses. Of these responses, 20 were completed in Spanish, with some Spanish speakers and people identifying as Latinx indicating that they completed the survey in English. Some key take-aways from the community survey include:
Top three activities: (1) trail walking, running or biking; (2) paddling; (3) floating

Note that for the Spanish survey: sitting or standing on the river bank replaces paddling as a top 3 activity.

Most used parks for top three activities: Farewell Bend, Riverbend, and Drake
Satisfaction with river access: 84% neutral or satisfied, 16% dissatisfied
There were six top concerns for river parks (each with 40-50% of respondents identifying them as a concern): bank erosion, number of people, litter, vegetation being trampled, parking availability, behavior of people.

Note that for Spanish survey: lack of trash cans was a top concern. The number of people was a low concern.

86% of respondents feel that improving wildlife habitat along the Deschutes River is somewhat or very important.
One topic of continued discussion in focus group meetings is off-leash dog water access. On one hand, the community has expressed a desire for off-leash dog areas with water access, and on the other hand, dog access, like human access has the potential to negatively impact riparian habitat and wildlife. Staff is currently developing evaluation criteria to analyze possible off-leash dog water access opportunities.
The board and members of the public (including interested organizations) will have the opportunity to provide feedback on these potential dog off-leash water access projects prior to development of a draft plan. Feedback from the board and community will again be solicited during the draft plan review process. The plan is expected to be completed and adopted by fall 2021.
The Nov. 3 board meeting is canceled. The next board meeting is Nov. 17.