Rockridge Park opens; celebration scheduled for Oct. 14
October 5, 2017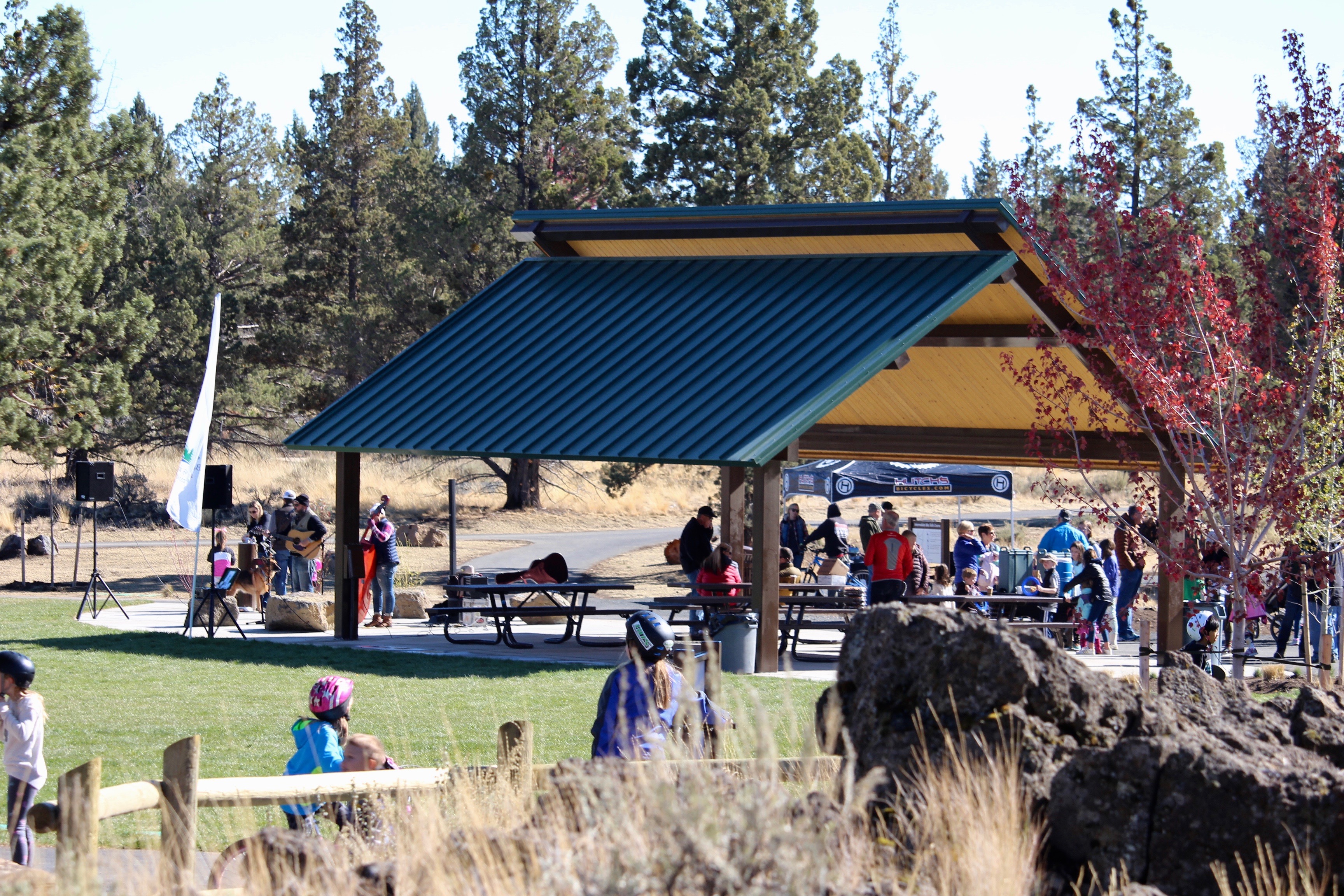 A new 36-acre park is open in Northeast Bend next to Lava Ridge Elementary School and Skyview Middle School. A community celebration is scheduled for Rockridge Park on Saturday, Oct. 14, from 1-3 p.m.
Rockridge Park features include a lunar-scape skatepark, nine-hole disc golf course, beginner and intermediate bike skills course, paved and unpaved paths and a nature play area. The park design retained more than 60 percent of original terrain as natural space with a variety of wildflowers, juniper trees, native shrubs and grasses.
Spanning over a mile, the beginner and intermediate bike skills courses feature dirt trails with obstacles – also known to cyclists as log skinnies, corduroy, boardwalk and armored trail features.
The nature play area features a Juniper "log forest" where park users can navigate smoothed and repurposed trees, which were harvested from local Bend parks. Children can also create their own natural adventures on log steppers, boulder scrambles and a downed climbing tree.
The park also has a small playground, a large picnic shelter, picnic tables, drinking fountains, seasonal restrooms and on- and off-street parking.
"Rockridge Park has a great range of activities for park users," said Michelle Healy, planning and park services director. "When we think about a park that has something for everyone from little ones to adults, this park is a great example. And it's exciting to open it in an area of Bend that has grown quickly and has several neighborhoods in close proximity to the park."
The $3.6 million project was funded with system development charges that enable Bend Park & Recreation District to expand park spaces as the community grows.
An opening celebration is scheduled from 1 p.m. to 3 p.m. on Saturday, Oct. 14, at the park. Music, refreshments, demonstrations at the skatepark, disc golf and bike skills courses, and other activities are planned to welcome neighbors and community members. More information on the Facebook event page.