Heavy Website Traffic: Dec. 5 – 7
During peak times, a Virtual Waiting Room will be in place on the registration website.
Please be patient and wait for your turn.
For program registration, please read:
"Tips for Registering on Opening Days"
School-based programs and sports cancellations
January 12, 2017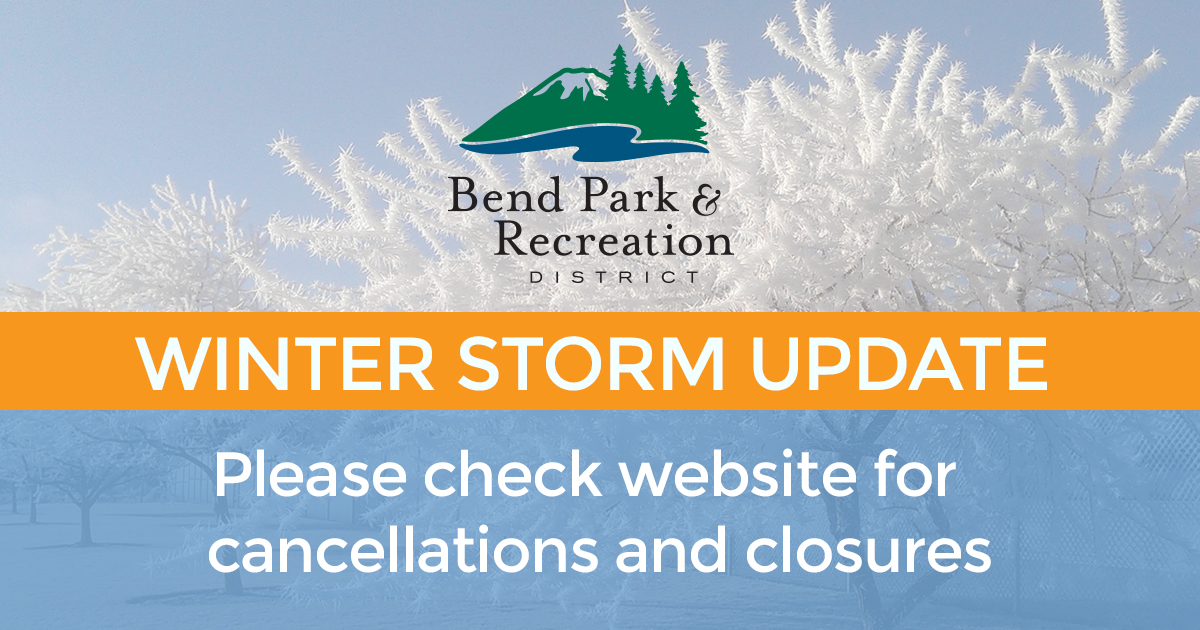 Due to the winter storm and recent roof collapse at Highland Elementary School, Bend-La Pine Schools has closed all schools from today, Thursday, January 12 through Monday, January 16.
Therefore, all Bend Park and Recreation District programs held at Bend schools are cancelled for today, Thursday, January 12 through Monday, January 16.
Cancelled programs include KIDS INC, RecZone, sports activities and youth activities.
In addition, BPRD school-based programs scheduled for Tuesday, January 17 through Friday, January 20 are currently pending cancellation.
Program registrants are being contacted directly about the cancellations and are advised to look for further updates for next week's programs.
Juniper Swim & Fitness Center, The Pavilion, The Art Station and the Bend Senior Center, the District's recreation facilities, are all operating normal hours but may have limited activities. Patrons are encouraged to check facility class schedules prior to leaving to attend a class.
For further updates and cancellations, please regularly check the District's website at www.bendparksandrec.org.