Bend Park and Recreation District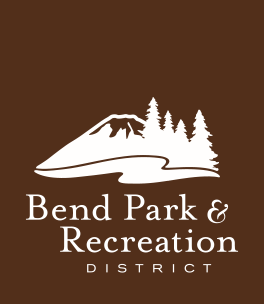 Playbook

Calendar

News

Jobs

Volunteer

Shevlin Park and Phil's Trail prescribed fires to be coordinated

April 5, 2018

A 94-acre prescribed fire will be scheduled for Shevlin Park in spring 2018 in conjunction with a prescribed fire on the Deschutes National Forest near Phil's Trailhead on the same day.

Bend Park and Recreation District is working closely with the U.S. Forest Service on the exact timing of the prescribed fires this spring. Currently, tentative plans call for a one- or two-day prescribed fire between April 9 and June 5. These dates are subject to weather conditions and final preparations for the sites.

To maintain and restore forest health and reduce the potential negative effects of a severe wildfire in Shevlin Park, Bend Park and Recreation District is utilizing prescribed fire as part of its vegetation management plan for the park.

The prescribed fire area is located in the recently expanded area of Shevlin Park near the Tree Farm development.  This is on the east (Bend) side of Tumalo Creek.

Signage is in place to inform park visitors about the upcoming fire and impact to park users. When a burn day is selected, staff will also be on-site at key trailheads to alert anyone about the fire and areas to be avoided. On the day of the prescribed fire, Shevlin Park will be closed.

The Deschutes National Forest will lead the burn with support and assistance from the District's Natural Resources team.

The prescribed fire should be completed in a day or two. Once it is safe to reopen the park, signage will be removed and areas will be available for recreation.

The public is encouraged to close their windows at night and if smoke is on the roadway, turn on headlights and slow down while traveling through smoky areas. While significant preventive measures are taken, many factors influence a person's susceptibility to smoke, including severity and duration of smoke exposure and a person's health. If individuals feel impacted by smoke, they should avoid outdoor physical exertion and remain indoors. If people experience serious health impacts from the smoke, they should contact their doctor.

For more information about smoke and health, visit the Oregon Health Authority recommendations, http://www.oregon.gov/oha/PH/Preparedness/Prepare/Pages/PrepareForWildfire.aspx#health

Fuels specialists will follow policies outlined in the Oregon Department of Forestry smoke management plan, which governs prescribed fires (including pile burning), and attempts to minimize impacts to visibility and public health.

Most smoke should move out of the area within a day or two.

Firefighters will monitor the area for several days following the burn.

For more information, visit www.bendparksandrec.org/about/maintenance/fire-management/.