Staff give Board of Directors updates about school program, Drake Park bank and trail project
September 4, 2020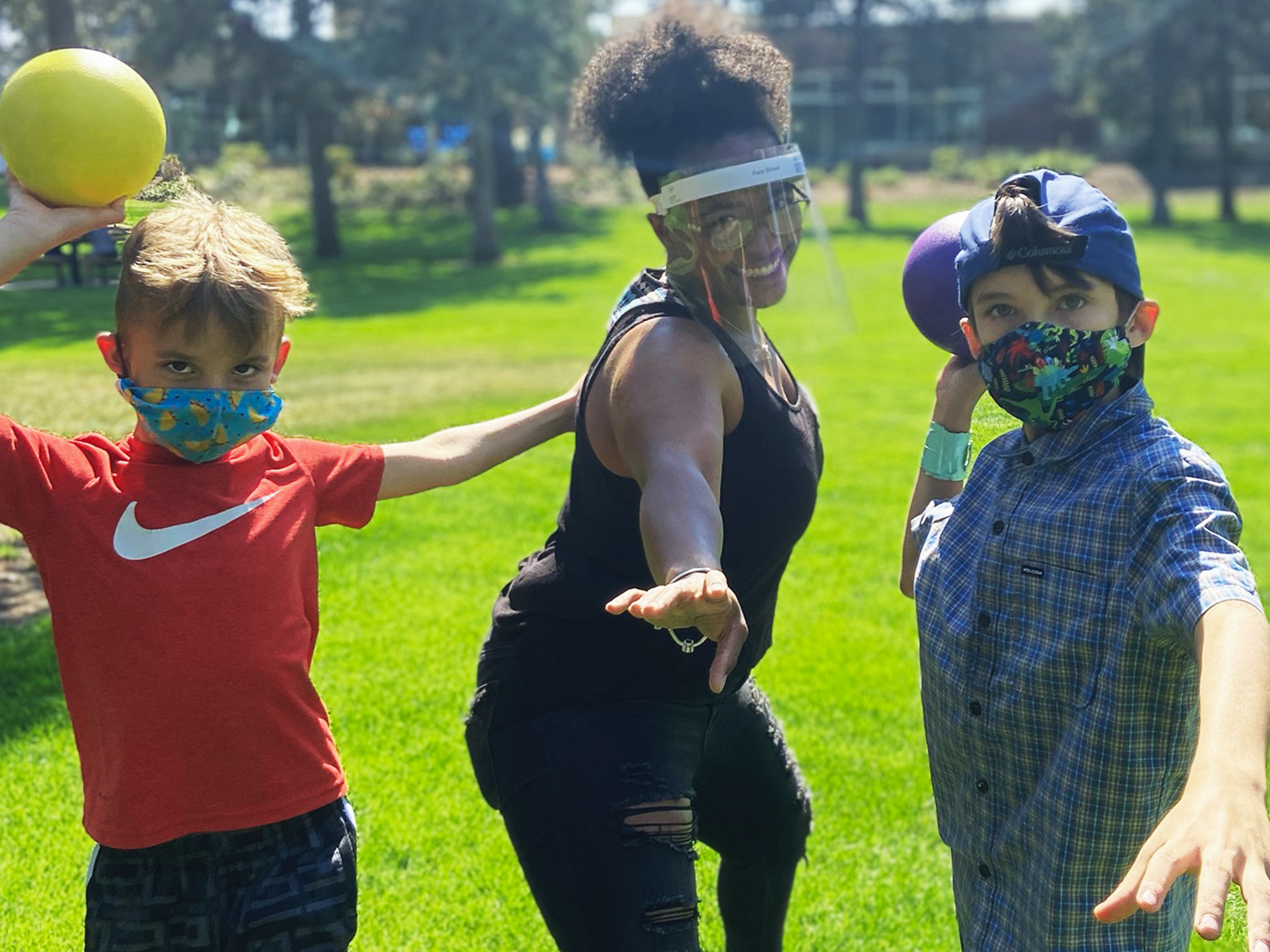 At the Sept. 1 Board of Directors meeting (video here), staff provided updates on an all-day child care program when schools begin virtually and a bank and trail project at Drake Park.
The district has partnered with the BLP Schools to provide an all-day youth enrichment program to support working families during the Comprehensive Distanced Learning period during the 2020-21 school year. Operation Recreation "Team Up" aims to provide a supervision solution for working families who do not have a safe and secure alternative arrangement for their first-to-fifth-grade child or children when school begins virtually. Bend-La Pine Schools staff will assist BPRD staff to support distanced learning by helping kids manage their online instructional schedule and encouraging follow through on assignments and making sure kids can connect with their teachers. For more information, visit https://www.bendparksandrec.org/activities/childcare/. The "Team Up" program begins Wednesday, Sept. 16.
The board also received a staff update on a bank and trail project at Drake Park.
In June of this year the district was awarded a Land and Water Conservation Fund (LWCF) grant by Oregon State Parks for $749,770.00. This grant will help fund a major portion of the property tax funded components of the project. The grant is scheduled for review by the National Parks Service this winter, with an anticipated notice to proceed (NTP) this coming spring. Staff is currently working with State Parks to expedite this process in hopes of having the NTP late this fall.
Staff remains hopeful that the permitting required, grant confirmation and the remaining easements needed can be completed this fall, allowing for construction to start this coming late fall or early winter. If not, the project may need to be delayed until the fall of 2021, as work within this reach of river would be difficult during the summer recreation season.
The next board meeting is Sept. 15.