Summary of April 19 Board of Directors meeting
April 20, 2022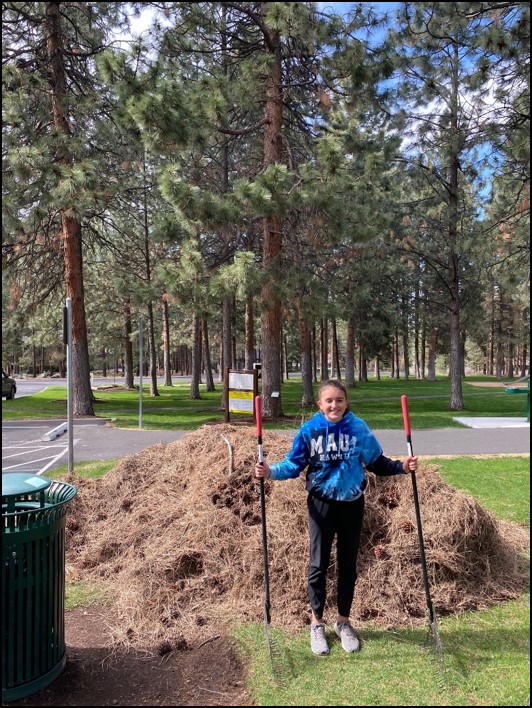 The BPRD board of directors met virtually on Zoom on April 19 for a work session. A recording of the meeting is available. Due to illness, the in-person meeting was transitioned to a zoom-only format. Public and media understanding is appreciated.
Each April marks volunteer appreciation month, and Kim Johnson, community engagement supervisor, shared a summary of volunteer service and engagement. BPRD offers volunteer opportunities to engage and support programs, events, facilities and projects. In 2021, 952 volunteers provided more than 28,450 hours of service, including clean-up projects, hosts at natural areas and parks, junior lifeguards and swim instructors, and as youth sports coaches. Volunteer service equates to more than 13 full-time staff members with equivalent hours contributed. More information about volunteer opportunities are on the website.
Also, board members received a staff update on the community sponsored projects program. BPRD developed a process in 2016 to address community requests for amenities. In the six years since it was established, 98 requests have been received and 10 have resulted in projects, including: alterations to the Hollinshead Park community garden; kayak slalom courses in two river parks; an expanded small dog park area and sand volleyball courts at Pine Nursery Park; hitting walls at the tennis courts at Summit and Sylvan parks; and a cyclocross track under construction at Big Sky Park. Additionally, Skyline Park has Nordic ski grooming and a trial disc golf course added in 2021. Learn more about community sponsored project process.
Finally, a Transportation and Mobility Report draft was shared as follow-up to a board request for information about how BPRD determines when, and how much parking to construct with park, trail and facility projects. The report covers several parking demand management and parking supply strategies. The discussion focused on the findings and potential next steps for consideration. The draft report starts on page 24 of the meeting agenda packet.
The next board meeting is May 3.