Summary of Aug. 3 Board of Directors meeting
August 4, 2021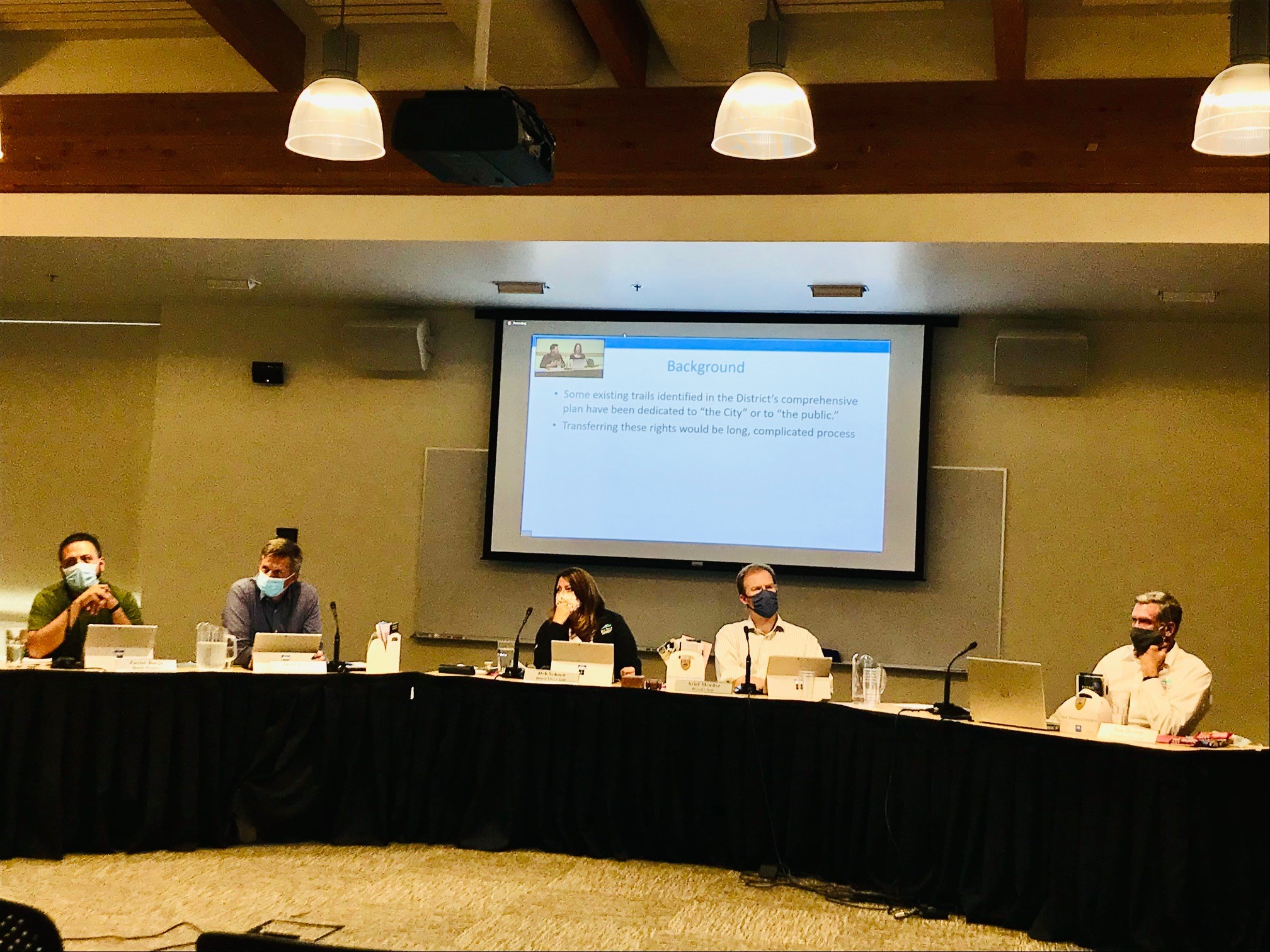 The BPRD Board of Directors returned to its first in-person meeting on Aug. 3 while also facilitating a zoom meeting for remote members of the public to participate if they choose. A video recording of the meeting is available here.
In business actions, Bend's newest neighborhood park was officially kicked off with a contract deal. Northpointe Park is a 2.68-acre park north of Cooley Road and is an identified search area in the comprehensive plan. The board of directors authorized the executive director to award the construction contract to the low and best bidder, Deschutes Construction Corp. Construction of the park is expected through the coming winter with the park opening late spring 2022.
The board also authorized the executive director to finalize and execute an agreement for Trail Maintenance and Coordinated Planning with the city of Bend. As Bend's urban trail system has grown and become more complex, the need for a more detailed agreement that clearly defines which trails BPRD and the City are responsible for has become more urgent, according to presenters BPRD Trail Planner Henry Stroud and City of Bend Assistant Engineer Janet Hruby. The new agreement covers the maintenance of existing trails, and establishes clear processes for determining maintenance responsibilities and right of way dedication requirements for future trails developed by others.
In work session, staff provided an update on the River Access and Habitat Restoration Plan. The draft plan was shared with the public on July 21, and the planning team is seeking comment on the draft plan through August 20. The project team anticipates that the plan will be completed in Fall of 2021.
Finally, staff provided a report about the Park Stewardship program. The primary goal of the Park Stewardship Division is to provide a positive presence in the district's parks and trails, while addressing rule enforcement and providing information and outreach to park patrons. The Park Stewardship division consists of one fulltime manager, two fulltime park stewards, and two seasonal stewards (six months during the summer).
The next board meeting is Aug. 17.