Summary of Feb. 16 Board of Directors meeting
February 17, 2021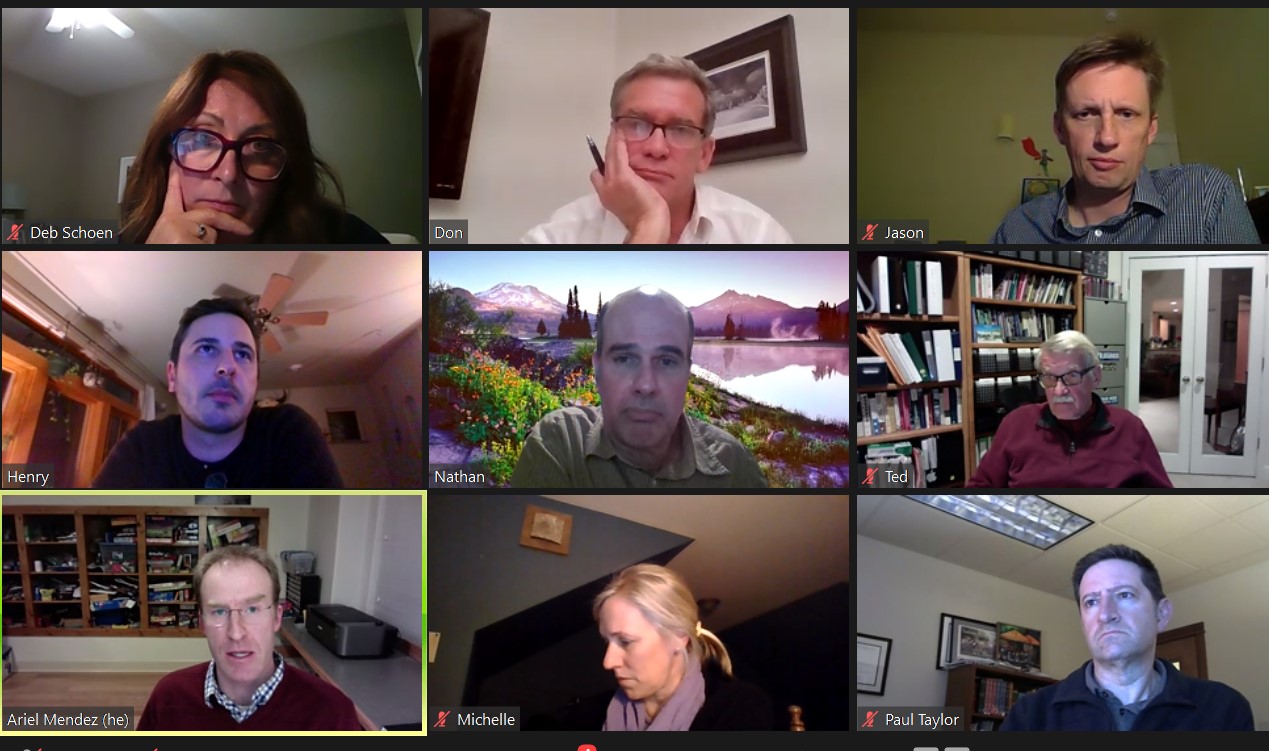 At the Feb. 16 meeting, the BPRD board of directors approved a purchase agreement to acquire property for a 3.5-acre park site and agreed to annex a 100-acre property into the district. The meeting recording is here.
The district has been actively pursuing park properties in order to meet the 2018 Comprehensive Plan goal of providing 7.85 acres of parkland/1,000 residents and to have a park located within one‐half mile of most homes within the district. The property acquired is intended to serve planned residential development within a recent urban growth boundary expansion area and the Westside Transect Zone.  Staff has negotiated the sale of an approximately 3.51‐acre parcel in the Shevlin West neighborhood development, a planned 116 lot subdivision being developed by Empire Shevlin LLC. The proposed park parcel is located immediately adjacent to an 8.2‐acre open space property recently acquired by the district and will have direct trail access to Shevlin Park.
The newly annexed 100-acre property is in close proximity to existing and future parks and trails, including the Deschutes River Trail and Riley Ranch Nature Reserve.  The landowner is required to have a signed annexation agreement with the district in order to receive approval by the county for a 10‐lot subdivision of the property.
In work session, staff provided an update on recreation operations and current levels of service.
When Deschutes County moved from "Extreme Risk" to "High Risk" in the state's framework matrix, it permitted reopening at Juniper Swim & Fitness Center, expanded capacity limits at The Pavilion, and limited indoor sports programs to resume. In addition, outdoor sports are gearing up for spring and Art Station is accepting registration for upcoming classes. The Larkspur Community Center, Home of the Bend Senior Center, may open as early as April 1 if Deschutes County continues to maintain or progress to less-restrictive levels in the statewide framework.
Providing park and recreation facilities to meet the demand of future population growth is one of the most important goals of the district's comprehensive plan. The plan includes level of service targets for acres of parkland and miles of trail per every 1,000 residents. Current levels of service are: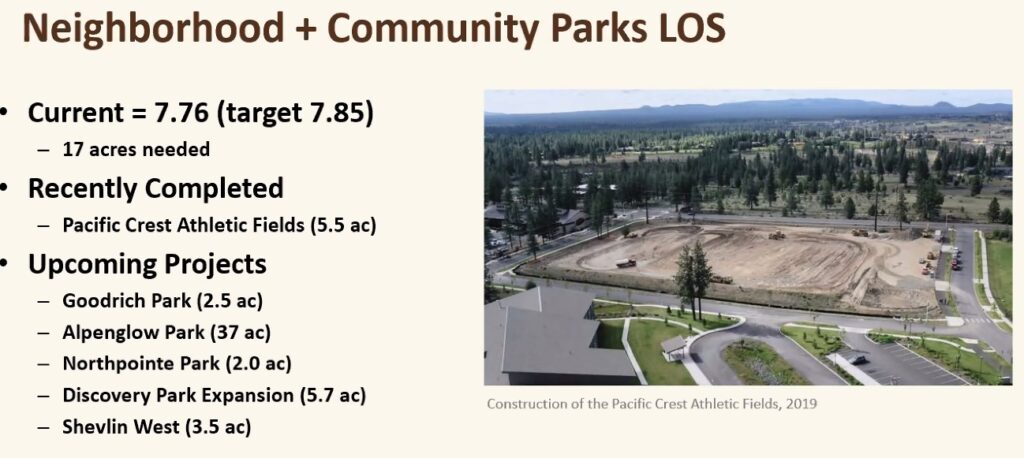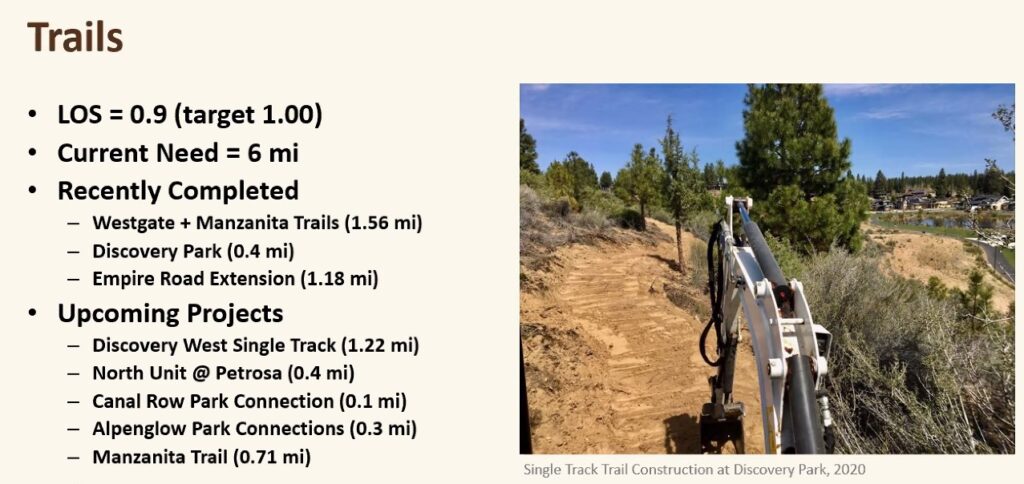 Additionally, the district includes a second level of service target of a ½ mile walking distance from most homes to a neighborhood or community park. The district completes a "walkshed" analysis to ensure an equitable distribution of close to home park and recreation opportunities for residents throughout Bend.
Using new mapping tools, district staff reported that 49% of residents live within a park walkshed, excluding commercial areas, and 36% of residents live within a trail walkshed. Working closely with Collective Impact Bend and the "Equity Mapping" project, staff aims to further explore demographic details to better understand who is being served and where priority, collaboration and partnerships are needed.
The March 2 board meeting is canceled; therefore, the next board meeting is March 16.