Summary of Jan. 18 board of directors meeting
January 19, 2022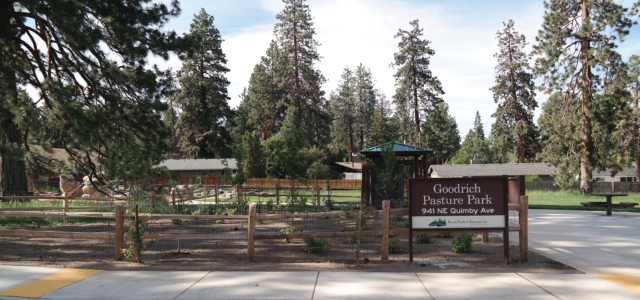 At the Jan. 18 board of directors meeting, the diversity, equity and inclusion assessment report was accepted, and staff provided an update on levels of service. A recording of the meeting is available.
Diversity assessment
In late 2020, BPRD hired Talitha Consults (Talitha) to conduct a diversity, equity and inclusion (DEI) assessment. The district's strategic plan calls for implementation of a DEI program, and Talitha Consults' work will be a first step in this ongoing effort.
Talitha completed their assessment report and delivered it to BPRD, which was accepted by the board of directors. The report (begins on page 13) is the result of a 15-month effort that included a review of BPRD policies, meeting with staff and the board, conducting a community survey with targeted outreach events and analysis and synthesis of all quantitative and qualitative data.
As a next step, BPRD staff will develop a DEI action plan, informed by the consultant's assessment. The plan will include engagement tactics, implementation prioritization and methods for tracking progress. This plan will be shared with staff, the board and the community this spring/summer.
Levels of service status
District staff provided updates on how well we are meeting current level of service targets, the current walkshed analysis, park search and crossing improvement area projects, as well as an overview of the number of comprehensive plan projects that are currently completed, in progress, or not yet started.
With the census population totals, Bend has grown more rapidly than earlier thought. As such, keeping up with community growth has proved challenging, despite several new parks and trails being completed in the past year.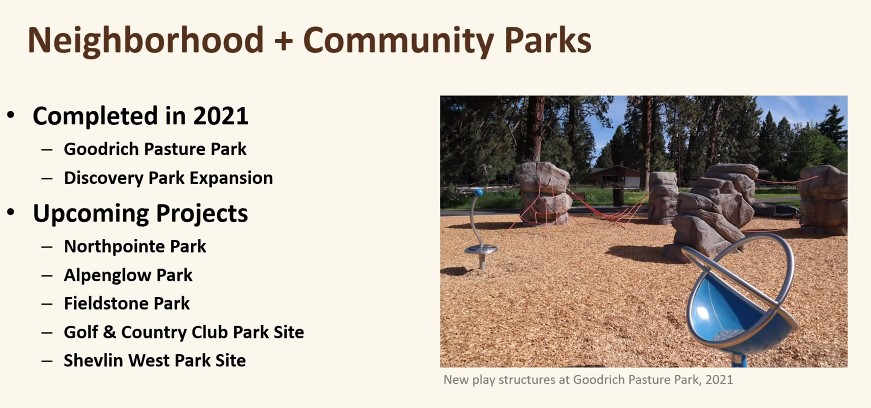 3 ½ years into the comprehensive plan (intended for 10 years), half of the projects are in progress or completed. Staff provides annual progress updates to the board.
To begin the meeting, new staff members were introduced including Sabrina Pinkerton, HR specialist; John Batacan-Wilson, HR specialist; and Kevin Moriarty, natural resources manager.
The next meeting is the annual board workshop on Jan. 31.
###