Marketing Widget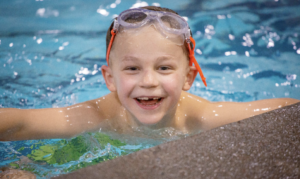 Lap Swim, Family Swim
and Youth Swim Lessons
now available.
Event


October 06
Tuesday, October 06
5:30PM - 7:00PM
Note: The Board Meeting will be held virtually. It will be broadcast on Facebook live. Tune in at: https://www.facebook.com/BendParkandRecreationDistrict/ The […]
More
October 09
Friday, October 09
11:00AM - 2:00PM
Must Be 6 Months or Older. Participants must wear a mask. A mask will be provided for you if you […]
More
Summer is on the way: JSFC pool cover to be removed
May 13, 2019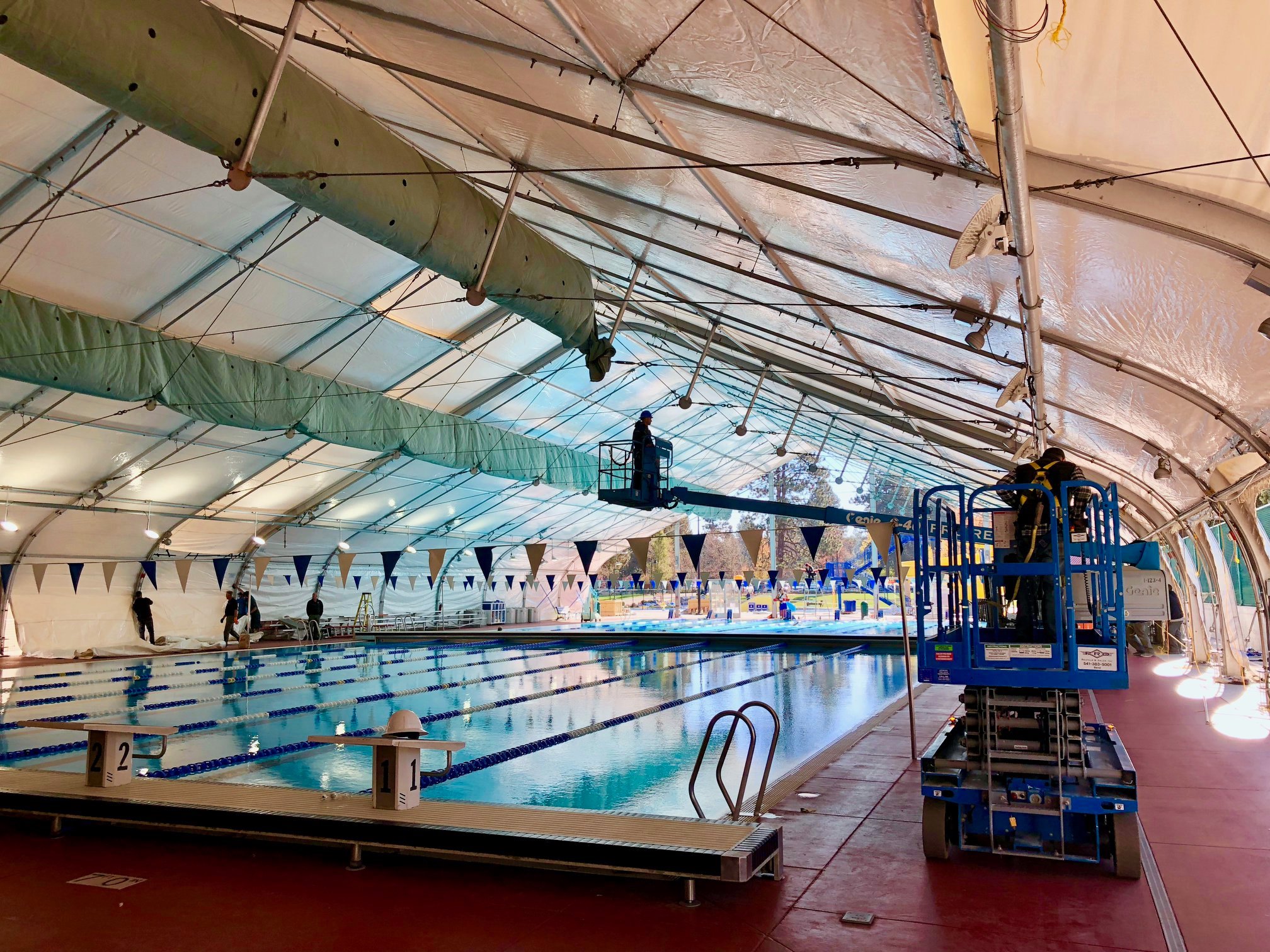 This week's weather forecast is spring-like, but summer is around the corner and the pool cover at Juniper Swim & Fitness Center is coming off.
Bend Park and Recreation District is making the seasonal change to the 50-meter pool beginning today. The work is expected to be completed by the end of the week.
The cover is more than 50,000 sq. ft. of tent material and requires six to eight District employees to complete the task. The cover is annually installed in October and removed in May to allow swimmers to enjoy the summer season fully.
"Removing the pool cover is a lot of work, but it's worth it every summer to see all the smiles in the pool," said Shawn Clark, facilities specialist who has been installing and removing the tent panels since 2000.
Lap swimming schedules may be modified during pool cover removal activities. Visit www.bendparksandrec.org/lapswim for details.
The outdoor activity pool will open, weather permitting, on weekends only starting Saturday, May 25.