The Pavilion Offers Free Open Play Through Spring
May 11, 2016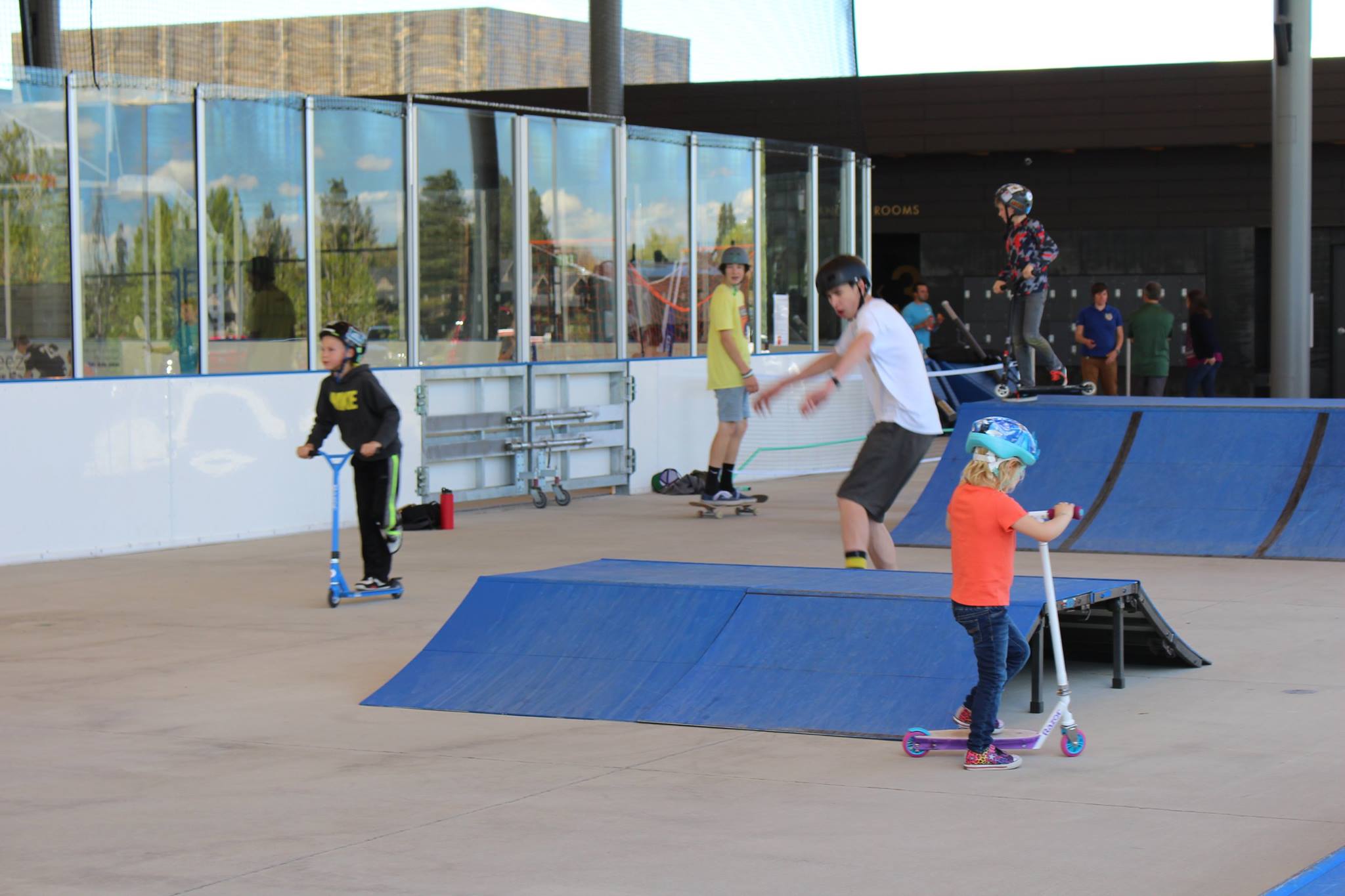 Bend Park & Recreation District is extending free recreation opportunities at The Pavilion through the end of spring. Now through June 18, free Open Play sessions are offered weekdays and Saturdays and feature a variety of court sport opportunities and open space for recreating with family and friends.
"This spring is unique as The Pavilion is not as heavily scheduled with programs as it will be this summer and beyond," said Matt Mercer, Director of Recreation. "It was the first time the facility transitioned from an ice rink to sport courts and there were a number of variables that we needed to carefully plan around. The transition went smoothly and the facility is available for the community to enjoy before summer programs begin."
Open Play includes:
Court sports – basketball, volleyball, pickleball, futsal, indoor soccer and more.
Games – ping pong, cornhole, ladder toss, bocce ball and croquet.
Skatepark features – skateboards, scooters and rollerblades welcome. Helmets required.
Rock wall – coming in June.
Visitors are welcome to drop-in for all Open Play times. There is no fee or need to register.
Along with Open Play, there are fee-based pickleball and badminton programs being held at The Pavilion including Introduction to Pickleball, Drop-In Pickleball and Drop-In Badminton. No registration is required for the drop-in programs.
Schedules and additional information are available at www.bendparksandrec.org or (541) 389-7588. The Pavilion is located in southwest Bend at 1001 SW Bradbury Way, off Simpson Avenue.