The Pavilion to celebrate winter's arrival and the New Year
December 6, 2016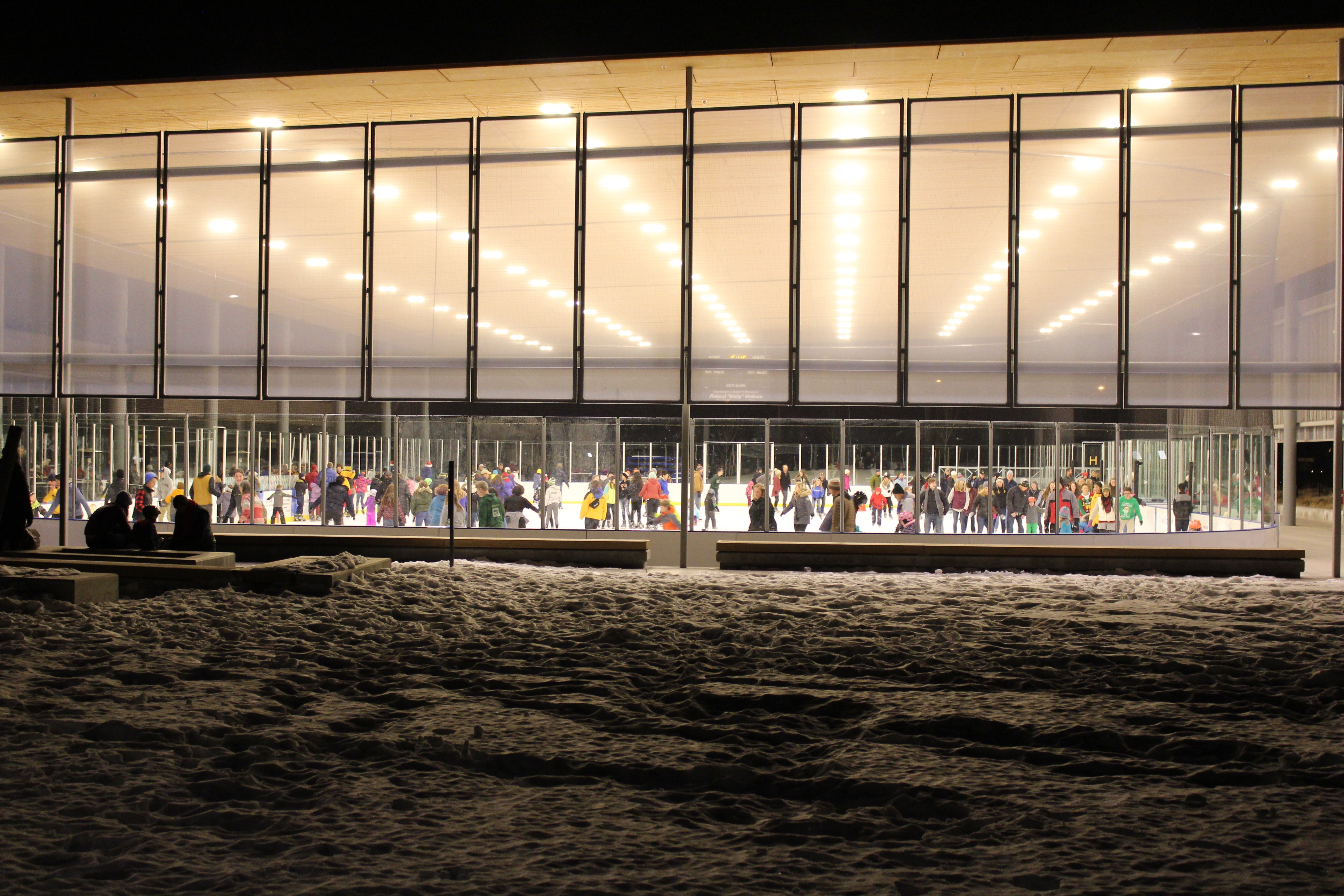 The holidays are getting a bit more festive at The Pavilion with special events on Winter Solstice and New Year's Eve.
Bend Park and Recreation District's ice rink will celebrate the shortest day of the year, Dec. 21, with a Winter Solstice Celebration from 6 p.m. to 9 p.m. With twinkling lights to welcome winter's delights, ice skaters will enjoy treats and a special $6 admission price including skate rental. Lighting is being provided by Holiday Help Christmas Lighting, and snowflake decorations are being created by Kids Inc. participants in after-school programs throughout Bend.
To glow in the New Year, The Pavilion will host a New Year's Eve skating party on Dec. 31. From 6 p.m. to 9 p.m. attendees are encouraged to dress in neon for an evening of ice skating, warming up by the fire, and capturing memories at a special neon glow photo booth. A complimentary glow bracelet or necklace will be provided with admission. Regular open skate admission rates apply.
In addition to the December special events, holiday skate will be offered from Dec. 19 to Dec. 31 with extended open skate sessions, family skate, parent-tot skate and flex skate, which offers opportunities for a variety of activities from freestyle and fitness skating to hosting large school groups.
Schedules are available online at https://www.bendparksandrec.org/the-pavilion/schedules/.
For community members who prefer to watch others on the ice, there are spectator opportunities during adult hockey games on Monday-Thursday evenings or adult curling on Sunday late afternoons and evenings now through Dec. 18.
A second session of ice skating and sports programs, offered from January to April, will open for registration beginning on Dec. 12.