Bend Park and Recreation District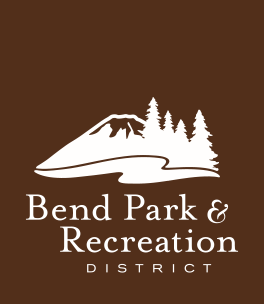 Playbook

Calendar

News

Jobs

Volunteer

Two fall park projects approved by board of directors

September 4, 2019

Bend Park and Recreation District's board of directors approved contracts for two park projects set to occur this fall at the public meeting on Sept. 3. Juniper Park will get improvements and new amenities, and a permanent restroom will be added to Rockridge Park.

At Juniper Park, improvements include a new restroom to be accesses from the park and the seasonal activity pool deck, an expanded and relocated playground, and additional parking. An earlier phase of construction was already completed with parking and access upgrades in the north and south parking lots last fall.

Rockridge Park was developed in 2016/2017 when it was not within the city limits and therefore could not be connected to the city's sewer system. The park has since been annexed into the city and the district and BPRD can now construct a permanent restroom.

In the work session, Bend FC Timbers representatives celebrated the groundbreaking of two synthetic turf fields with lights that are being constructed at Pine Nursery Park. The project is part of a partnership agreement with the park district. Bend FC Timbers' 28 club teams and more than 3,200 competitive and recreational soccer players will soon have a place to call home when the project is scheduled to be completed near the end of the year. There were more than a dozen staff and supporters of Bend FC Timbers in attendance at the meeting.

The district and FC Timbers partnered in 2012. The district funded infrastructure improvements, including off-site road improvements to Yeoman Road and Purcell Boulevard, a second entry off of Yeoman Road, parking lots and community park restrooms in 2015. FC Timbers are responsible for all costs associated with the development, operations and maintenance of the new fields and related improvements.

"I've always been proud of this arrangement. It's a model for cooperation between recreational and competitive sports," said Ted Schoenborn, board chair.

"Hats off to Bend FC Timbers for sticking with the project for many years to make this happen," said Don Horton, executive director.

In addition, district staff shared results of a river access observation research conducted in the summer. The data collected over 154 hours at 19 locations will inform what is expected to be a nearly two-year river access and habitat restoration plan.

The next board meeting is Sept. 17.