Connecting the community to nature and to each other!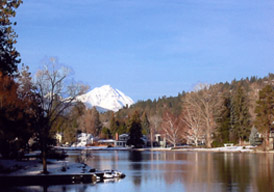 Bend Park & Recreation District manages more than 2,600 acres and 81 properties of parks and open space including neighborhood, riverfront, community, sports and regional parks. We also have 65 miles of trails. To learn more about a particular park or trail visit the park list page. You can also see a park map or a trail map.
Current Park & Trail Projects
Each new park is developed by working with the community to meet that particular area's needs. We currently have several park, trail and facility projects under development. To learn more about the status of a particular park project, visit the Current Projects page.
Park Maintenance
To learn about how we maintain and care for the parks visit the maintenance page. If you see a park maintenance emergency, you can call our 24-hour on call number (541)410-3319.
Facility & Park Rentals
If you'd like to rent out a facility or park area for your event, visit the facilities page.
We hope you will visit the many parks, open spaces and trails in Bend.  It is a great way to connect with nature and with the community.