What does it take to become a lifeguard?
To be a lifeguard, you:
Must be 15 years or older.
Must currently be attending high school or have a high school diploma or equivalent.
Must be able to pass a swim test in a 12′-6″ pool.
Must be able to obtain certification in basic life support and first aid through BPRD. – Free Paid Training
Must attend and pass lifeguarding "StarGuard" training.  – Free Paid Training
Not exactly sure what this takes? Talk to a lifeguard or read the drop-down information below.
What does a lifeguard do?
Our lifeguards have a lot of fun, but when they're on the pool deck – it's serious business. You'll learn aquatic safety, first aid and basic life support, and we'll train you to feel confident in your role. You'll leave work knowing that what you do matters and makes the community more safe.
You'll learn to:
Effectively communicate with patrons, staff and volunteers
Establish and maintain positive, respectful and cooperative relationships with all contacts
Feel confident handling stressful working conditions and emergencies
See the full job description for more information.
What's the swim test like?
The swim test is 100-meters total. It consists of:
Swim 50 meters with a tube dragging behind you – head up (freestyle or breaststroke)
Swim 50 meters with a tube under your armpits – head up (freestyle or breaststroke)
Retrieve a 10 pound brick from a  12′-6″ depth
Tread water for 1 minute while keeping your hands and ears dry and above water
What's the hiring process like?
Great question!
Request an interview.
Simply fill out this form to tell us more about you and let us know you're interested. You can also choose to complete an application on our Current Job Opportunities webpage. Applicants are asked to provide certification that they are a veteran or disabled veteran to receive veteran's preference. Your application and submitted responses to the supplemental questions will be the information we use for our evaluation.
Swim Test and Interview.
Next, we'll chat about the role and schedule a swim test. Immediately after you pass the swim test, we will interview at the pool. The interview is a quick "get to know you" session with the hiring manager.
Afterwards, the hiring manager will email applicants that are selected to attend the StarGuard Lifeguard course. You'll also receive instructions to complete preliminary hiring paperwork (so you can get paid while you train).
Training.
Next, you'll begin your training as a paid employee. We will schedule your training and usually within about a week of being hired, you'll attend a New Employee Orientation (NEO), which will unlock your facility pass for free skating, fitness and swim facility access. Hurray!
What's the training like?
Before you get on the pool deck or in the chair, we're going to make sure you feel confident as a lifeguard. You're going to get paid to train and get certified (which you get to keep) and shadow experienced lifeguards. It's an exciting process and gives you skills and experience you can use for the rest of your career. What can you expect?
StarGuard Lifeguard Course (paid time):
This is important training, so all classes are required.
6 – 8 hours Online Class
18 – 22 hours classroom and water-based training
This is serious, but we want you to succeed. All your trainers and managers have done this training and will guide you through it – don't be intimidated.
Questions? Contact our lifeguard manager Heather Brenda:
Email: heather@bendparksandrec.org
Phone: 541-280-3742
Interested? Let's talk about the opportunities.
Questions? We're here to help!
For Recruitment and Application Questions:
Our District Office hours are 8:00 am to 5:00 pm, Monday through Friday, closed on holidays.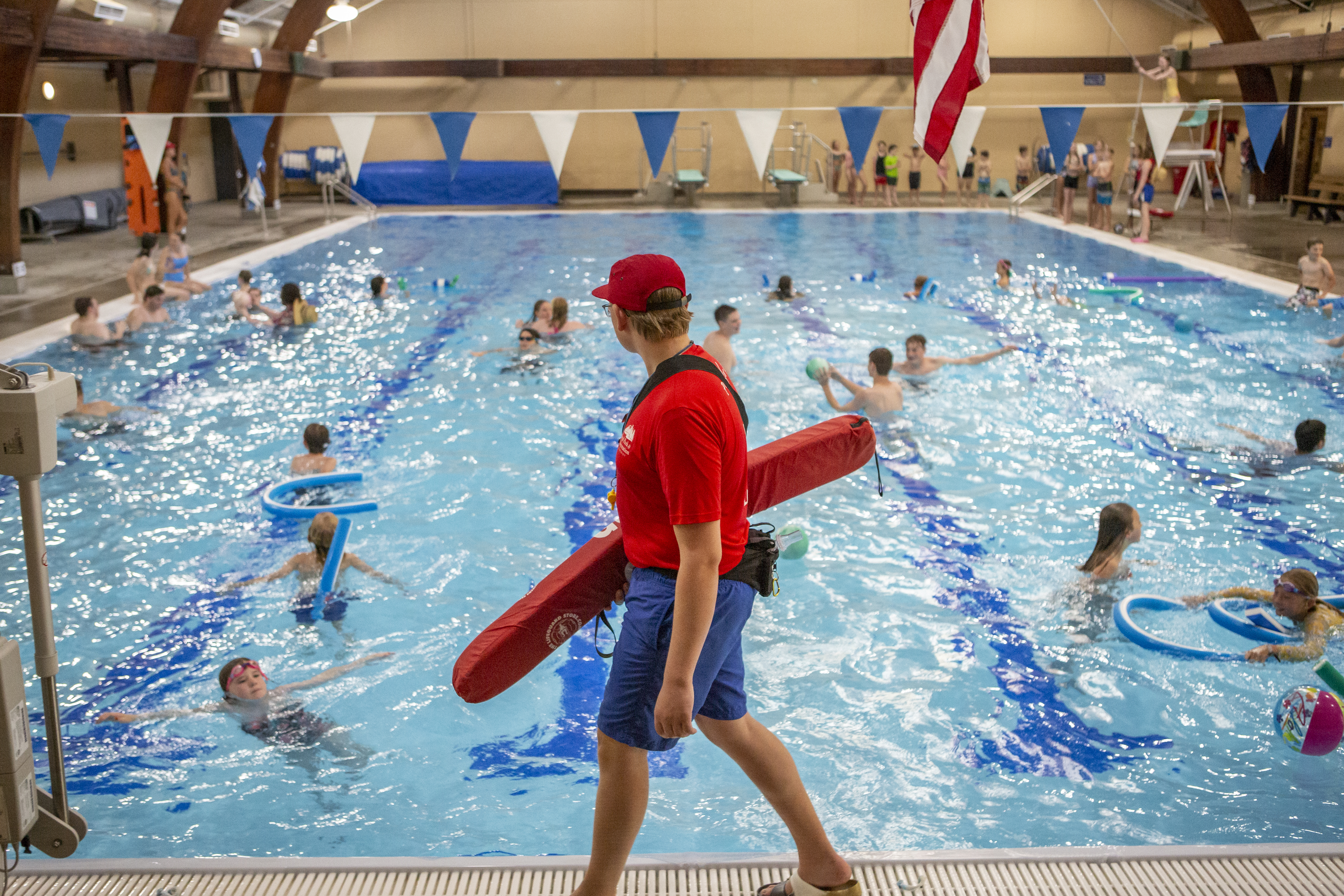 Bend Park and Recreation District is an Equal Opportunity Employer
The District is committed to equal opportunity for all persons.  It is the District's policy to employ, retain, promote, terminate and otherwise treat all employees and job applicants on the basis of merit, qualifications, and competence.  This policy shall be applied without regard to any individual's gender, gender identity (individual's actual gender identity, appearance, expression or behavior differs from that traditionally associated with the individual's sex at birth, or is transitioning gender), sexual orientation, race, color, religion, veteran status, national origin, age, marital status, political affiliation, or physical or mental disability or which, with reasonable accommodation, does not prevent the employee from adequately performing the essential functions of the position, or any other status protected by the law unless based on a bona fide occupational qualification.